Protect your hair, repair your skin, feel fresh… If hemp is your ally all year round, it will help you all the more in summer! 5 treatments to slip into your suitcase on vacation.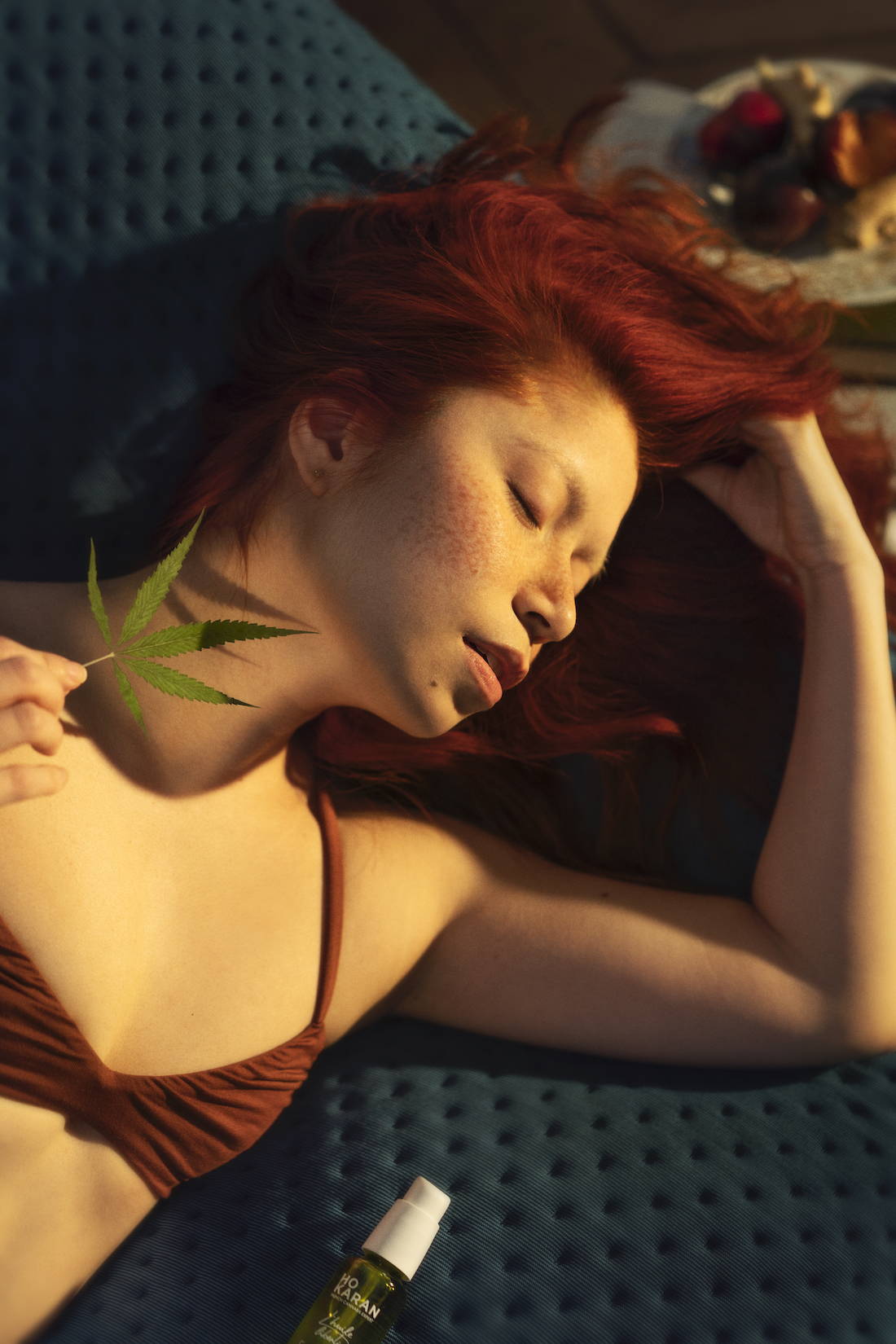 This summer, and like all year, HO KARAN celebrates "no stress".
We do not believe in "summer body" or in busyness and overloaded summer programs. Make way for idleness, self-acceptance and hedonism. And these 5 hemp treatments - some are available at mini size - will accompany you all summer!
A multi-purpose oil based on 3 vegetable oils (Cannabis, Inca Inchi and Tsubaki).
Who is it for? Those who take only the essentials and want to take care of skin exposed to the sun (hydrates and enhances the tan) or hair damaged by salt (nourishes the hair fiber).
When? As a mask before shampooing over the entire hair or just the damaged ends. On the face, at the end of a routine for the glow touch!
---
A melting balm with a unique antioxidant complex of CBD and vegan pro-collagen (thanks to the extract of marine micro algae) excellent for deeply hydrating and preserving the elasticity of the skin.
Who is it for? Once again, those who like to travel light! A multi-use balm to be used locally on the driest and irritated areas (lips, elbows, etc.), or on the face.
When? After a day in the sun (as a mask on the face for example), or after an intense sport session for muscle recovery.
---
A deodorant with cannabis terpenes (the scent molecule of hemp) and purifying zinc.
Who is it for? Sensitive skin looking for a natural, effective (with a subtle scent) and non-irritant deodorant!
When? In the morning before going to the beach or a sports session. And / or in the evening after the shower to go to dinner!
---
An eye contour enriched with cannaflavins to erase dark circles and redness and brighten the eyes. A treatment that should not be neglected in summer, the skin on this part of the face being thinner and more easily weakened!
Who is it for? Those who subscribe to short nights in summer (the fault of frenzied evenings or the heat), or who like to do without makeup on their tanned skin.
When? Morning and evening, on cleansed skin.
---
A 100% natural edible lubricating oil with CBD broad spectrum (learn more about the CBD broad spectrum here), for intimate, solitary or shared massages.
Who is it for? Those who seek more comfort during intercourse (always use "second skin" condoms in polyisoprene or polyethylene with an oily lubricant) or who prefer sensual foreplay.
When? Do we really have to explain it to you? ;)
---
Remember to rest well, connect with the present moment, and breathe deeply. Now is not the time to think about back to school. Sea, sex and fun!

Take advantage of the summer to listen to season 1 of our HO KALM podcast, available on all platforms.