Since March 2021, Laure, founder of HO KARAN, is Digital Nomad. That is to say, she no longer has a fixed residence, and sails according to her desires in the cities that make her vibrate. In this part, she talks about her different starting points, and how this lifestyle transformed her in just a few months.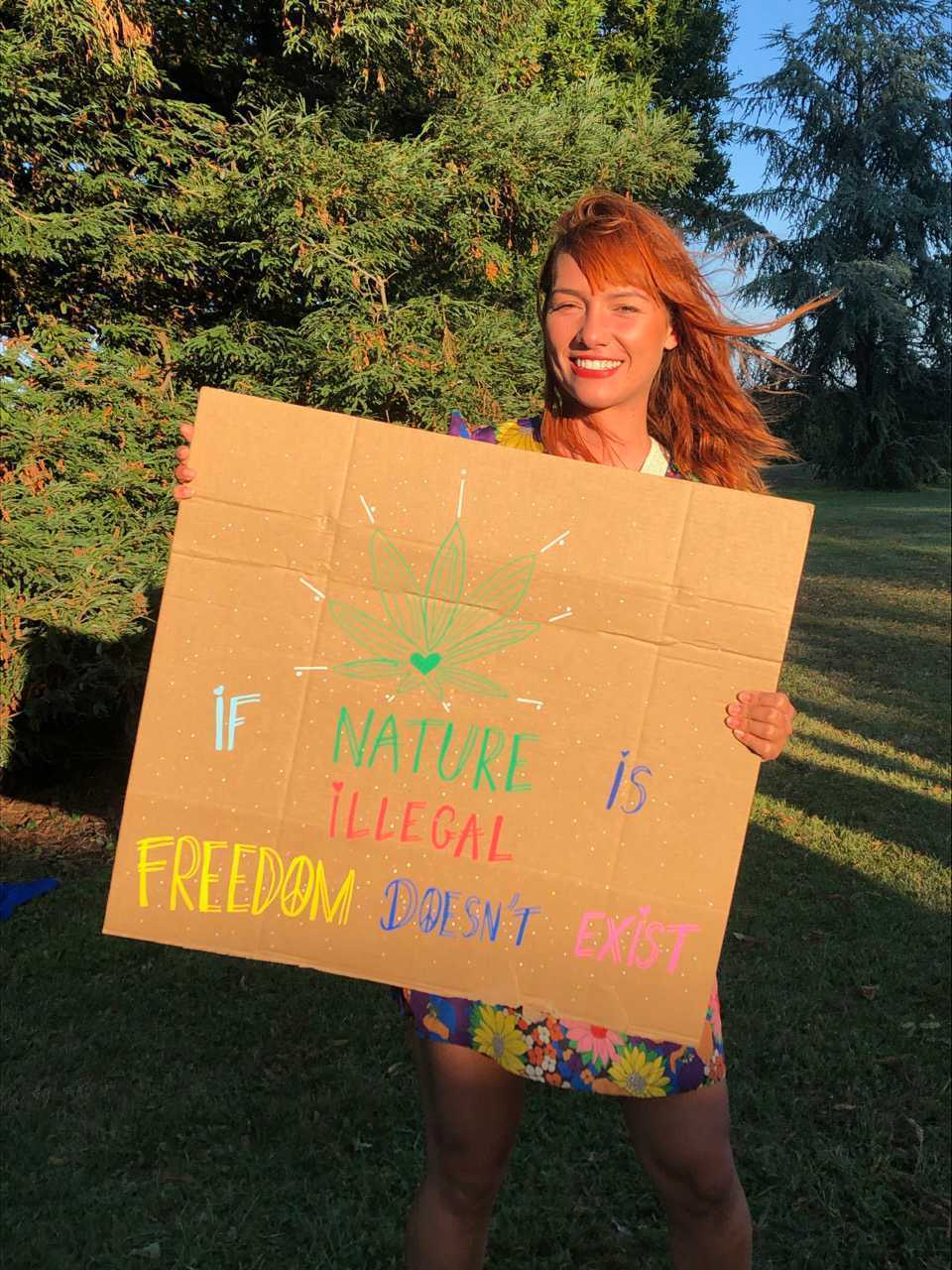 Having tickets to Dubrovnik to use before May 2021 (vestiges of the confinement), I decide to go telecommuting for 10 days there, on my own. Barely arrived at the time, the 3rd French confinement was announced and I made the choice to extend my stay. Finally, I appreciate this new freedom, the places I discover and the encounters I make. With only 2 pieces of luggage, I can move wherever I want, without constraint. And although I was dying to discover Lisbon, I couldn't be satisfied with this city only! It is at this moment that I decide to become nomad for an indefinite period and list all the countries and cities within 3 hours of jet lag from Paris that I wish to visit.
Here are the destinations - not premeditated - since March 2021:
Dubrovnik

Dubai (for work)

Lisbon

Le Crouesty (on a boat)

Sesimbra (south of Lisbon)

La Torche (Brittany)

The island of Embiez (PACA)

Thuyets (Ardeche)

Toulon

Marseille

Corsica (by boat)

Tenerife

Peniche (Portugal)

Porto

Biarritz

San Sebastian (Spain)

Formentera

Ibiza

taghazout

Imsouane

Tamraght
With passages on Nantes, Paris and Rennes to see my teams and my family.
If I initially planned to stay 10 to 20 days per location, the summer has greatly accelerated my travels. This is one of the points that I want to correct since the start of the September 2021 school year: slow down!
Nomadism: where when the void creates opportunities
When I was in Nantes I had to pay rent. So leaving home often involved double the expense, and although I've never been near my pennies, I think that's one of the reasons that held me back. Being constantly on the move between Nantes and Paris, I also felt that I had to stay at home for a few days in a row. With nomadism, you have to constantly find a place to live - which is surely tiring for some - which I personally find very exciting. Every opportunity becomes good to take, and after 8 months it is obvious that I have never spent so much time with my friends. As they know you on the road, they suggest you pass. A professional meeting also becomes an excuse to stay longer in a new destination, and ultimately create other opportunities. I find myself spending very good quality time with people I barely had time to meet in Paris, in their hometown or in their resort town.
What nomadism has changed for me
I re-socialized in my private life. I am no longer afraid of disturbing, and of not having my "cocoon of my own". It may sound strangely worded, but I feel at home within myself. I have a few rituals and things that matter to me, and that's enough to make me feel at home, no matter where I sleep, where I live and with whom. I slept for example almost 20 days in shared rooms with complete strangers, and it didn't bother me at all when it would have been impossible for me to conceive it a few months ago.
A few weeks before the first confinement I had been invited to testify at the Salon des entrepreneurs in Paris and I remember having said this sentence "We start thinking we are free, but we often become a slave to our own business". This was how I felt at the time as I was tired, financially pressured and had sacrificed my personal life a lot. It is a phrase that I would no longer think of saying today. Constraining my business to my agenda, and not my lifestyle to my business, has allowed me to (re) earn my freedom.
Having created HO KARAN during my studies, I did not have professional experience as a young expatriate. So I also have the feeling of reliving this post-study moment, when you start to be independent and explore new horizons!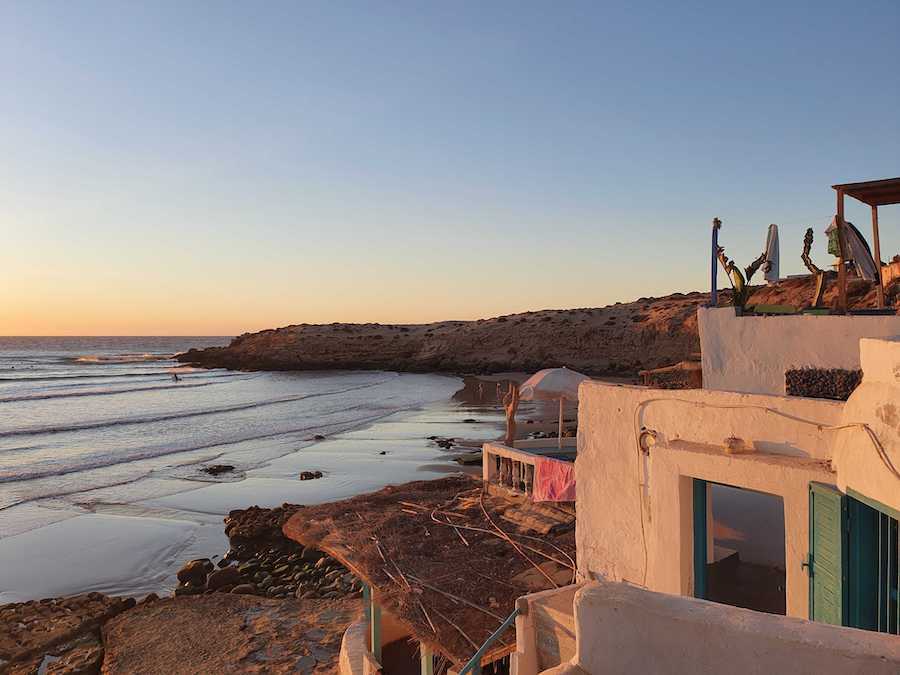 Working on a daily basis when you are a Digital Nomad
By magnifying the line, I only need a box with all our HO KARAN products, a computer and a good wifi connection (which I always have no matter what thanks to my telephone connection sharing). It is sometimes complicated to have me deliver the last submission of a product in development, but overall I'm doing well, you just have to anticipate a little more and accept some long delays.
The line between the week and the weekend is even more blurred, which is not to displease me since I put in HO KARAN a lot of my life projects. I am not one of those who advocate a Stakhanovist separation of professional and personal life, far from it. I advocate fun, meaning and passion.
Even if the 8 people of the HO KARAN team are in full remote and have the possibility to work from where they want, they are by our history mainly divided between Nantes and Paris. So I go back to Paris once a month for appointments and to Nantes every 6 weeks to 2 months. All other exchanges are done by video, calls, emails, and slacks (as I explained to you in this article).
The power to fight routine and create memories
When you work behind a computer most of the day, the hours and days go by in a linear fashion and end up looking the same. During the various confinements, time finally passed very quickly because I could not move any more, and after 2 months by turning around I felt like I had accomplished nothing.
The fact of constantly changing places allows you to break the routine, to keep up the spirits and to create lots of memories. When I think back to Dubrovnik I feel like it was last year because 1000 things have happened since then, I feel like I have had lots of adventures and met a lot of new people!
Budget: how much does nomadism cost?
There are as many ways to practice nomadism as there are people. You can choose to live in a van, only stay with relatives, do woofing or be in a workaway dynamic. As far as I'm concerned, I must be in the best possible conditions to continue managing HO KARAN, and so that my lifestyle has the least possible impact on the performance of the company. So I can only give you an estimate of my cost, which in my opinion is a luxurious version of nomadism, and I am perfectly aware of it.
On the main lines :
- Accommodation: around 1500 € / month, the price of a large Parisian rent except that you change location 3 or 4 times a month and everything is taken care of.
- Transport (trains, planes): around 500 € / month
- Food (including restaurants, various outings): around € 750
You will understand, it wasn't really a year when I decided to put money aside! But it is a slice of life for me where I feed on encounters and discoveries.
Suitcase, trips, professional meetings ... How to organize?
I try to know my travel dates in Paris a month in advance, especially because we are recording our HO KALM podcast most often live, in Paris, and that you have to coordinate with our guests. My organization is nevertheless mainly done at 15 days. I am able to tell you in which accommodation I will be and what my train times are 7 to 15 days in advance max. Next ? I do not know. I often have desires but nothing sure. It allows me to leave room for the unexpected, to change my mind and once again, to create new opportunities.
The organization of my suitcases:
For clothes, I decided to bet mainly on classics and timeless: a white t-shirt, a black t-shirt, white jeans, black jeans, raw jeans, a white dress, a black dress etc ... I prefer pretty cuts and materials (at Hopal, Cart et Reunited notably) and I chose only 2 dresses, a shirt and a kimono with color and patterns to not look like Mark Zuckerberg - famous for wearing the same gray t-shirt and jeans every day! I obviously have some green clothes for "professional performances". It is often complicated to have access to a washing machine in colivings, which is why it has become one of my main criteria when choosing an Airbnb today.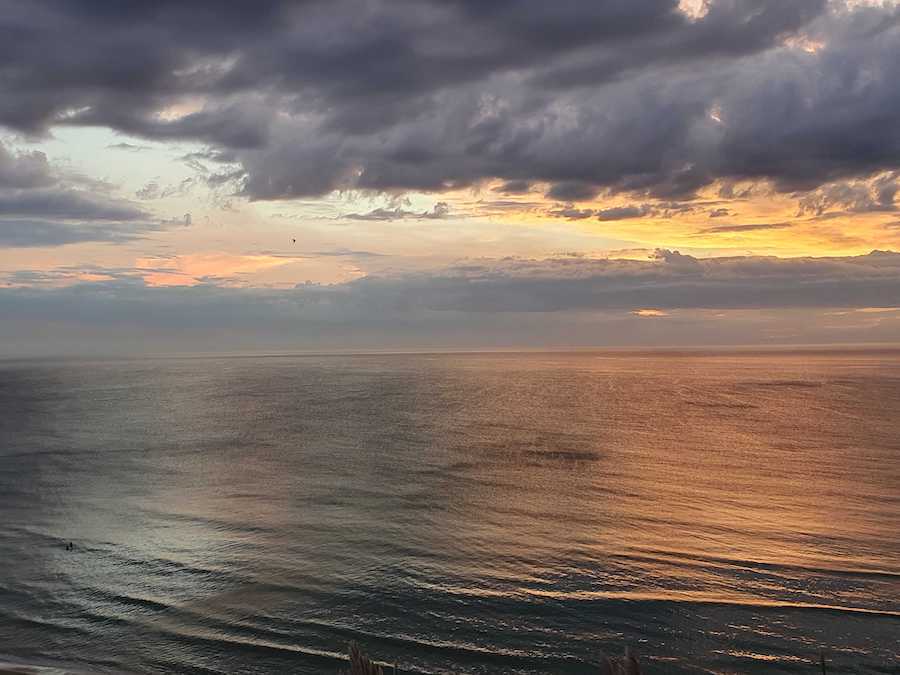 The main constraints in this way of life
Even if this lifestyle suits me perfectly right now, there are bound to be a few negatives:
- Mental load : It can quickly be tiring to be constantly on the road, to book trips, accommodation or find luggage lost by airlines! Planning is part of the excitement of the trip but takes a tremendous amount of time. I learned to be less demanding and to go faster and faster even if it means paying a little more to avoid unnecessary detours and hassles. Over the next few months, I will try to stay longer in each city to limit this constraint.
- The quality of sleep : not always sleeping in the same bed can impact the quality of sleep - I woke up several times wondering where I was. The first few months I felt like I was more tired, and I was sleeping less well. Lately I've been sharing rooms with strangers, and I happened to end up on the sofa because the person next to me was snoring too much for me to sleep ...
- Be constantly charged : not having a central pied-à-terre where leaving business forces me to travel with (almost) all my life. I have wondered several times whether I was not going to take a room in a shared apartment in Paris to be able to leave things there, since I come back there once a month for work. It's a substantial budget, that's why I haven't taken the plunge yet, especially since I'm afraid of spending too much time in Paris "for comfort" if I have a foothold there. low.
- Socialize : the meetings being ephemeral, I sometimes lack motivation to discuss with the people that I meet in the colivings or sports activities that I practice. The reverse is also true, I am seen as the person passing through, the one who will leave.
- To justify oneself : the 2 questions that often define you as a person and that you are constantly asked are: "Where do you live ?", and "What do you do for a living ?". At first, I replied with "nowhere" et "I am an entrepreneur in the well-being of hemp", then sometimes followed many questions that I did not necessarily want to answer. When I don't have the time, or the desire to justify myself, I sometimes answer that I live in Nantes and that I am a sales representative for a cosmetics brand! Likewise, say "I can't, I'm in Formentera" is not particularly well received as a justification for missing a professional or family event. Many of your loved ones and professional relations will also think that you are constantly on vacation and that you are taking it easy. I learned to let go of it and not be accountable to anyone.
- Sport / passions : it is impossible for me to register in a dance hall, and I miss the parquet floor terribly. Yoga will unfortunately never replace dancing for me!
- The carbon footprint : even if I do part of my train journeys, I also take the plane a lot, which implies carbon guilt.
My best tips when starting out in nomadism
- Double your identity papers and means of payment : I had my wallet stolen in Porto with all my papers and means of payment inside, except for my passport and a credit card which were in another bag. This trick allowed me not to find myself completely stranded in Portugal without money, and to be able to continue traveling.
- Always have an emergency phone : I also bought a 2nd sim card at the same number linked to my current package and I am renting on MobileClub a 2nd mobile phone for 10 € / month. If I break or lose the current one abroad, then I have an immediate troubleshooting solution.
- Limit jet lag : for the moment, I limit myself to 3 hours maximum time difference between France (mainland) and the place where I stay, in order not to impact my teams and partners. I want this to be transparent to them, and that my personal lifestyle has no impact on our appointments, points and meetings.
This way of life, for how long?
I haven't given myself an end date yet. I would like to extend at least 4 more months because the list of destinations I want to explore is damn long. We plan to open a store in Paris in May 2022 (note: yes, surprise!). So I have in mind to have to stay in the capital at least the 3 months preceding the opening to supervise the work. Where ? In a co-living (if they become more democratic in the center of Paris by then!) Or in a shared apartment. Next ? I do not rule out going back to travel, or I may have found a city from which I will not be able to detach myself between now and then. Who knows ?