Laure, the founder of HO KARAN, engages in the quest for perfect skin. A tumultuous journey for her in 10 years, between complexes and the announcement of a PCOS which does not help the state of her skin. Then an event, and a revelation. An intimate and unfiltered text dedicated to all those who find it difficult to accept themselves, or even try by all means to hide. Testimony.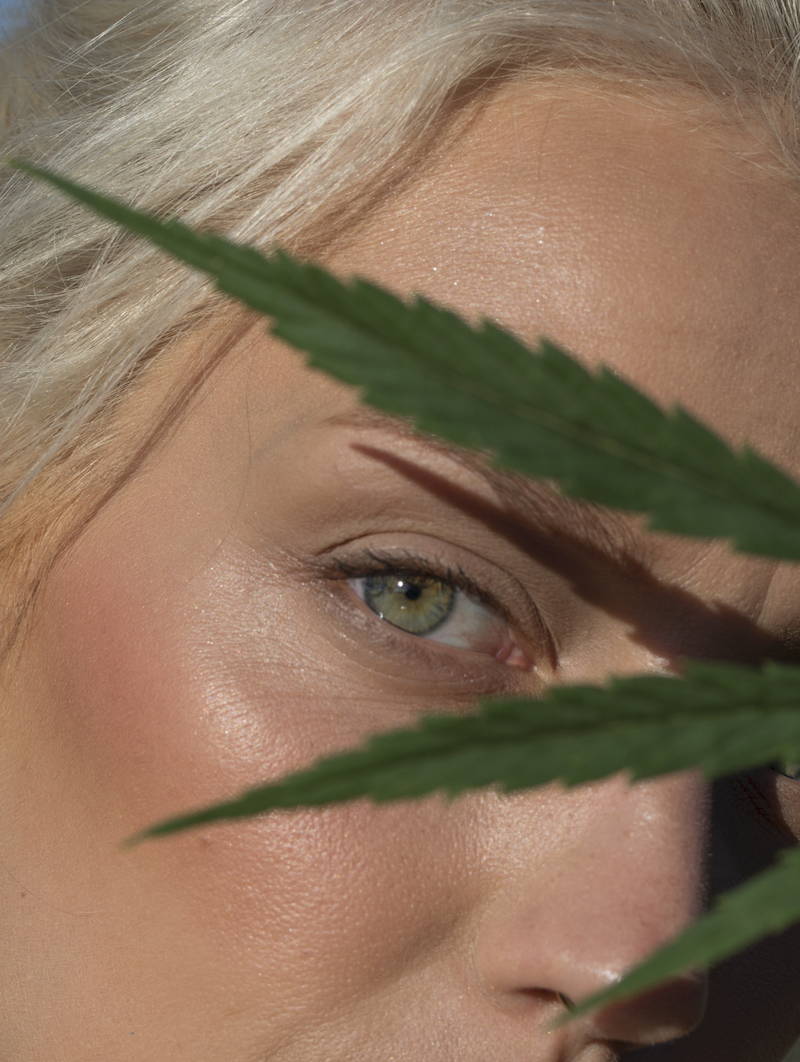 "Until the age of 11 - 12, I never realized I had pores on my skin - which at the time didn't feel smooth or rough to me. It was anything but a subject. Except in the summer of course, from the moment my Celtic skin turned scarlet red before turning golden, despite sunscreens and covering hats. Other than that, I didn't scrutinize her, I never blamed her. I wasn't particularly good or bad about myself. I just hadn't realized that she was my main interface with the outside world, and also my biggest organ. The one people pose on. their first gaze, the one that betrays my emotions by blushing, or my fatigue by displaying a gray face.
In adolescence, things got tough. I was not among the 15% of teens with severe acne, but I did have my count of large pores, redness, papules and other cysts. I then undertook a major camouflage operation, using inexpensive liquid foundation, mattifying powder and concealer. It will have lasted 10 years. A decade, without being able to leave my home naturally, too ashamed to present myself to the world with "imperfect" skin. I was already trying to hide a nose that I found too big, a body which thickened visibly, too much hair ... My skin had become a drop of water and I was doing everything to make it disappear under a homogeneous mass.
At the age of 20, during an ultrasound prescribed because of recurrent cystitis, I'm diagnosed with PCOS, polycystic ovary syndrome. I still remember when the gynecologist told me, with all the levity in the world: "You will surely have a hard time having children. But don't worry, you don't die from PCOS you know ". No, I did not know, and I had even less imagined that my fertility could be questioned at only 20 years old. The lack of lethality seemed to be a good reason for not treating the symptoms. Under the pretext of not being able to cure this hormonal disease, many women are left without solutions! However, the inconveniences of PCOS are numerous. First, hyperandrogenism, characterized by acne, hirsutism (excessive hairiness), alopecia (hair loss), but also insulin resistance. This hormonal disease is psychologically painful because you feel devoid of femininity. I am finally taken care of by a dermatologist who understands the impact of a syndrome that bruises my skin as much as my self-esteem. To decrease acne, she gives me a birth control pill that puts my ovaries to sleep and lowers my testosterone levels. "It's a bandage, I am being warned, when the pill is stopped, the acne will come back ".
In the meantime, I continue to spread my foundation on myself, because even though my acne does go down, it doesn't go away, and my skin is still far from perfect. My pores are extremely dilated in my eyes and I work every day to fill each of these unsightly little holes to reach my goal: to have smooth skin.
At 23 I run HO KARAN, and I feel like an impostor, a cosmetics designer with perfectly imperfect skin. And that's probably the reason why I thought about men's care at the start. How can I feel legitimate to talk about female skin when I feel so bad about my own?
In 2019, a friend in cosmetics offers me to test his brand new oxygen machine at Bon Marché. The deal: he must remove make-up from my entire face to send forced air to my skin, and thus restore volume and radiance. I refuse. It is inconceivable for me to find myself bare skin in the middle of a Parisian department store, and worst of all, then having to spend the rest of the day with no foundation to hide behind. He insists, telling me that a demonstrator from a friendly brand can do my makeup again if I want, but he's convinced I won't need it. I finally accept. I'm incredibly uncomfortable but I let him take care of it. When finished he hands me a mirror and compliments me "Look how pretty and radiant your skin is, you don't need makeup anymore". To be completely honest, my skin is not transformed in any way at this time, but my self-esteem does. His gaze and his words change my perception. The demonstrator suggests that I apply a little loose powder to keep a matte effect for the rest of the day, but nothing more. Both insist that I no longer have to bury myself under tons of foundation, that I'm just creating a vicious circle that suffocates my skin. I've known this for years, of course, but the fear is stronger. Fear of being found dirty, repulsive, not feminine, not enough, too much. When I get home, I decide to relegate my liquid foundation for good to the closet and I make a decision: it's time for healthy skin, rather than perfect skin.
The road is still long and fragile. I have since worked on the root inflammatory causes of acne by mixing naturopathy, ayurveda, psychology, living nutrition and hypnosis. I will surely tell you about this journey in another post.
Until then the most important thing for me is to have:
1 / clean skin, with a good cleansing ritual that is not stripping (editor's note: the ideal, our new hemp cleansing routine, natural and effective)
2 / well hydrated and nourished skin
3 / well-groomed skin, with a maximum of natural active ingredients
And above all, skin that reflects good nutrition, good sleep, and a peaceful mind.
2 months ago, I stopped my pill, to treat my inflammations in depth without synthetic hormones, and because I am embarking on a course of freezing my oocytes (which will not be the subject of a ticket). As expected, the acne came back at a gallop. And we have to admit that it is not so easy to assume when you have to be the face of a cosmetic brand. The temptation to cover myself with foundation is often great, but in these moments, I remember thathaving healthy skin is more important than showing perfect skin.
---