After the recipe hemp milk pancakes, Fanny the head of Parsley & Mimosa shares her recipe for wholemeal cookies with CBD chocolate truffles and hemp seeds. A simple pastry idea to make for a healthy and comforting snack, wrapped in chocolate sweetness!
---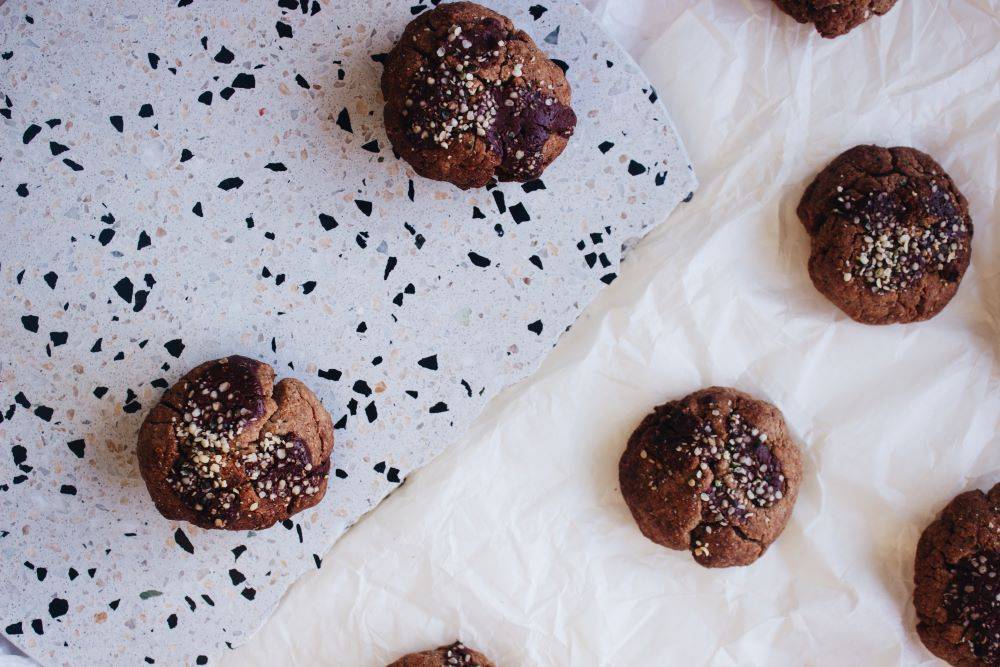 ---
Recipe for cookie balls with CBD chocolate truffles and hemp seeds
Ingredients for a dozen cookies:
- 180g wholemeal flour
- 1 egg
- 90g of whole almond puree
- 40g agave syrup
- 2 tbsp coconut oil
---
---
1. Preheat the oven to 180 degrees
2. Put all the ingredients in a bowl (except the CBD chocolate truffles and the hemp seeds), mix well until you get a homogeneous paste
3. Form balls of dough and sprinkle with small pieces of chocolate truffles that you will push a little then sprinkle with hemp seeds
4. Bake for 15 minutes max
---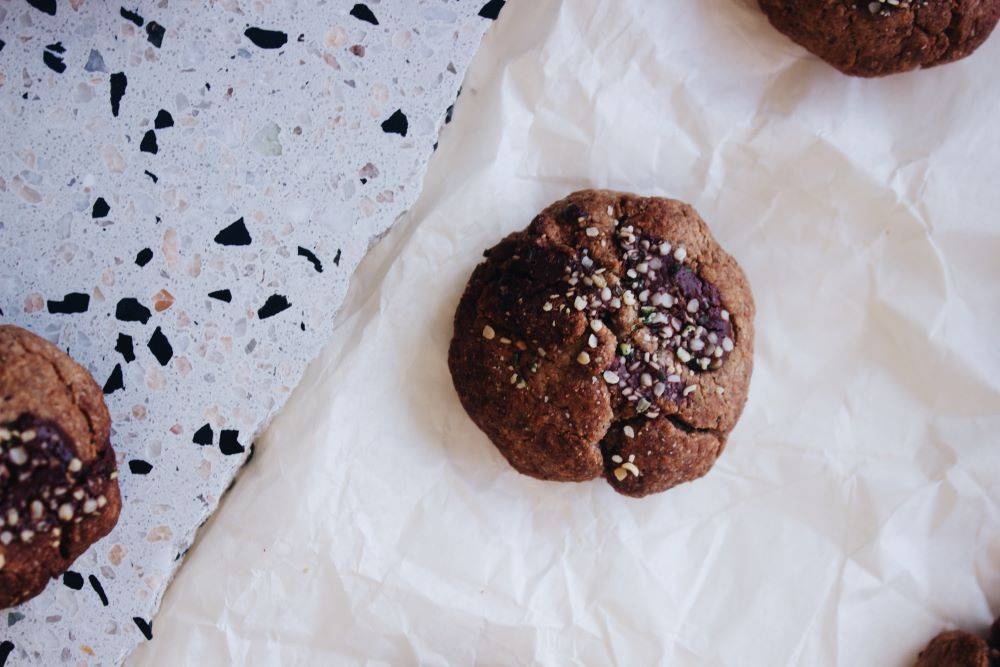 ---
Enjoy your CBD chocolate truffle cookie balls still warm for more indulgence!
---