New episode in our HO KALM podcast! This week, Laure receives the solar Camille Aumont Carnel aka @jemenbatsleclito, for an open-hearted conversation, punctuated with a multitude of tips to preserve your mental health.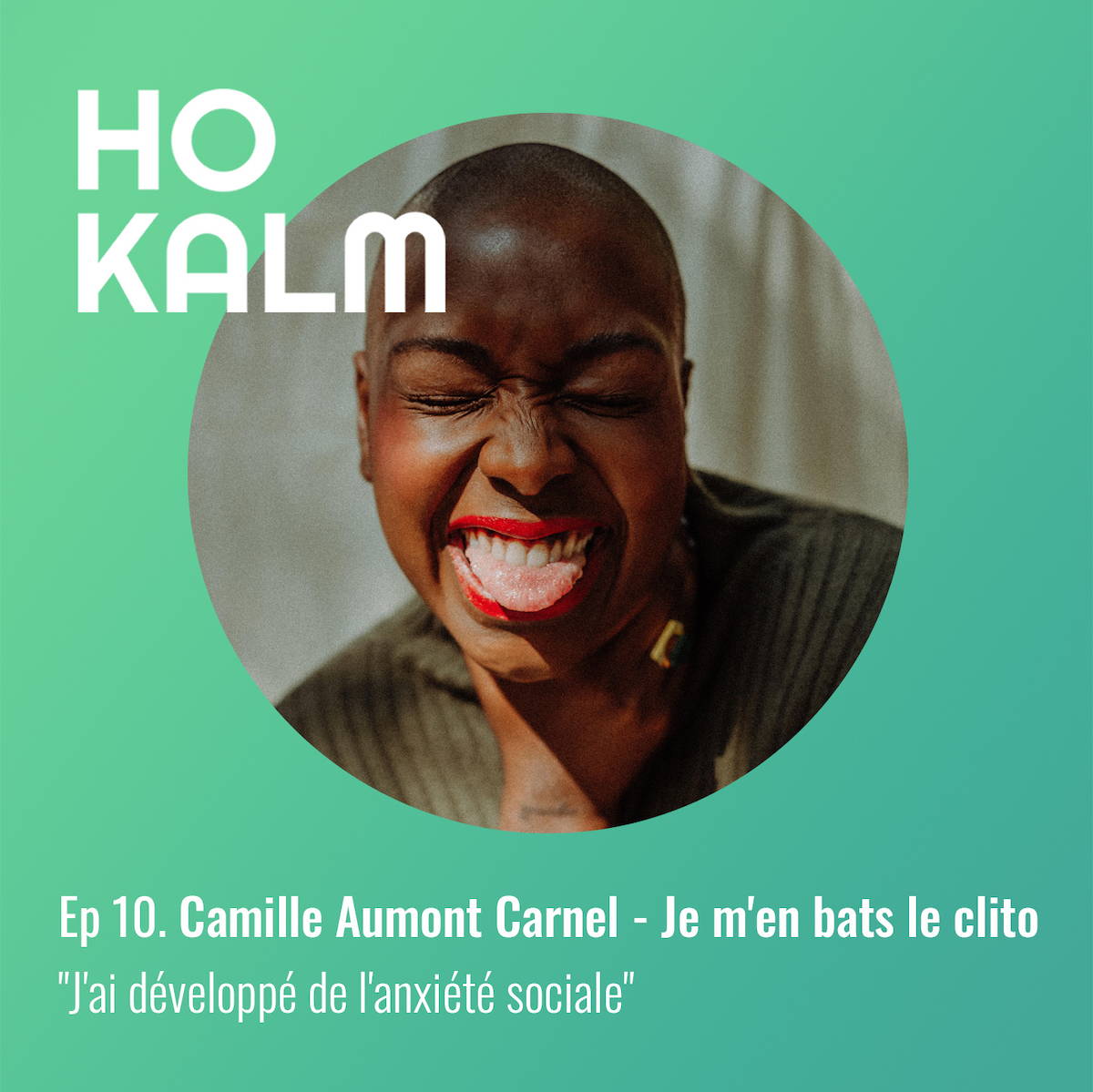 HO KALM, episode 10: Camille Aumont Carnel, @jemenbatsleclito
Season 2 of the HO KALM podcast dedicated to stress (and especially all the ways to remedy it) continues! After meeting Cathy Closer, the founder of SEASON restaurants, Laure talks with Camille Aumont Carnel.
Camille, you probably know her from the Instagram account @jemenbatsleclito, the punchlines on the sex life of all women guaranteed without taboos. Predestined to cook with the greatest starred chefs after the Ferrandi school, at the age of 24, she chose instead to raise her voice on social networks, to be where she was not expected. In this podcast, she talks about self-confidence, her relationship to adoption, the power of humor and self-deprecation. Thousands of messages she receives, sometimes very heavy emotionally. From his relationship to notoriety, which makes him dizzy and often has anxiety attacks. She also indulges in the biggest investment of her life: her mental health. Psychic, coach, physiotherapist… An escape route and the solution to taking care of others as well on a daily basis.
---