The first episode of our podcast is online! An unfiltered discussion with Irène, the founder of Paulette Magazine, who tells the story of the most stressful moment of her life, and how she faced it, between isolation and holistic care, each more unique than the last.
---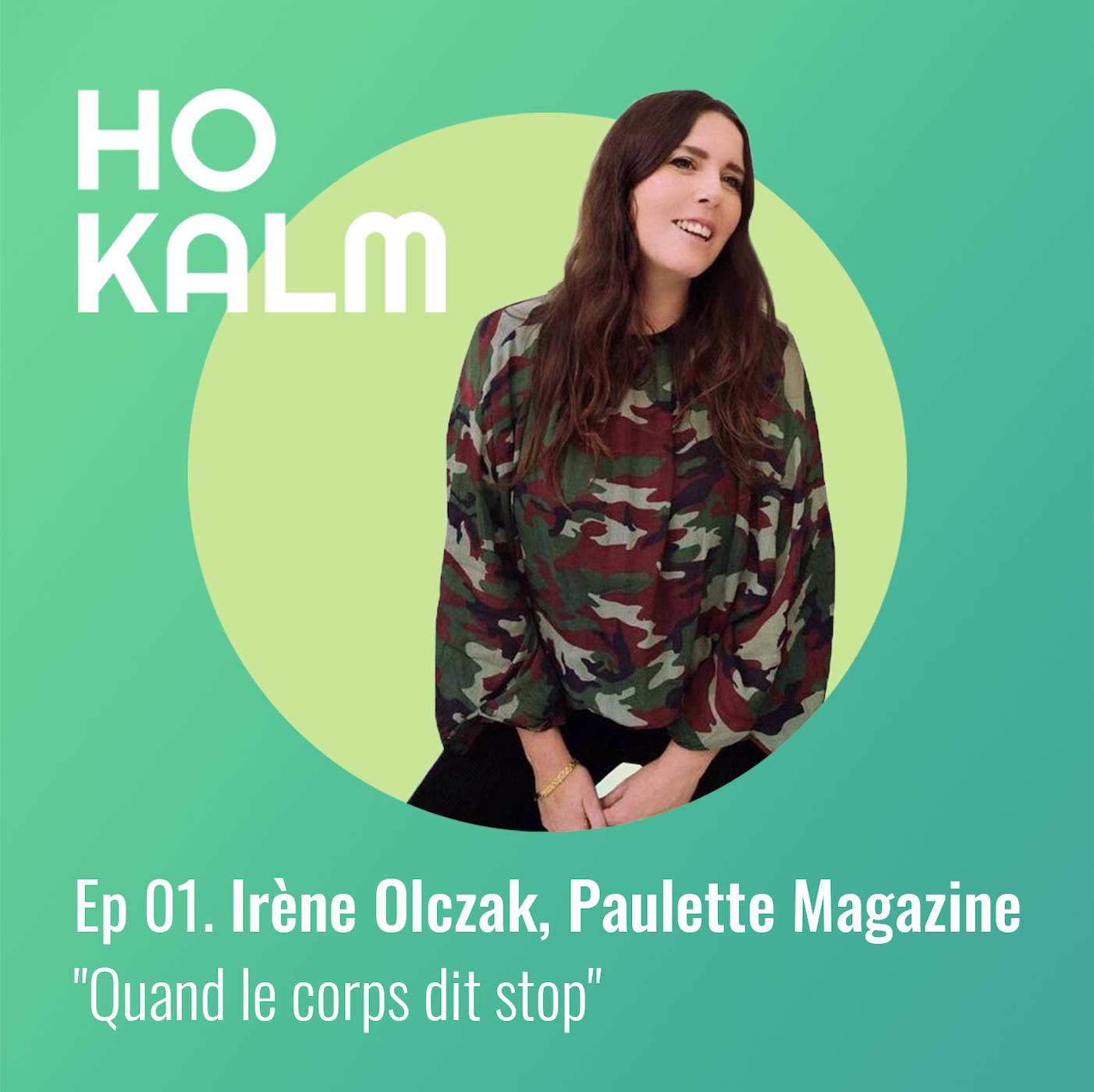 ---
HO KALM is our new podcast, designed to deconstruct stress and offer you the keys to a more peaceful daily life. Through encounters, Laure, founder of Ho Karan, explores how to free oneself from everyday stress. At his microphone, artists, athletes, entrepreneurs ... Inspirational personalities who, through their career, or their way of being, have encountered intense stressful situations, and have been able to overcome them! Because relieving stress has been our business since 2015, thanks to our holistic treatments based on hemp and CBD. Thanks to concrete stories, our HO KALM podcast accompanies you, in addition, to finally live more peaceful.
---
In this episode, the founder of the famous women's magazine Paulette Magazine with a thousand and one projects (a holistic place, a platform on spirituality, vintage dishes ...) deals with one of the most stressful periods of her life . If this hyperactive always says she is full of energy, 2 years ago, her body simply gave up. She tells us about this defining moment, how she handled it and especially the lessons she learned from it.
We talk about the 10 years of Paulette Magazine in New York, Marseille, love breakup, isolation, resilience, holistic care, shamanism, cupping, the book "Les Quatre Accords Toltèques".
---
---
Irene's 3 tips for being Ho Kalm:
1. Take care of your diet: and reconnect your body to sensations!
2. Look for moments of emptiness: put your brain on pause through activities (meditation, drawing, pottery, etc.)
3. Do not forbid yourself to explore: with shamans, mediums ...
---