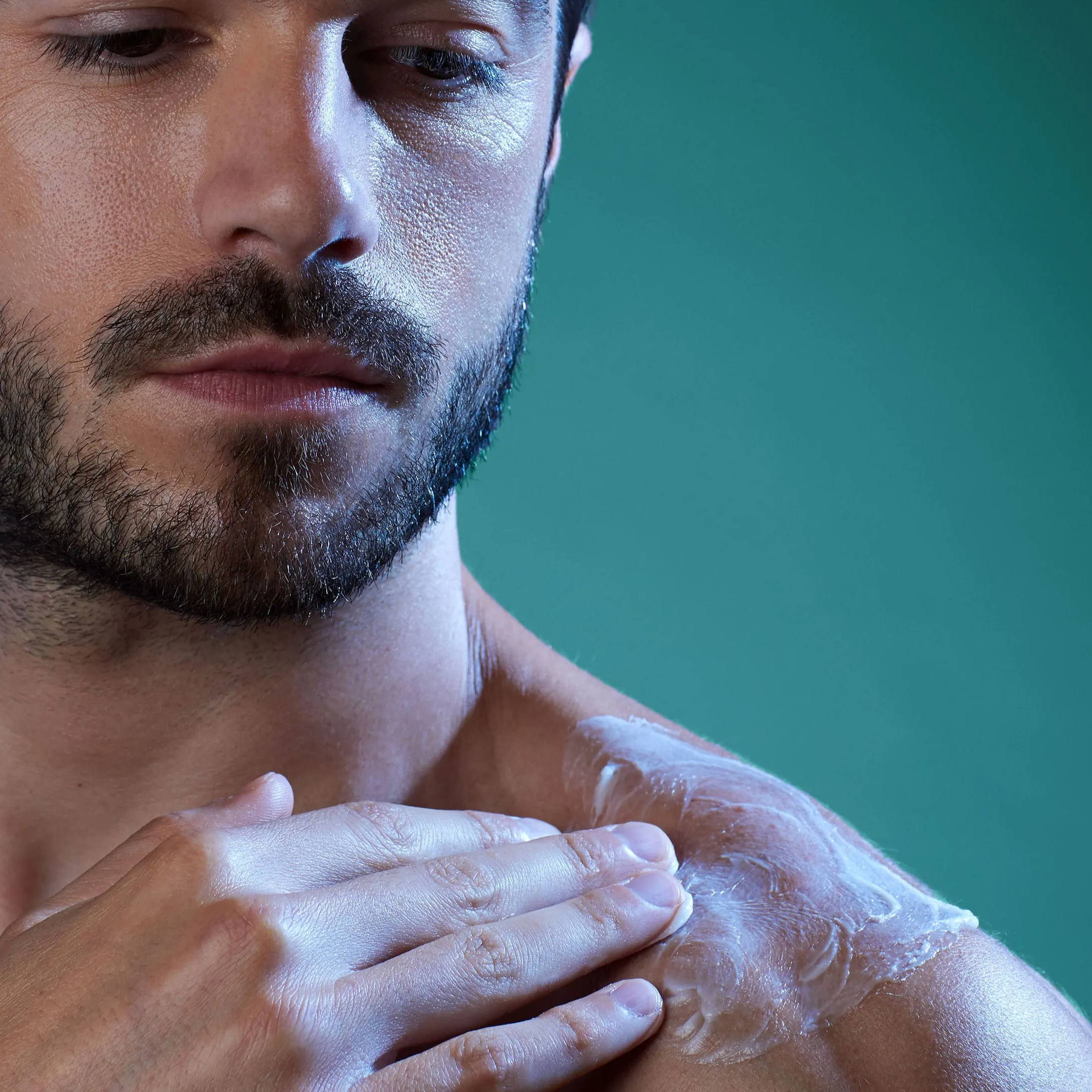 ---
---
To be healthy, our skin needs hydration and nutrition. What are the differences between hydration and nutrition and how do you recognize if your skin is dry or dehydrated? Discover our advice on how to find your way around and choose the right treatments.
Hydration vs nutrition: what are the differences for your skin?
Like your body, your skin needs nutrients to be beautiful, supple and elastic.
She needs bothhydration - provided by water and food and by cosmetic care - but also from nutrition.
These two concepts are sometimes wrongly considered to be similar: the skin can thus be dehydrated but not dry, or dry but not dehydrated! The dehydration of the skin occurs when the water supply is insufficient, because of the environment (cold, sun, pollution…), the application of unsuitable cosmetic care or by a lack of water in the diet. The skin barrier function no longer fulfills its mission, and the hydrolipidic film deteriorates.
Nourish your skin consists in providing it with lipids to keep intact the barrier role of the skin. This produces more or less sebum (depending on whether you have dry, normal to combination or oily skin) which helps keep skin cells together. Like hydration, nutrition should be part of your beauty routine, especially if you have dry skin or if you are exposed to multiple external aggressions such as stress, pollution or the sun.
In terms of care, always favor the application of moisturizers first and second, nourishing, to "seal in" the hydration and prevent the evaporation of the moisturizing agents contained inside.
How do you know if your skin is dry or dehydrated?
To understand the type of care you need and set up your ideal routine, it is essential to define your skin type, and observe the manifestations that appear in the event of Dehydration or drought.
An skin lacking in hydration is characterized by the appearance of small fine lines or streaks, a dull complexion, which lacks radiance, and a lack of flexibility. The skin can also become uncomfortable, tight and itchy.
If your skin is more hungry for nutrition, drought areas are present on the skin, with peeling. The skin is irritated, sensitive, uncomfortable.
All skin types need daily hydration.
Which HO KARAN routine for my dry skin?
To help you take care of your dry skin, HO KARAN created the range REBOOT. Formulated with an antioxidant complex CBD and pro-collagen, the treatments are specially designed to take care of dry skin.
The Cannabooster Serum
After cleansing your skin, apply a few drops of our Cannabooster Reboot Serum : enriched with antioxidant CBD, Japanese cedar buds and organic cannabis sativa oil, it activates the skin cell renewal, contributes to its regeneration and protects it from dehydration. This treatment can be used in the morning and / or evening, before applying your moisturizer.
Vegan CBD Oil and Pro-Collagen
A true soothing elixir, L'Antidote is a oil enriched with CBD and pro-collagen which soothes and regenerates your skin in depth.
100% natural and made in France, it also contains marine microalgae extract which naturally stimulates collagen production and preserves the elasticity and suppleness of the skin. The Antidote is best used in the evening, to facilitate natural process of skin regeneration. This 2-in-1 oil can also be ingested, to help fight stress and anxiety naturally.
The regenerating multi-use balm
Composed of hemp oil enriched with CBD, vegan pro-collagen, organic hemp macerate and marine microalgae extract, the multi-use regenerating balm melts on the skin and instantly provides nutrition to the driest areas. Versatile, it can be used as a cure as soin visage to regenerate very dry skin, but also on the body.
ALSO READ: The Miracle Balm, our new regenerating elixir for the face and body
Which HO KARAN routine for my dehydrated skin?
The Amazing Cream
Applied as a day and / or night care after cleansing the skin, Narcotic Cream hydrates, plumps, protects and de-strains the skin thanks to its unique combination of essential oil and cannabis sativa butter. It also contains a pro-hyaluronic complex, which deeply hydrates the skin. Light and fluid, it instantly brings comfort without leaving a greasy film on the skin. A must !
Multipurpose moisturizing oil
Alliance of vegetable oil of cannabis sativa, Inca Inchi and Tsubaki, themulti-purpose moisturizing oil apply after the astounding cream for an instant hydration boost. The combination of these three oils selected for their benefits helps protect, soften the skin and promote the synthesis of pro-collagen. The multi-use oil can be used on the skin but also on the hair or the beard. To adopt urgently!