April 20 was International Cannabis Day, "420" as it is called. All week long, at Ho Karan, we celebrate this plant with a thousand and one virtues that we inject into all our treatments. Spoiler: At Ho Karan, we're not the only ones who appreciate green gold. Small focus today on stoner movies and the CBD craze in Hollywood.
---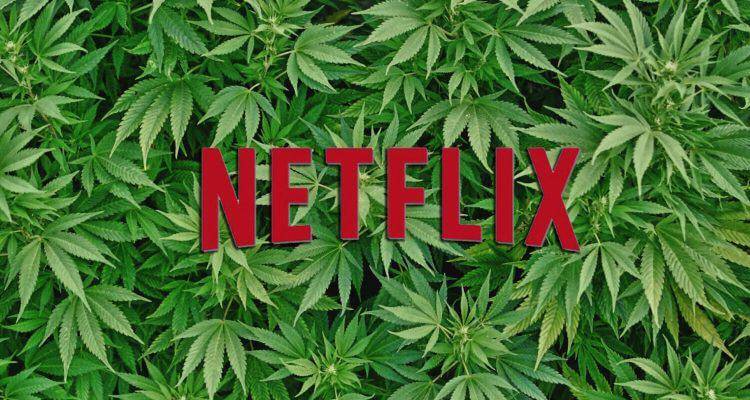 ---
In this article, we will decipher the day of 420. Where does 420 Day come from? Why celebrate hemp on this day, and even protest against the legislation?
If the name comes from a rumor (note: in the 70s, after finding a map, a group of American high school students would have started a treasure hunt to find green gold, at 16:20 pm exactly). Moreover, in Pulp Fiction, all clocks display 4:20 pm; coincidence? Tarantino is not the only one to dare to nod to cannabis on the cinema side.
Did you know? When the plot of a movie centers around cannabis, it's a Stoner Movie (aka "film de potteux" in Quebec, we had to share this essential info with you). Usually a humorous storyline, and an anti-drug message behind it. First film to date, Up in Smoke with Cheech & Chong in 1978, then Las Vegas Parano, Ho High, The Big Lebowski, Delirium Express ("Pineapple Express", where during filming, actors Seth Rogen and James Franco smoked CBD flowers to avoid the high effect of THC and to stay focused). We could also cite the multi-awarded series Weeds (2005), in which a stay-at-home mom produces and sells cannabis to make ends meet, and more recently Family Business where Jonathan Cohen's gang is secretly cultivating cannabis while awaiting legalization.
---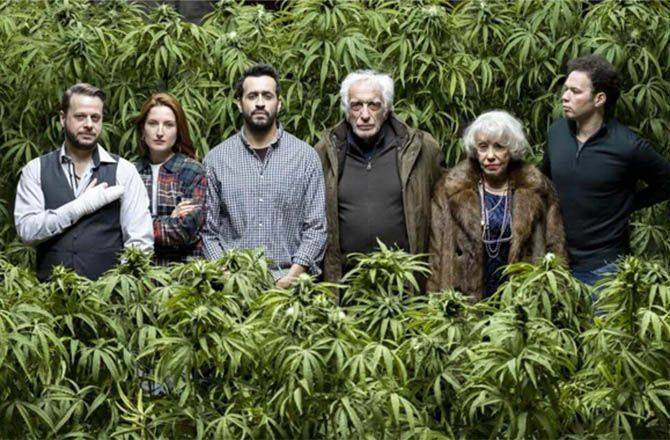 ---
What about CBD in all of this?
Legal (because without traces of THC), CBD plus is nevertheless becoming more discreet in pop culture, even if the molecule, more and more known, is beginning to seduce. Gwyneth Paltrow, a true wellness guru, was one of the first to tout its relaxing virtues on Goop, proclaiming loud and clear that cannabis was "The hero ingredient of the future". The latter even recommends forgetting the alcohol - very caloric - in favor of cocktails with CBD, and has just invested in a brand of cannabidiol sodas. Another fan with millions of followers on Instagram? Kim Kardashian. Fun fact: it even chose the CBD theme for the babyshower of her 4th child with Kanye West in 2018. Meditation, sound bath, chocolate fountain and CBD infused baths, massages with CBD oils (no need to be multi-billionaire or live in Beverly Hills to test, you can book our CBD massages at No Stress Studio all year ;)). A year later, it's his sister, Kourtney Kardashian who launched a serum for CBD, which would have "Transformed his skin". And other celebrities like John Legend, Mike Tyson, Kristen Bell, Jay-Z, DJ Khaled, Whoopi Goldberg, Bella Thorne or Martha Stewart They are also investing in this branch, or launching their own brands of CBD, convinced of the benefits for body and soul. Beyoncé, if interested send us a MP ;)