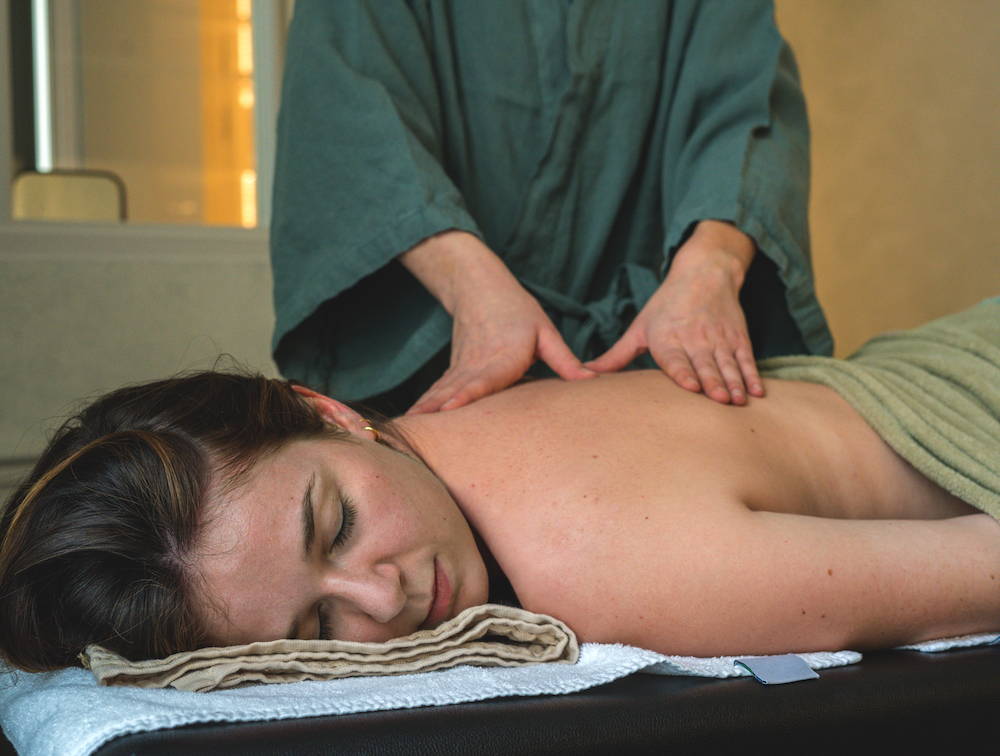 Practiced daily in some cultures, body massage offers many benefits to reconnect with your body, free your mind and effectively relieve stress and anxiety. Discover its virtues and 3 types of trendy massage to try now!
Practiced daily in some cultures, body massage offers many benefits to reconnect with your body, free your mind and effectively relieve stress and anxiety. Discover its virtues and 3 types of trendy massage to try now!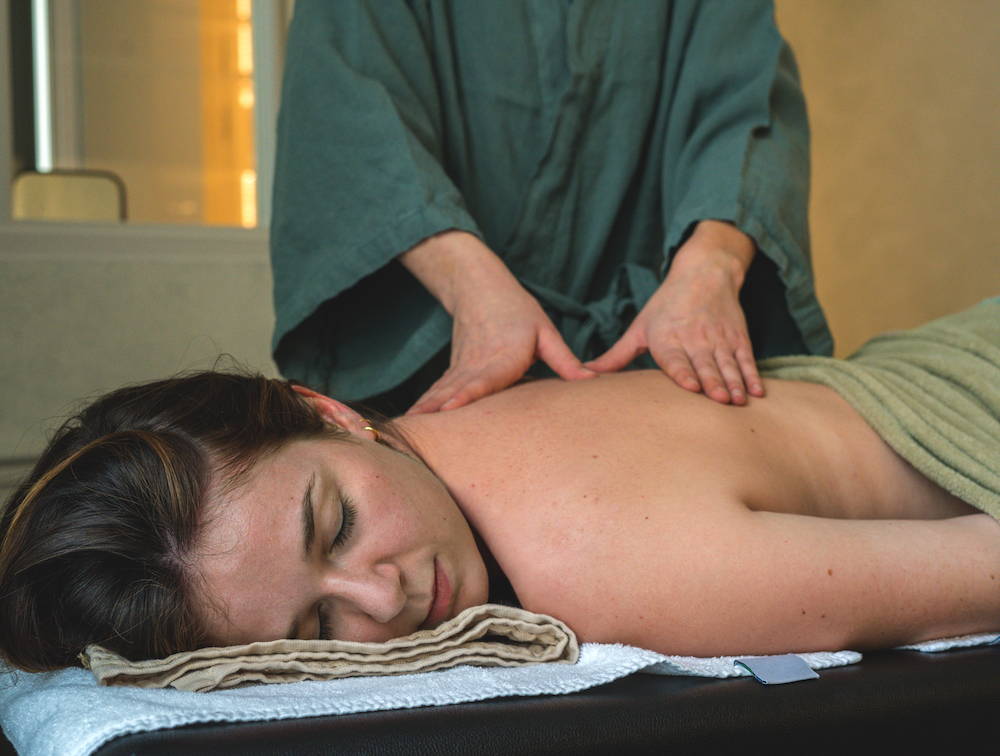 Body massage: an ancestral technique for taking care of yourself
Body massages represent in some cultures a real way of life, especially in India or Asia where it is as common to book a massage in an institute as to make an appointment with the hairdresser!
La massage practice does not date from yesterday: its origins go back to Antiquity. The Greeks and Romans also used massage a lot, especially to facilitate recovery after a period of illness or fatigue. Gladiators often used it after games.
In the West, the body massage is still not widely practiced on a regular basis. However, it offers many benefits, both on the body and on the mind!
The benefits of body massage
When we talk about body massage, we mainly include 4 techniques: effleurage, palpate-rolling, friction, kneading and tapping. Each type of massage uses one or more of these techniques, combined with one another depending on the problem and the desired effect.
Californian, Swedish, deep-tissue, Balinese massage… there are many types of massage that keep appearing to adapt to everyone's needs.
Practiced regularly, the body massage offer multiple benefits:
Soothes tension and facilitates the elimination of toxins
In case of stress, body massages often prove to be a very effective natural solution for unwind tensions, especially muscles in the back, shoulders and neck.
Giving a massage is also taking time for yourself, reconnecting with your body and clearing your mind and giving yourself time. to increase their level of well-being.
Massages, especially drainage lymphatique, also help promote the circulation of fluids in the body by stimulating specific areas and facilitate the elimination of toxins and waste accumulated over time.
Contributes to the optimal functioning of the body
If you body massage helps to unwind tensions, it also helps to contribute to the optimal functioning of the organism. Practiced regularly, it promotes restful sleep, facilitates digestion, stimulates the natural defenses and reduces fatigue.
Fight against stress and anxiety
During the massage session, the body releases oxytocin, the hormone of well-being. Touching, applying sensual massage oil to your body helps to quickly relieve stress, anxiety and nervousness.
As a general rule, massages are performed in a relaxing atmosphere, where the senses are awakened and where relaxation is omnipresent.
The body and the mind being closely linked, certain specialized massages also make it possible to release certain emotional blockages by stimulating specific points of the body.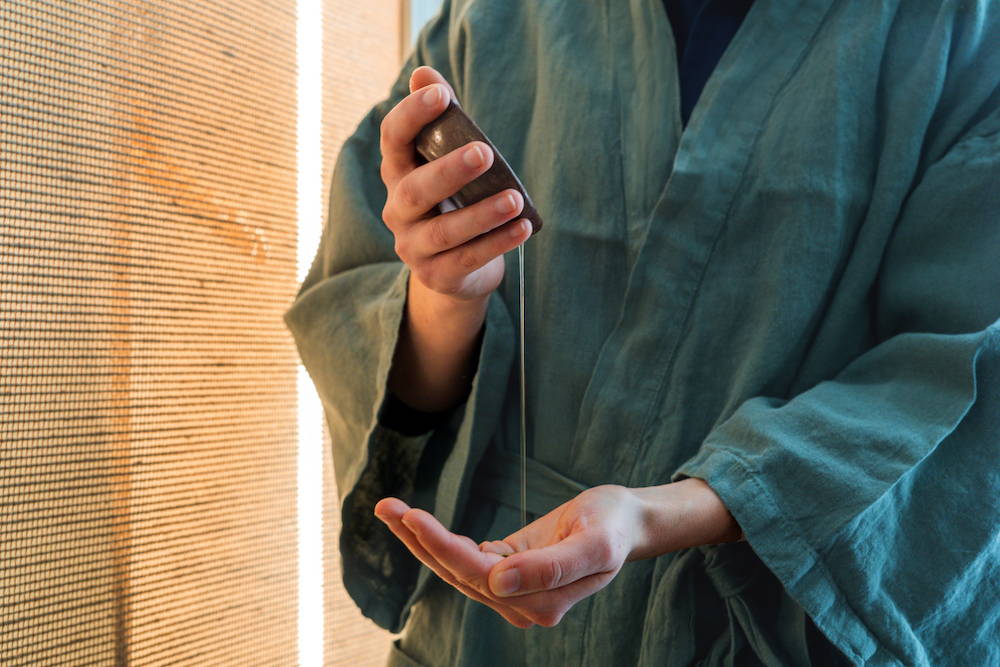 4 types of massages to discover
Lymphatic drainage with the Renata method
Invented by the Brazilian Renata França, the Renata method revisits traditional lymphatic massage by adding other techniques that would boost its benefits more quickly and more effectively.
Like traditional lymphatic drainage, the lymphatic drainage Renata is particularly recommended for people prone to water retention or cellulite.
After the session, the body appears more refined and the feeling of well-being increased tenfold.
Biodynamic massage, to release emotional blockages
More than a type of massage like any other, the biodynamic massage represents a real psycho-corporal approach based on the overall essence of the person.
It is therefore a fully personalized massage, which aims to promote emotional letting go and externalize certain repressed emotions.
Biodynamic massage is suitable for everyone because it is very gentle. It is carried out on the skin or through clothing, focusing on the nervous, respiratory or digestive areas depending on the blockages encountered.
Body-to-body massage, to be tested as a couple but also in a salon
Also called body body massage, body-to-body massage has been very trendy for several months. Like other types of massage, it relieves physical tension and relaxes the body while reducing stress by releasing hormones for well-being. It helps to feel better in your body and to accept yourself as you are.
If it can be done by a professional, the body to body massage can be experienced as a couple since it is practiced entirely naked, using the hands but also other areas of the body such as the arms, chest or legs.
This body-to-body massage is therefore mainly focused on touch. As a couple, it allows you to meet, to discover or rediscover the body of your other and to boost the bond. Why deprive yourself of it?
HO KARAN signature treatments
We thought the HO KARAN Center (recently opened at 65, rue de Bretagne in the 5rd arrondissement of Paris) like a bubble of serenity. A place to escape, for 1 minutes, XNUMX hour or half a day and calm down effectively. Far from urban stress, our treatments are developed to help you evacuate all of the daily tensions - those that happen here and there, those that have been there for years.
Made from ancestral gestures, our massages are given thanks to our range of soothing treatments (based on hemp and/or CBD, natural, vegan), in a cabin where time seems frozen. Our signature massage? The "Anti-Burn Out" treatment. If some have already tested it in our nomadic cabin at the HOY Hotel, in HO KARAN Center, this body and face massage is even longer (1h30) and more intense in relaxation! Imagined thanks to a technique directly inspired by Shiatsu between modeling and pressure on the reflex points of the body, the body and the spirit are easily immersed in a state of deep relaxation, perfect for undoing the knots of stress and releasing your energy. . A good reset to give yourself several times a year (at least at each change of season) to lower your cortisol levels - the stress hormone - at the origin of our contemporary ailments.