Behind HO KARAN hides real talents - and French! Every week, we go to meet our experts, precious and passionate partners who help us design products of the highest standards. Catherine Petyt is a "nose", a perfumer and composer specializing in natural products. It tells about the challenges in the formulation of 100% natural perfumes and deciphers our olfactory signature.
---
What is your profession ?
My job is a perfumer-composer specializing in natural products. Passionate about perfumery, I formulate from essential oils and isolates (the natural molecules resulting from essential oils).
What is the biggest difficulty in developing natural fragrances?
We, natural perfumers, have a much more restricted olfactory palette than perfumers who work with synthesis and essential oils - hence the difficulty of expanding all our perfumes. We juggle with a fairly limited range but which gives good results. These are generally quite fine notes, much more expensive.
Why is it so important to inject natural fragrances into cosmetics?
Natural fragrances in cosmetics are all the more important because they are used directly on the skin. And anything that is applied to the skin goes directly into the blood. We tend to develop more natural products so the logic would be to formulate natural fragrances each time! Yes, in essential oils there are a lot of allergens but given the low concentration of the final perfume in a cream of the order of 0.1, 0.2 or 0.3%, ultimately it is infinitesimal. And in addition, we know that logically, what we put on the skin, we must be able to ingest it. So it is sure that if you put on an essential oil of bergamot, you are still more comfortable than if it were citronellal hydroxy (a synthetic product that smells of flowers, certainly pleasant but very chemical!)
---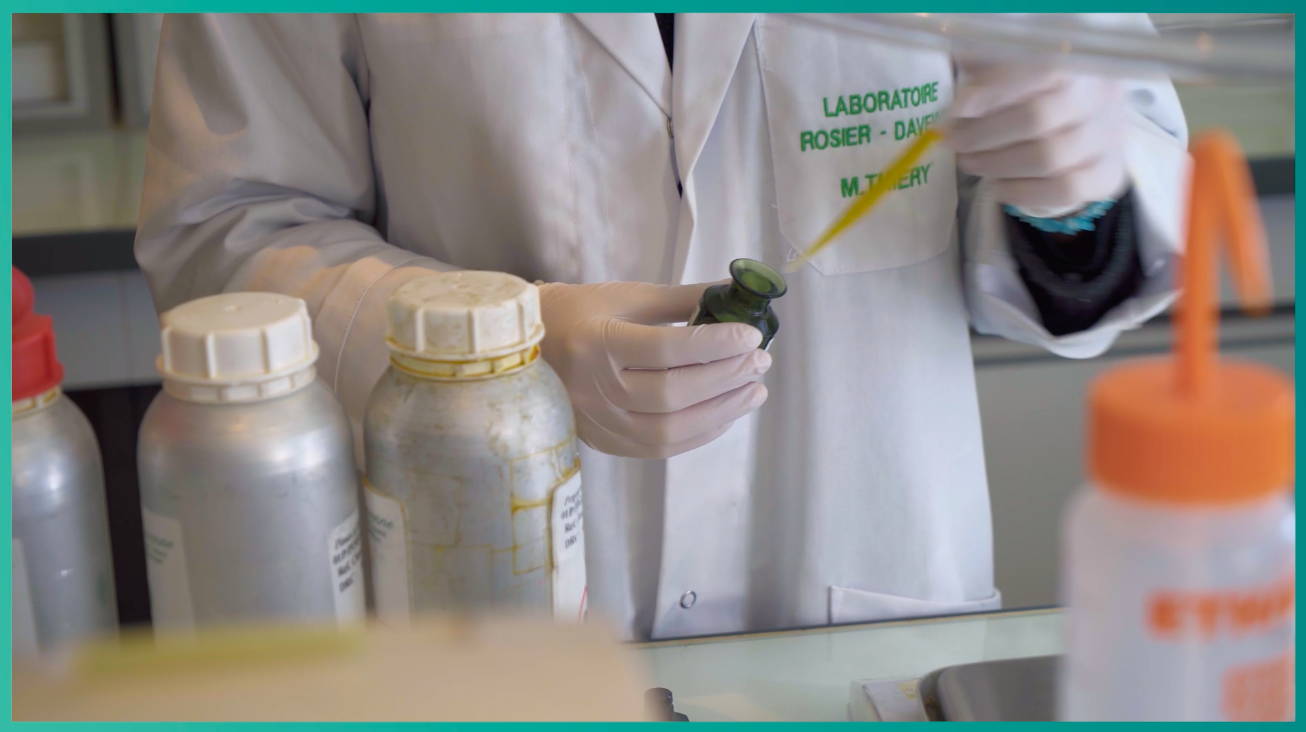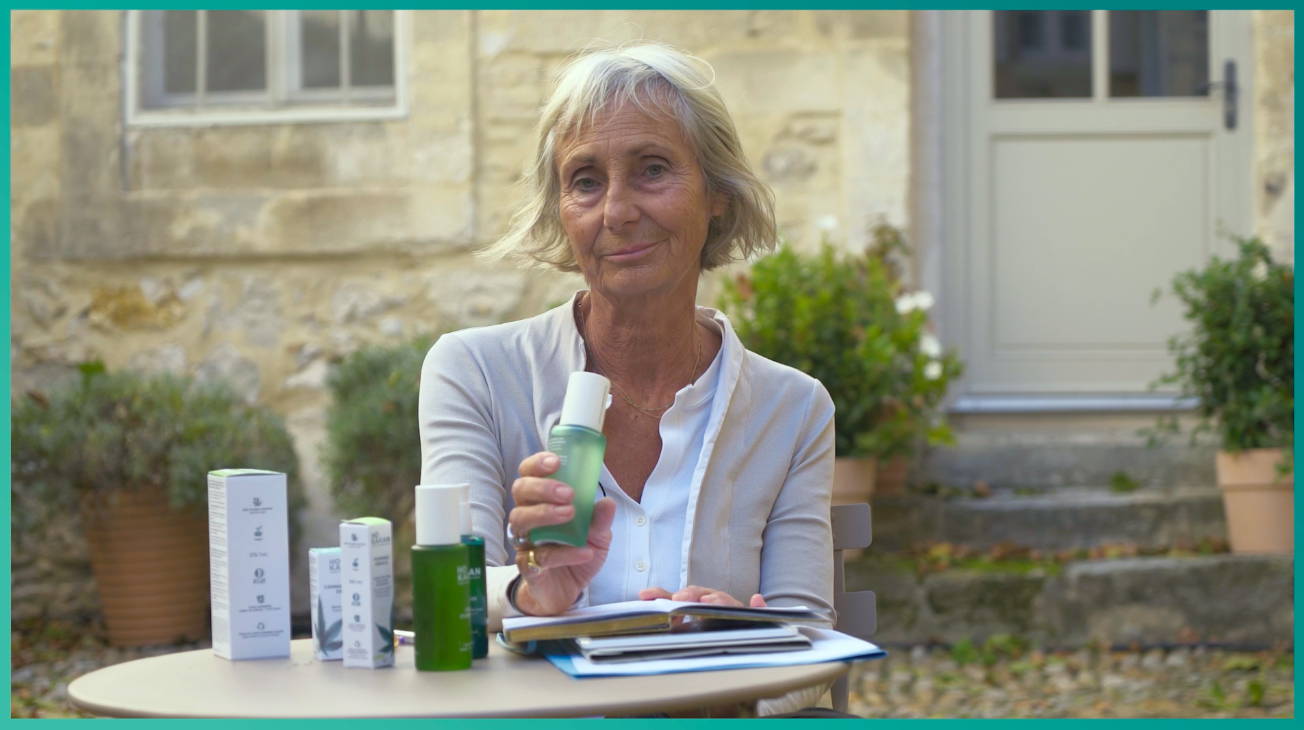 ---
What is the creative process for a natural fragrance?
In general, I start from a bank of perfumes that I have made, there are around 3000 or 4000. And often following the client brief, I already have a small idea of ​​the olfactory family from which I will draw. . I start from this base, and I adapt, it's tailor-made. I refine by putting more citrus notes, more amber notes, more floral notes as desired. Perfumes are always composed of essential oils and natural isolates to have a wide olfactory palette. The isolates will lighten the essential oils which can sometimes be a little "pharmaceutical" if they are used alone in synergy. Introducing these isolates will air out the formula. And it will look more like traditional and reassuring perfumery.
For creams for fragile skin, and especially around the eyes, we formulate only with isolates. These are non-labelable allergenic perfumes, which means that there are no allergens in the perfume. Ditto for the lip area, it is a specific regulation since given the area, the product must be able to be ingested without risk. So I have fun with the dosages, a little like a cook who will make his recipe and who plays with the ingredients and the quantities.
What is a soothing, de-stressing scent in your opinion?
A soothing, de-stressing, relaxing scent will be formulated based on active essential oils, recognized for their activities. You have, for example, lavender, orange, bitter orange petitgrain, mandarin, bergamot - notes that have "activity", from a chemical point of view. Then you have the cerebral part: we remember her grandmother's cupboard which smelled of lavender for example, or her mother's Shalimar. By association, bergamot will feel relaxing to you today! In general, a soothing smell will remind you of something round, soft, yellow, amber.
In natural perfumery, you have to make a mix between the activity of the essential oil and the really pleasant smell - because otherwise, it will not relax you!
---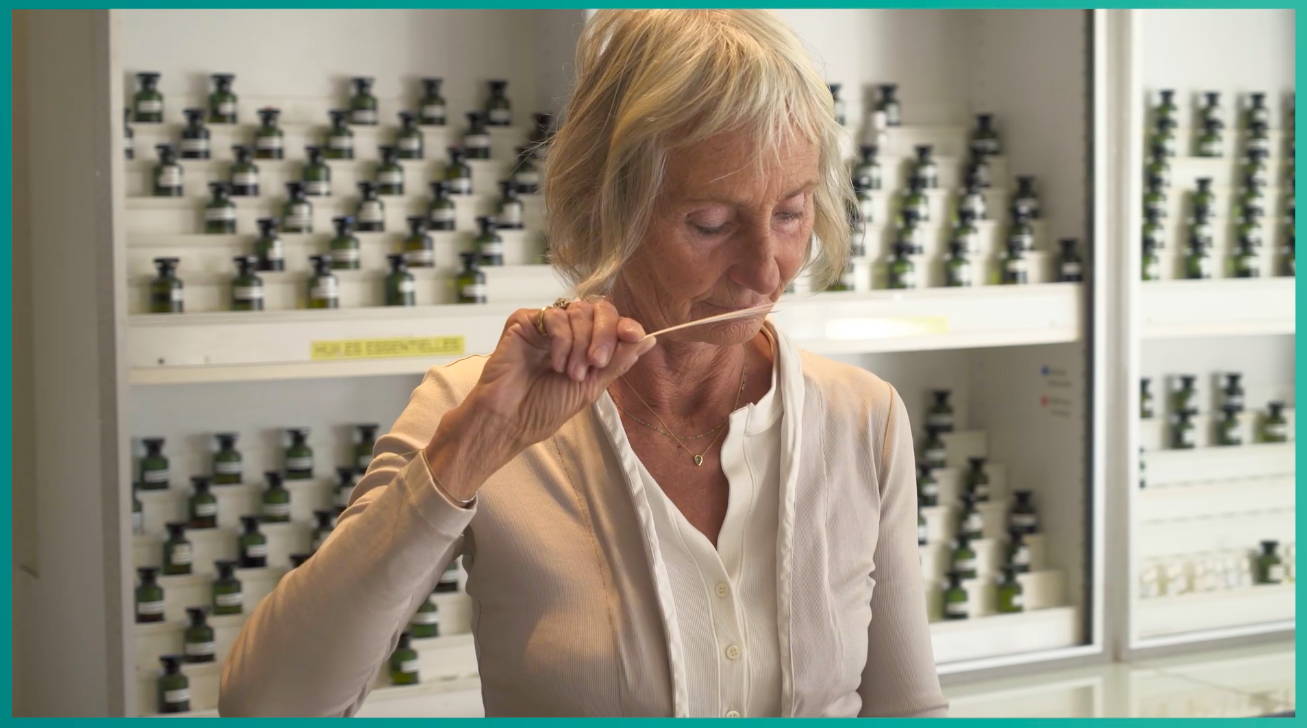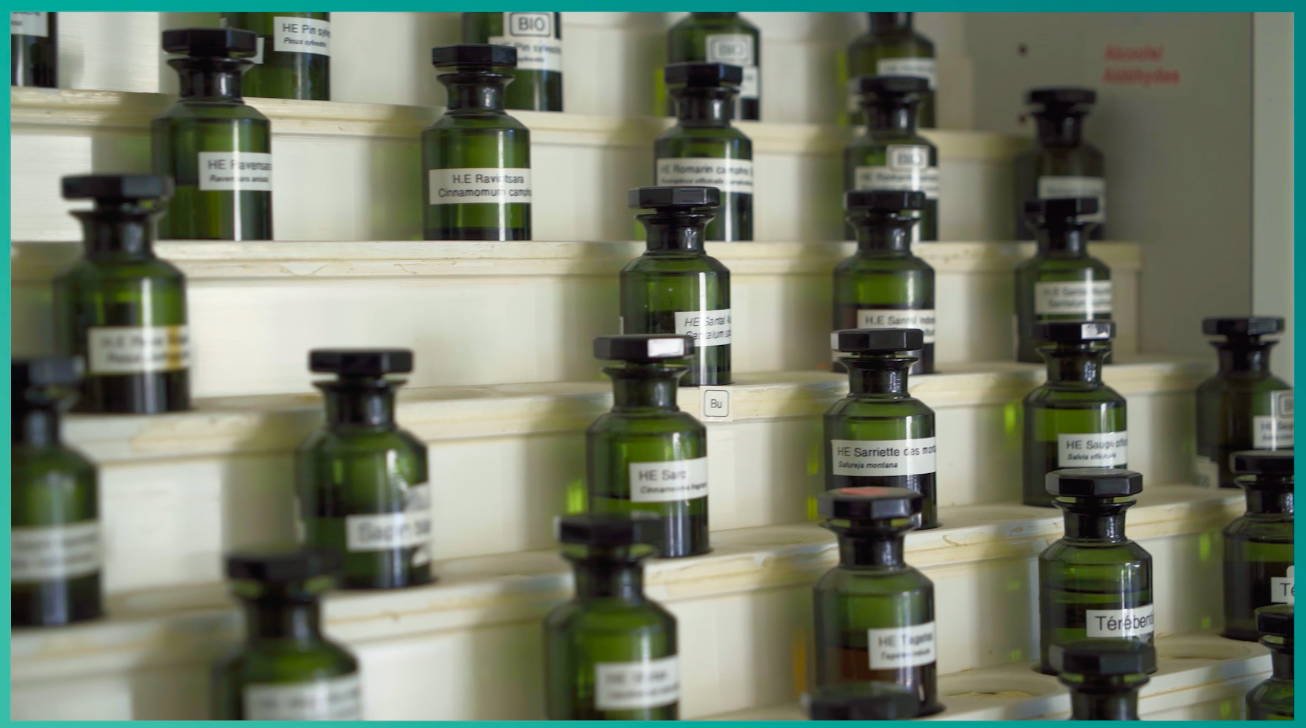 ---
What is an energizing scent?
This time it will be the opposite: lemon, almond, cypress - essential oils with tonic activity. Unlike the roundness and sweetness of a soothing scent, an invigorating scent will remind you of something sharp, a little thicker, yellow, green and more acidic.
What are the specificities of HO KARAN natural perfumes?
In all HO KARAN treatments, there is a common core: citrus, citrus, slightly green notes, then there are small modifications with the addition of essential oils according to the category: Detox, Radiance, Regenerating or Soothing.
The Morning Miracle, eye contour
As the Morning miracle is an eye contour / concealer, essential oils are prohibited in the formula - it can get into the eye and be aggressive. We therefore formulate with an allergenic fragrance that cannot be labeled. With HO KARAN, I propose a series of notes but I do not make the final decision. For this treatment, I started with a green accord, Granny Smith / crunchy apple, combined with woody notes. All this for the comfortable side of wood at night, and the natural freshness.
---
The Detox range (Amazing Body Oil, Amazing Face Cream, Detox deodorant, Cannabooster Detox serum)
Range Detox has a "cut grass" accord, it is a molecule called Cis-3-Hexenol which is found in the free state, in the air, when we pass the lawn mower. With HO KARAN, we opted for the natural pairing (which costs 20 times more than the synthetic), much finer. I worked it with a slightly masculine woody note, with multiple wood facets to try to make it something mixed and sustained. It is a fairly refined, sophisticated, very complex formula with a lot of ingredients, without ever being aggressive - the particularity of HO KARAN!
The serum Cannabooster Detox more particularly, I worked with detoxifying essential oils such as celery or carrot, pleasant notes in perfumery which bring a little powdery, soft and nourishing side - which at the same time have an activity.
---
The energy range (Green Fizz, Cannabooster Energie serum)
For these two products, I worked on a note called radiance and as its name suggests, it is an accord based on very sparkling citrus fruits such as grapefruit and lemon, enhanced by aromatic notes, berries of juniper or eucalyptus, and quite invigorating woody notes such as Scots pine and cypress.
---
The regenerating range (the Miracle Balm, the Cannabooster Reboot serum, the CBD Day Over cleansing oil)
For these treatments, I composed a fairly complex note called "Regenerating". As the name suggests, there are essential oils that regenerate. I tried to do something more comfortable, less green or toned, something very cosmetic. Tonka bean and a powdery raspberry effect have been added at the base for a little more sensuality, femininity and light indulgence.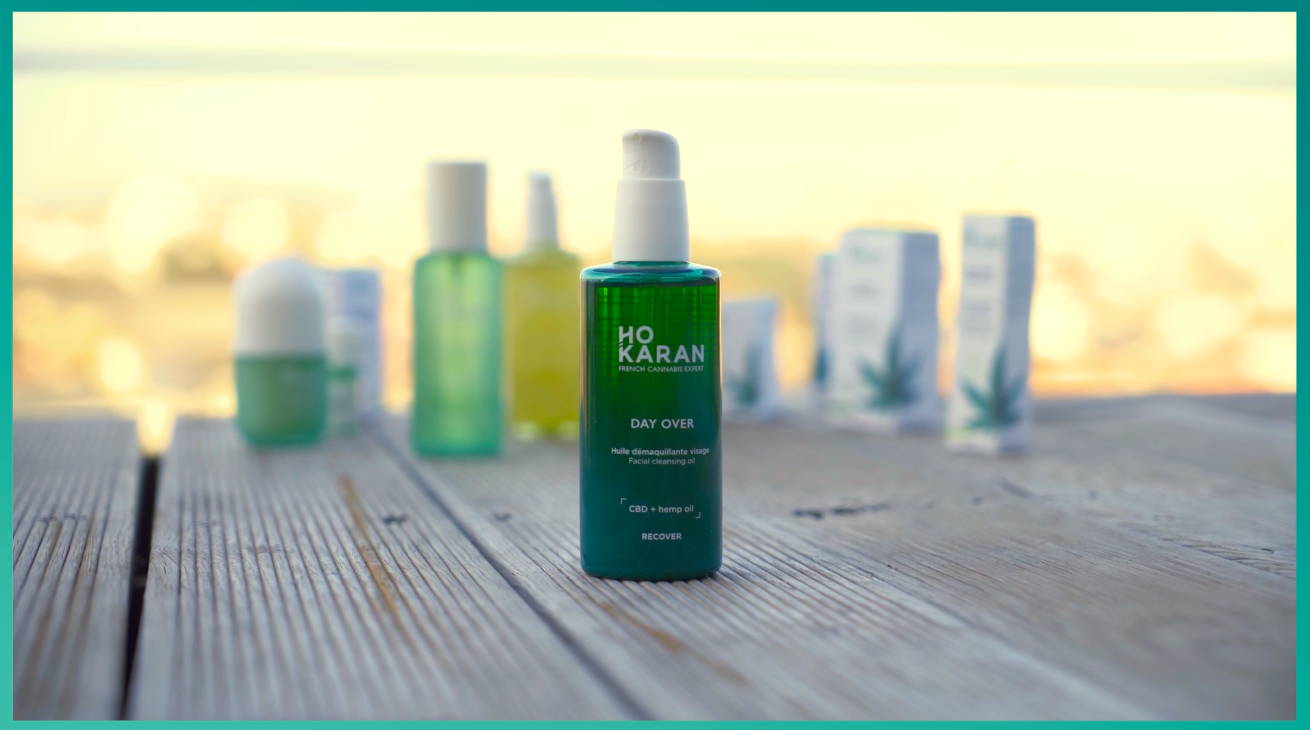 ---
The room fragrance La Vie en Vert
For the room spray Brittany style, I worked on the common core, so green citrus / Detox, arranged with floral notes, bergamot and a marine note for Breton sea spray. Then a light patchouli base for hold and remanence in the air. (Editor's note: did you know? Our mist designed to purify your interiors masks any smell: cooking, tobacco, etc.)
---
What is the difficulty when working with hemp in natural cosmetics? ?
I would say that the difficulty lies in the regulations, even if things are getting better and better! At the start of my collaboration with HO KARAN, we wanted to inject a little hemp essential oils - an aromatic green note that is a little bit animal. Except that at the time, this material was not allowed. We compensate with a reconstitution of other essential oils and isolates. Over time we have found a regulatory hemp essential oil supplier and we are very happy!
---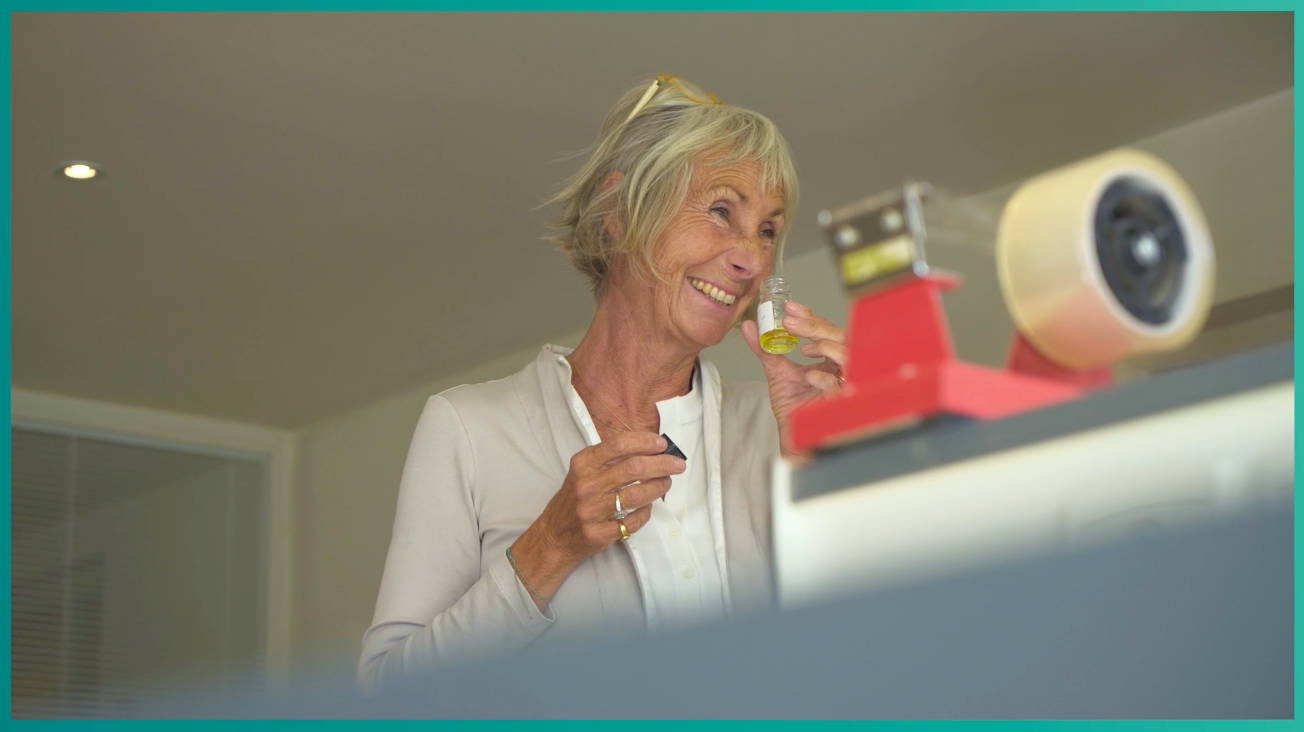 ---