On April 28, 2021, it is not one, but two new treatments that arrive on the Ho Karan e-shop! Green Fizz cleansing gel and Gender Fluid moisturizing lotion. We explain why these two natural hemp-based treatments can be used as a duo, and what their benefits are for all skin types.
---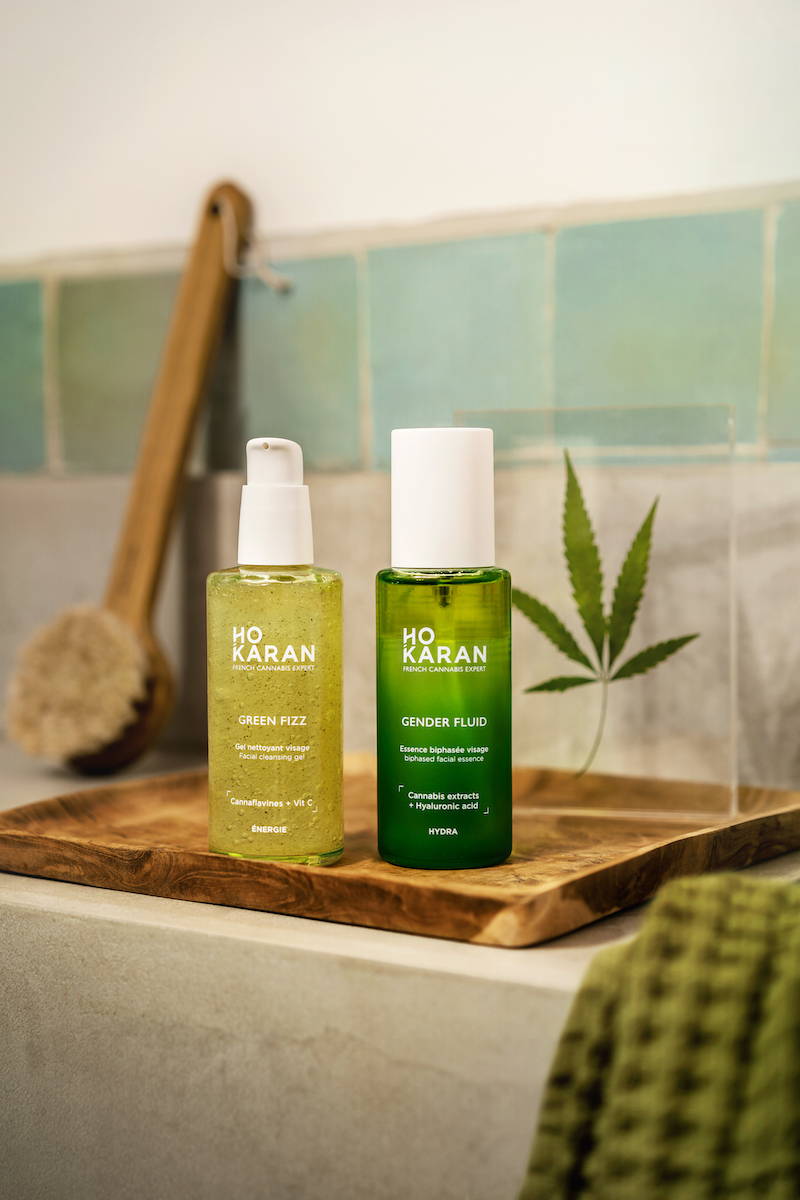 ---
Did you know that thorough, gentle and natural cleansing is the key to beautiful skin? Yet often, this is the step that we tend to neglect. In the morning, cleansing the skin eliminates secretions and excess sebum accumulated during the night, it also protects the skin against external aggressions. And in the evening, it is the essential step to remove your makeup or get rid of the small impurities accumulated during the day. The night is regenerating! You might as well afford this moment with clean, 100% naked skin.

For Laure, the founder of Ho Karan, cleansing the skin is an essential step for her well-being, her self-confidence and for the purity of her skin. In this article, she opens up with sincerity on her fight against the "perfect skin" effect and her decision to accept, despite PCOS, hormonal acne and other imperfections, for 100% natural and healthy skin rather than a face Instagram filter effect.
Un hemp-based cleaning duo, our 100% clean star ingredient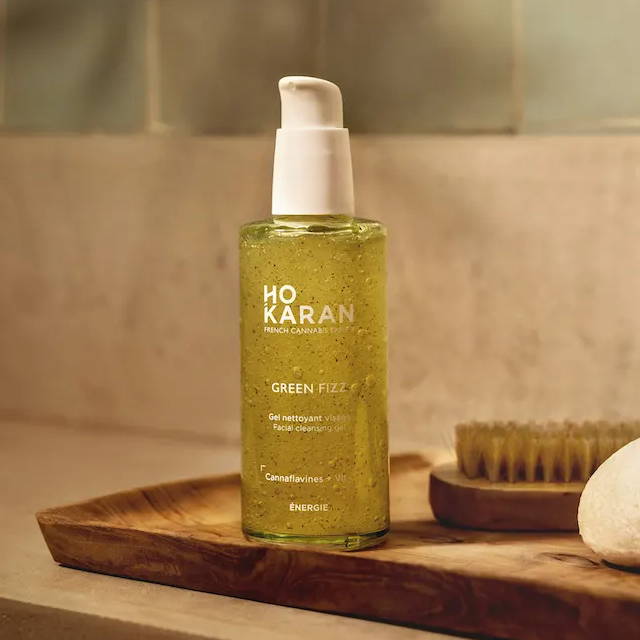 ---

Hemp has a thousand and one virtues, including the possibility of offering you a prettier skin (we explain everything about the benefits of hemp oil in particular, just here).
After a moisturizer, a balm, several serums, a deodorant… We are proud to have imagined this cleaning duo with hemp (certified organic), made in France and guaranteed zero plastic.
Le Green Fizz face cleansing gel (to be used first) is based on cannaflavins, vitamin C, hemp water, hemp oil and hemp particles: the ideal clean cocktail to cleanse your skin gently and every day, while protecting it oxidative stress, by increasing the synthesis of collegne, by standardizing the complexion by its micro peeling effect, by reconstituting the hydrolipidic film ... Bonus: its zesty-minty smell is addictive and makes cleaning a little laborious at this moment , a real pleasure.
La Gender Fluid moisturizing lotion mixes hemp oil, hemp floral water, and hyaluronic acid (of intermediate molecular weight) and helps protect the skin from external aggressions, tone and plump it. An excellent base for make-up!
Bonus: these two new treatments are suitable for all skin types: dry, fat, blemished, mature, dehydrated, tired - men or women, and that's what we like!
---