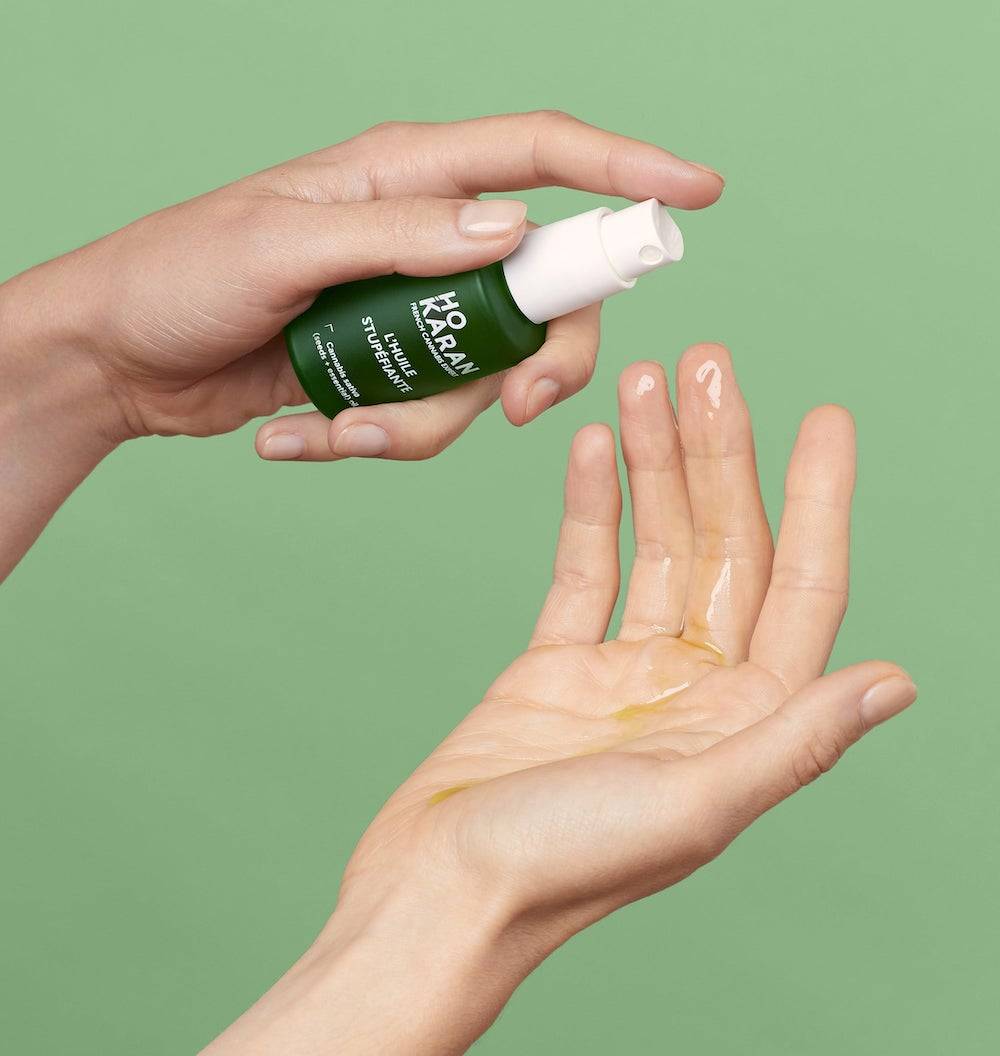 Dry and brittle hair, lacking in nutrition, slow growth... Hemp oil is a natural vegetable oil that can help you regain healthy hair! We explain why and how.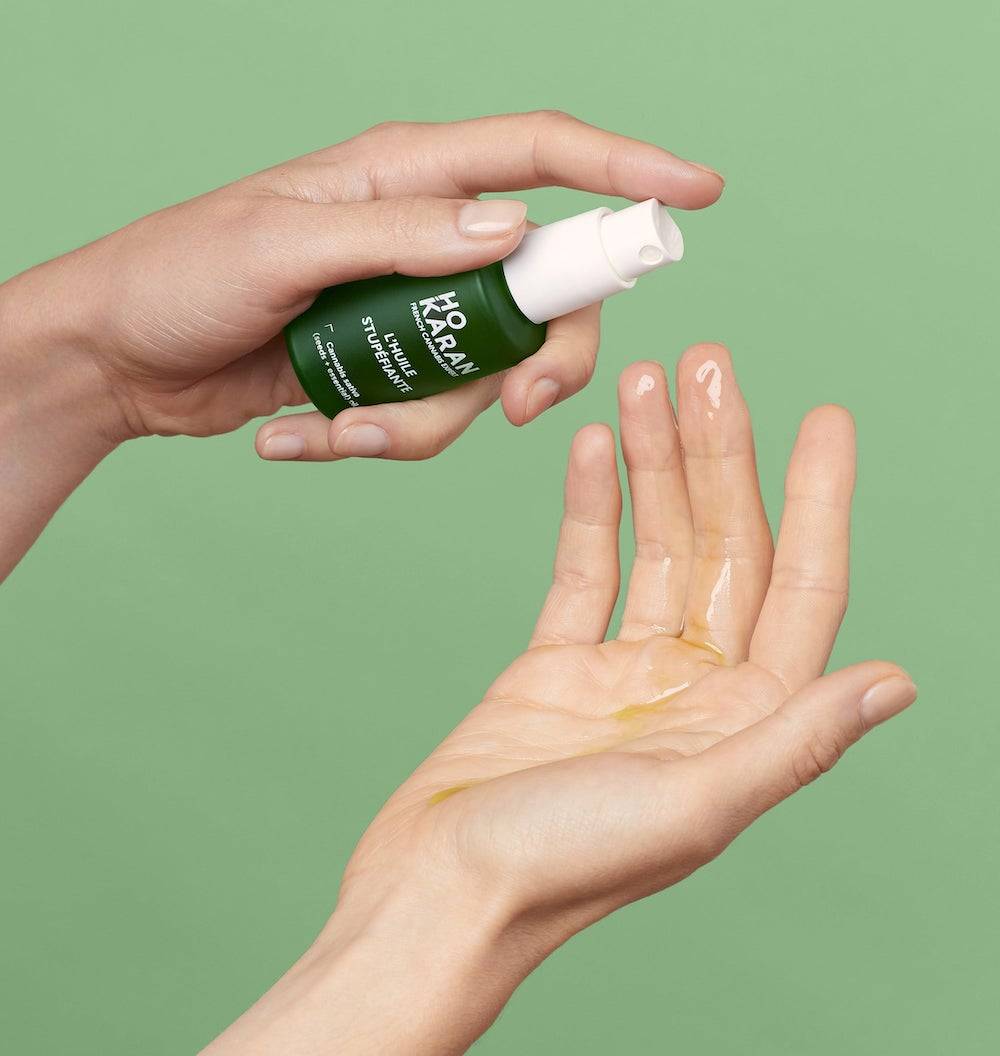 Hemp oil is a natural vegetable oil with multiple virtues for several parts of the body: the face, body, beard and hair! Rich in nutrients, it is ultra moisturizing and proves to be a great ally for taking care of your hair naturally: stimulating growth, reducing brittle hair, repairing hair damaged by repeated blow-drying or straightening plates.... But do you know how to really use it? Overview of its hair properties!
Composition and properties of hemp oil
Hemp seed oil is a green oil, obtained by cold pressing of hemp seeds. It is different from cannabidiol (CBD), which is an extract produced from the flowers and leaves of hemp.
Hemp oil, like most other vegetable oils, contains many elements that are beneficial for the skin but also for the hair. There are mainly Fatty acids polyunsaturated (59% omega-6 and 17% omega-3), as well as monounsaturated fatty acids. It also contains vitamins B and E, with antioxidant properties.
The benefits of hemp oil for hair
Stimulates hair growth
The fatty acids contained in hemp oil help to naturally stimulate hair growth when applied regularly to the scalp. The natural proteins in hemp oil also help in the production of keratinSo yes, cannabis oil helps your hair grow faster!
Hemp oil to provide nutrition and softness
La composition of hemp oil and its strong affinity with skin and hair makes it suitable for all hair types including curly hair (learn more about how to take care of your curly hair with hemp oil here)
It will thus take care of both dry hair and fine hair, in particular to restore texture and limit breakage.
Its richness in antioxidants will also help protect the hair from external aggressions and the too regular use of heating devices, which weaken the hair. hair fiber.
Contributes to soothe and rebalance the scalp
Dandruff is the result of extreme dryness on the surface of your skin. Hemp oil can help to naturally rebalance the scalp. It will thus help prevent the appearance of dandruff by stimulating the blood microcirculation and hydrating the scalp to prevent the formation of unsightly and uncomfortable plaques.
Hemp oil will also be suitable for oily hair, helping to rebalance sebum production.
At HO KARAN, we use high quality hemp oil (cold pressed in Brittany, organic origin) in our Amazing Oil.
To deeply nourish your hair, making it shiny and strong, we enrich it with Inca Inchi oil, known for smoothing hair scales and stimulating keratin.
It is your 100% natural and effective treatment to take care of your hair Bonus: it also works miracles on the skin.
How to use it ?
To take advantage of hair benefits of hemp oil, several uses are possible:
In oil bath
The most effective way to experience the benefits of vegetable oils on the hair is to use them in the form of oil bath, in combination or not with other moisturizing or targeted ingredients according to your needs.
To make an oil bath, pour a few tablespoons of hemp oil (the amount depends on your hair type and length) in a bowl, then add the desired ingredients to it before applying to your hair. As needed, you can apply hemp oil on the scalp only or on your lengths and ends to give them a shot of nutrition! Then leave on for about 1 hour before using your usual shampoo.
As an addition to hair care
Hemp oil can also be added directly at the rate of a few drops in your classic hair care or your DIY hair masks.
As with any use of vegetable oils, choose your hemp oil with attention will allow you to benefit effectively from all its benefits. We advise you to choose it if possible from organic farming, and extracted by cold pressing hemp seeds so as not to lose its multiple properties, such as our Amazing Oil, a real must-have of the brand!
HO KARAN, "I love you" in Breton, is a brand of treatments and stress-relieving and soothing experiences for the skin, body and mind.
Our products are natural, organic and clinically tested for targeted effectiveness on the various disorders caused by stress: insomnia, anxiety, muscle pain, female cycle disorders, weakened skin (rosacea, eczema) or inflamed skin (acne, redness).