After the vegetable galette des rois, Fanny, the chef of Parsley & Mimosa shares with us his recipe for pancakes with hemp milk. A healthier version of this regressive snack to celebrate Candlemas on February 2!
---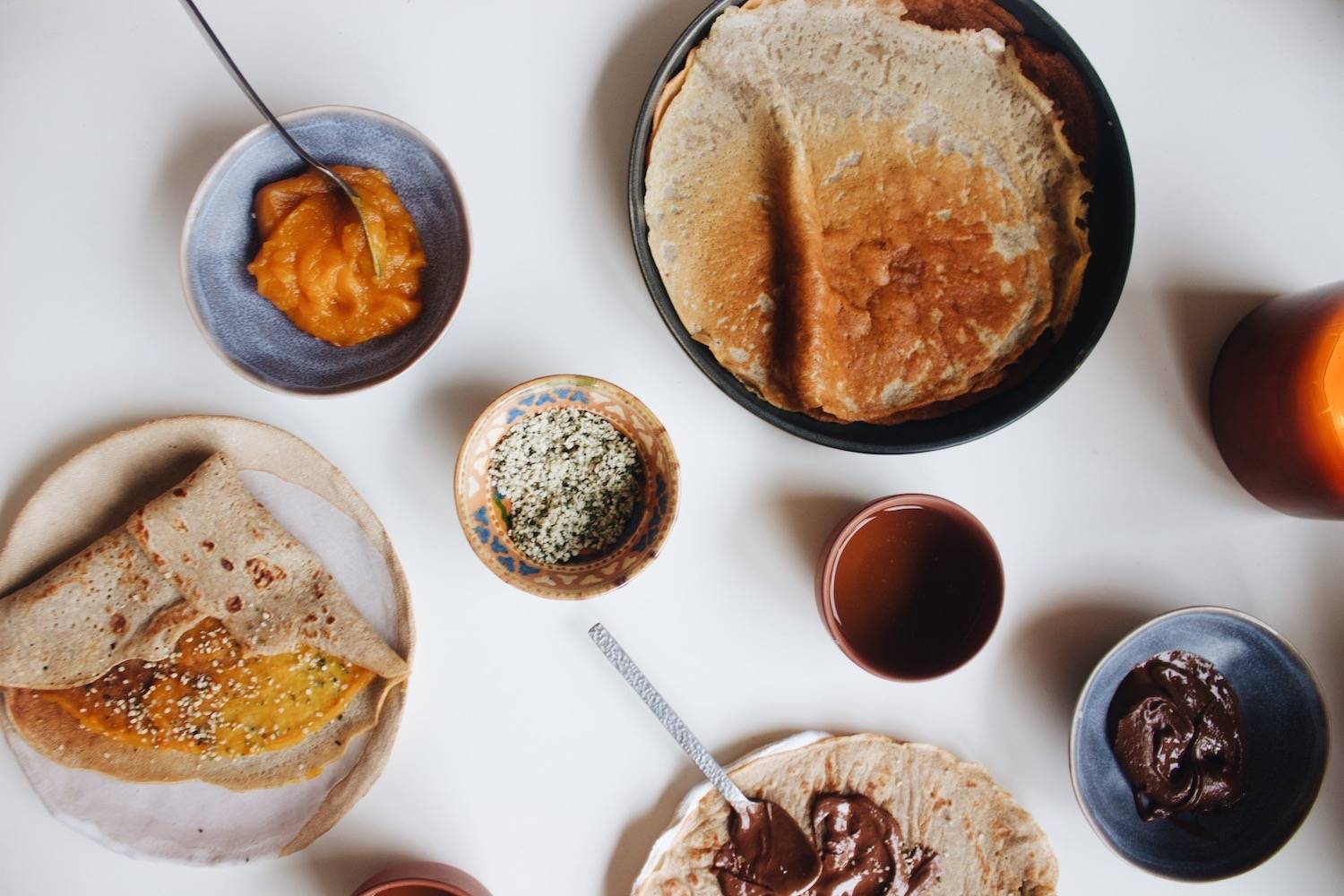 ---
Where does Candlemas come from?
February 2, 2022 is Candlemas. Do you know why we eat pancakes on this occasion? Candlemas (from the Latin candela) is also the festival of candles, or lights.
If in the past, the Romans celebrated the God Pan (the god of shepherds and flocks), praying for good harvests in the coming year, torches in hand, it is also explained in another way today. Festival of Lights, echoing the days that begin to lengthen at this time of year, the pancake, round and golden, would recall the sun. And this recipe, concocted from leftover flour from the past year, once again promised a prosperous harvest year!
Fun fact: as one superstition leads to another, at the time, young single girls had to blow up six pancakes in a row to hope for a wedding within the year. We still prefer the - 100% unverified - theory of the last drop of wine, don't you? ;)
---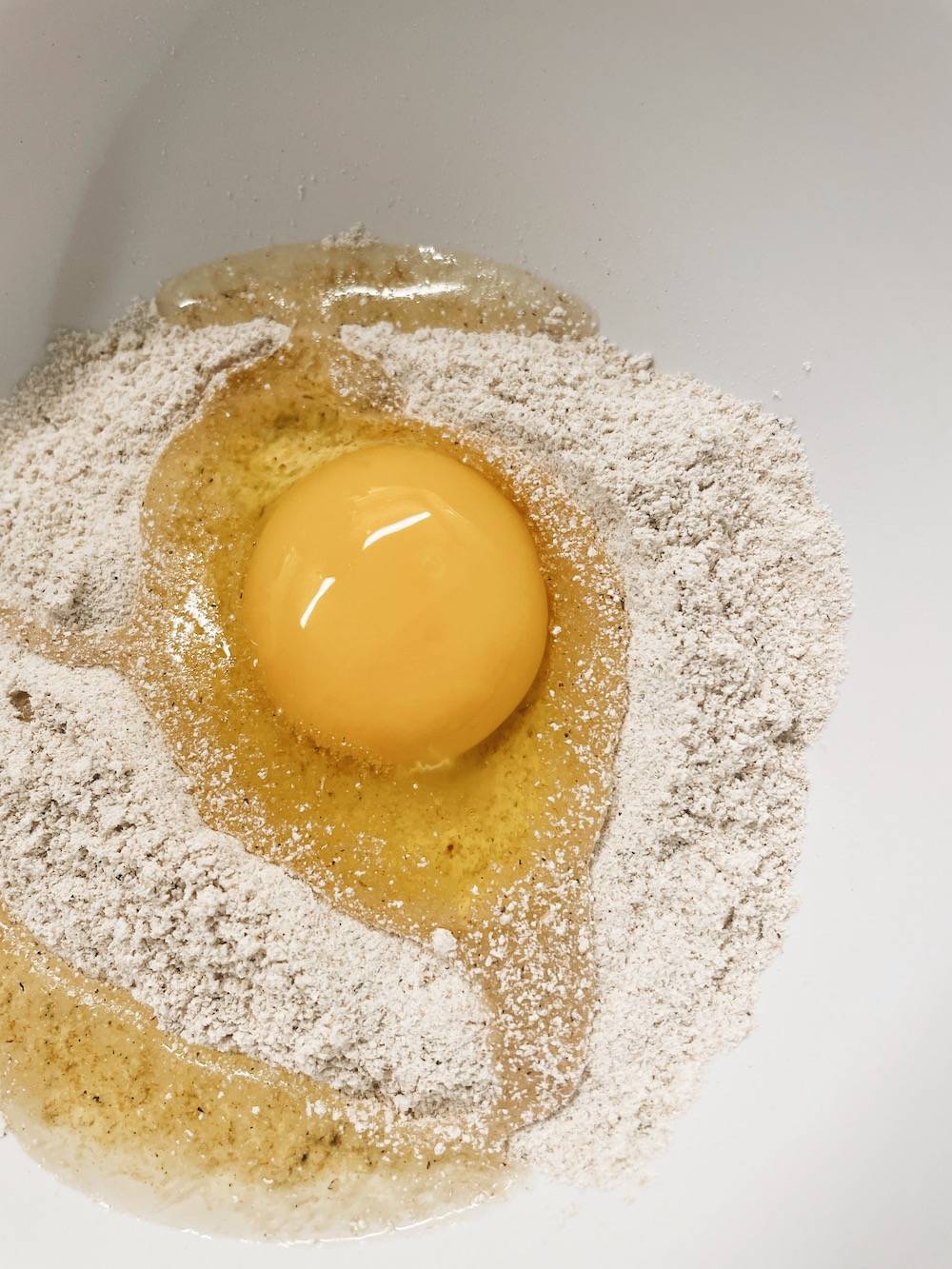 ---
Pancake recipe for Candlemas
Ingredients, for about twenty pancakes:
- 200g wholemeal flour
- 1 tsp baking powder
- 3 eggs
- 500ml hemp milk
- 50ml of water
- 30g coconut oil
- 3 tbsp of honey
- 1 tsp orange blossom water
- A few drops of CBD oil (optional)

Preparation:

1. In a large bowl, pour the wholemeal flour and the yeast, mix once.
2. In another bowl, beat the 3 eggs and add them to the mixture while whisking.
3. Then pour the vegetable milk and water, while constantly whisking the mixture.
4. Then add the coconut oil, honey and orange blossom, then mix well. Add a few drops of the Antidote, our CBD oil optional.
5. Place a lid or plastic wrap over the bowl to let the dough rest for 1 hour.
6. The pancake batter is ready! All you have to do is cook your pancakes in a pan in the traditional way, then garnish them with your favorite toppings: hemp seed, Breton salted butter (obviously), Funkie Veggie spread (including Camille Azoulai, the founder , talks to us right here in the podcast HO KALM) ...
---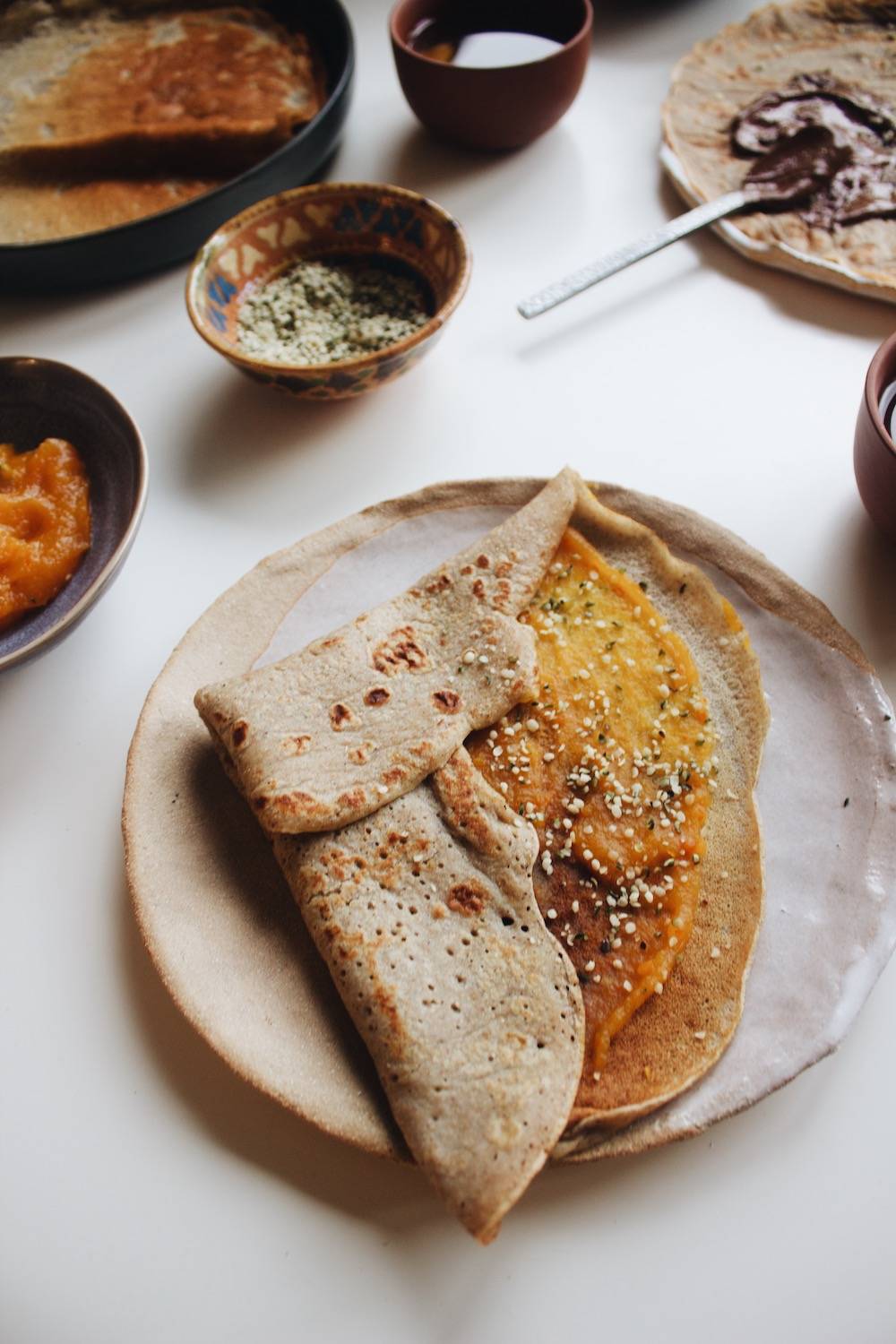 ---
---