A delicious hemp-based recipe for a veggie aperitif, imagined by Anne Bienvenu, self-taught chef and creator of the place The Fermont in Brittany, where we organized our press trip!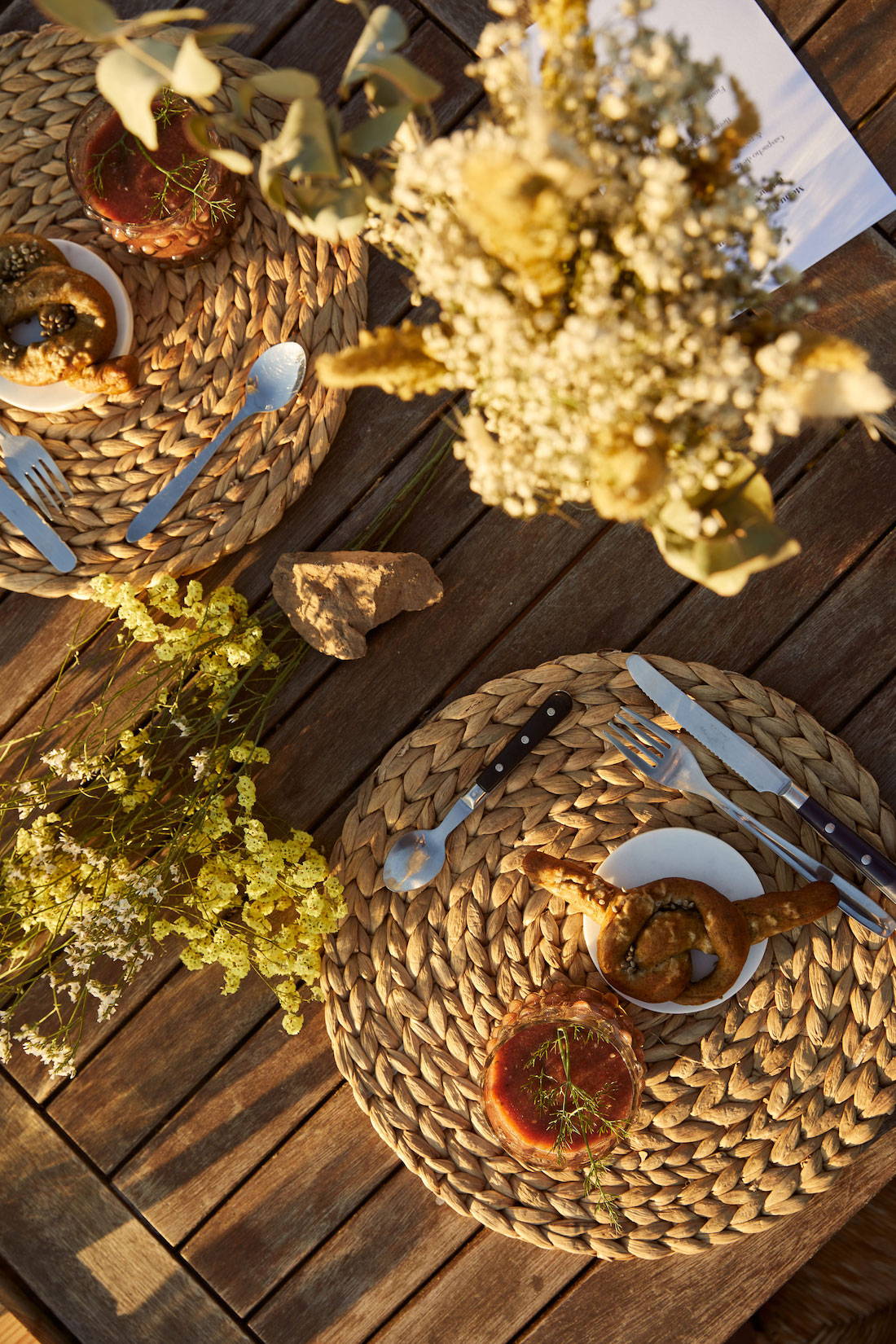 For 20 units, to taste in any season

Ingredients
- 460 ml of hot water + 200 ml of half-milkcold skim
- 1 cube of fresh yeast (40 gr)
- 1 kg of flour (800 gr of wheat flour and 200 gr of hemp flour)
- 160 gr of semi-salted butter
- 1 tbsp of salt
For cooking:
- 150 gr of edible bicarbonate
- 1 large volume of water
- 1 large saucepan
Recipe
- Mix the water and milk. Dilute the yeast in it.
- In a bowl, mix the flour and the previous mixture.
- Add the butter in pieces and the salt.
- Knead until obtaining a homogeneous dough, elastic but not sticky. Be careful not to knead more than necessary otherwise the gluten will develop a lot.
- Leave to stand for 2 hours, covered with a damp cloth.
- Degas with your fingertips and cut the dough into 20 pieces of dough. Thanks to degassing, the dough swells better during the second push and / or during cooking.
- Roll sausages and shape balls (or breads in the shape of classic pretzels).
- Leave to rise for another 20 minutes.
- Immerse the pretzels in a large volume of boiling water with the baking soda, cook until they rise to the surface.
- Place them on an oiled baking sheet.
- Sprinkle with coarse salt.
- Bake for about 10 minutes at 220 °.
- Enjoy with a CBD-based cocktail - the recipe of which will soon be revealed!