Welcome to the Zen Zone, our new column and well-being bubble, on Ho Karan's blog, where inspiring personalities tell about their wellness rituals. This week, Charlotte, the founder of the Parisian hotel HOY (where the No Stress Studio, our CBD treatments and massages cabin) tells the story of his wellness hotel and gives his most effective tips to stay zen.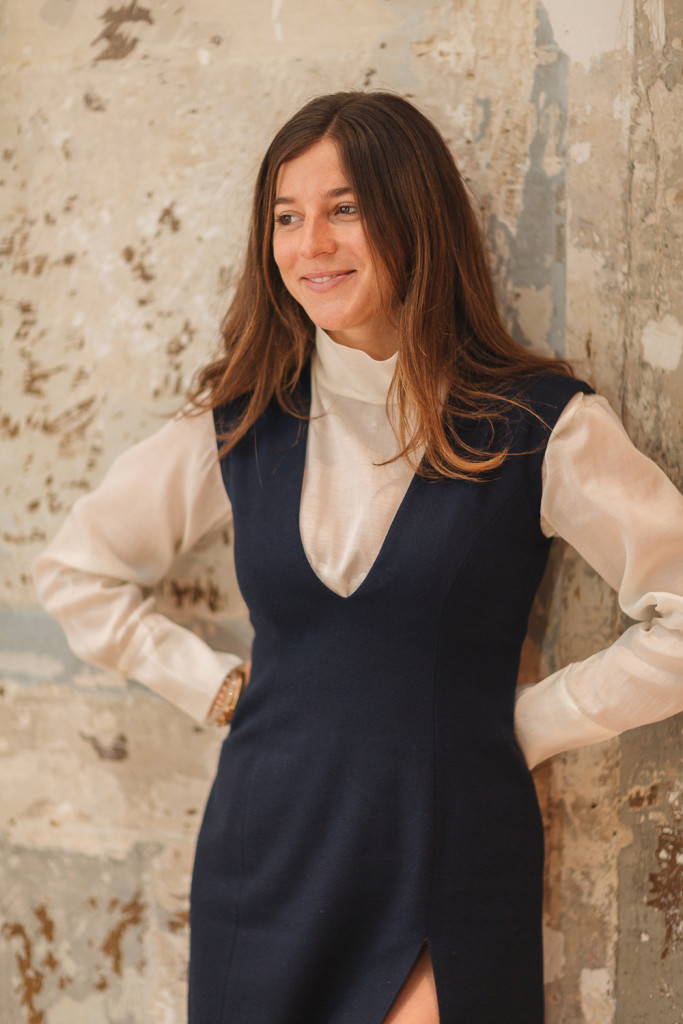 What is your relationship to well-being?
I think that well-being, in the sense of "feeling good in your body, well in your head" is essential, and it is even THE BASIS! So much so that we often forget to cultivate it with healthy thoughts, a healthy body and time. It should even be taught in school, like practical work, physics or sports. It can go through the development of intuition (knowing how to listen to yourself and trust yourself), meditation (knowing how to control your mind) or even the philosophy of Yoga (learning to be benevolent with others but especially with yourself) .
In a world where everything goes very quickly, where the overload of activities and the speed of execution are proofs of "success", one should rather learn to live the present moment, to do less but better. For me, the practice of Yoga has been the gateway to the world of personal development. It helped me understand that doing my best was enough, and especially that we cannot do everything alone, that the body has a rhythm that must be respected, that it is useless to compare yourself to others and especially that it is necessary to identify what one wants, or not. This constant search for balance and listening is an integral part of my life today.
Hoy is a hotel, a florist, a yoga studio, a restaurant, a Spa… What was your first idea? When did you feel ready to embark on the adventure?
Coming from a family of hoteliers, I have always been in this environment. Receiving people, serving them and taking care of them has always been part of my education. Then, my time at the hotel school trained me in the basics of the profession and in the customer experience. HOY is a different hotel, the kind of place I looked for a lot when traveling in an urban area, and my family gave me the opportunity to be able to develop a project of this magnitude, in which I believe.
A whole floor is dedicated to the practice of yoga (we give between 4 and 5 hours of lessons per day) and to holistic sessions such as the sound healing (sound journey), or sophrology (meditation). The hotel has 20 rooms designed around well-being and yoga (dance bars replace the TV in the rooms;), and the rooms are furnished using certain Feng Shui codes), our cosmetics are zero-waste ... . We also have two treatment rooms (with a holistic menu between Reiki, energy osteopathy, kobido and chi nei tsang, tricotherapy, ..), a florist, and a restaurant, La Mesa, whose menu is 100% based of plants (Ho Karan shares some a recipe here !). Finally, very few hotels of this type exist in the big cities. I dreamed of a 360 ° well-being experience!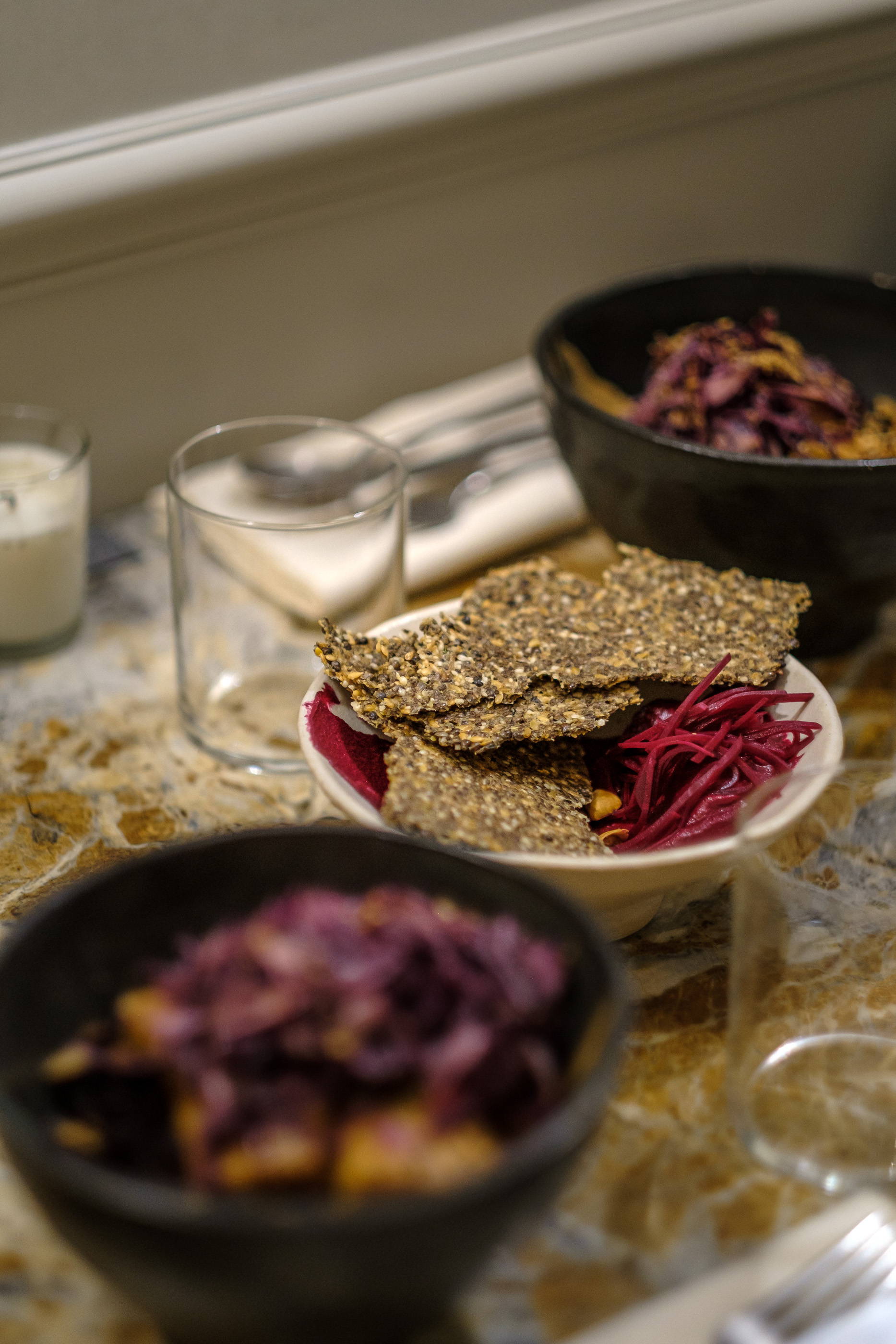 What are the well-being rituals that comfort you, especially during this period of confinement?
- Meditation : I try at each beginning or end of yoga class to do 5-10 minutes of pure concentration on the sensations of my body. A complete scan where I observe and accept all the sensations.
- Tapping, EFT (Emotional Freedom Technique, a psycho-bodily practice of energetic stimulation of the meridians by repeating positive thoughts). I do it every morning, it's a good way to start the day with a little love.
- Read, a little bit every day: I am currently finishing ZERO KILOMETER, which I recommend to everyone on earth! A book accessible to all and very rich in various lessons.
- Log Out (phone, emails, social networks), especially before going to bed, and I sleep better.
The holistic practice that changed your life ?
It's hard to choose just a particular treatment or therapy, so I would say the most effective practice for me is tapping / regression. We start through a meditation to find our inner little girl / boy. It is very moving and strong in emotions because we give each other immense love, a lot of compassion. An inner emotion, by and for ourselves! This therapy opens the door to personal love, so important for well-being.
Your favorite sport class to relieve stress?
Yoga yoga yoga! :)
The 3 essential treatments in your routine to feel good?
Reiki (an energetic treatment), a Ho karan massage at No Stress Studio (body + energetic), and Kobido and chi nei tsang (belly and face).
Is CBD part of your routine? If so, how do you consume it?
CBD is not part of my routine, on the other hand it is found a lot on the plates of Mesa, the restaurant of HOY.
A podcast / book / film to recommend to let go for a few hours?
- Podcasts: healthy living (listen to the episode on Laure, the founder of Ho Karan in 2019) where Marion unearths all the new well-being concepts and talks about lots of new holistic treatments, about very inspiring people. Vlan to develop general knowledge (sexuality, religion, beliefs), and EX… by Agathe Lecaron, for all those in need of love!
- Delivered : Zero Kilometer by Maud Ankaoua, or The list by Jérémy Demay.
A destination to recharge the batteries?
The mountain in midsummer.
A well-being advice that is easy to apply on a daily basis?
2m08 of positive visualization every morning. We are able to create what we imagine, so imagine a lot, and every day!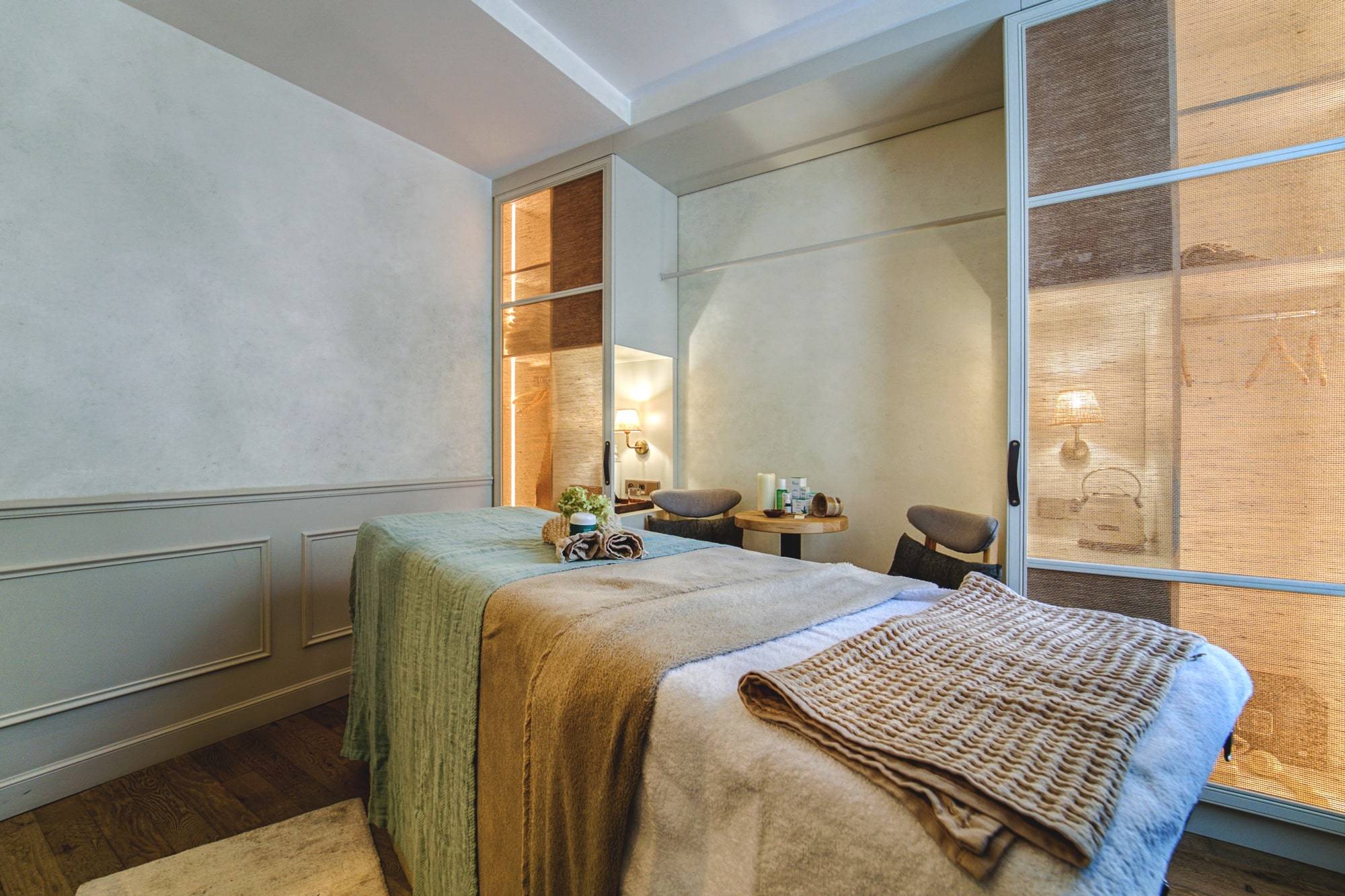 During confinement, the HOY hotel remains open, and the treatment room and our No Stress Studio too (meet here to book your treatments all week).
And this month, find us on Instagram @hokaran for a "Tea Talk" dedicated to sharing. The opportunity to answer all your questions and take stock of the benefits of CBD, how to choose your hemp treatments according to your skin type, etc. It is also the moment to send us all your suggestions, very precious, to offer you the most zen and successful experience!