The Zen Zone is our column or well-being bubble on Ho Karan's blog, where inspiring personalities tell about their wellness rituals. After having exchanged with Charlotte, the founder of the Parisian hotel HOY (where is the No Stress Studio), we meet the expert chef in lively and sincere cuisine, Fanny, from Persil & Mimosa.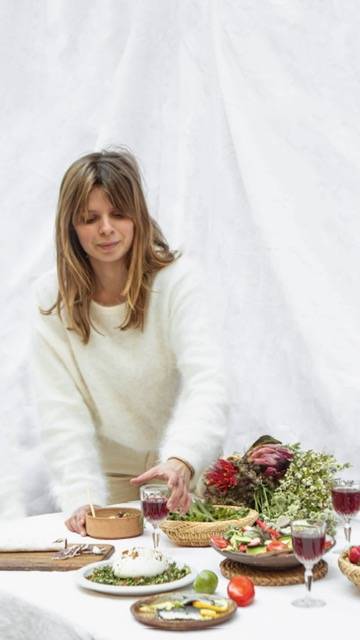 What is your relationship to well-being?
I've always been drawn through well-being in its entirety, I had for example a mother who really likes to take care of her (she began training in kobido with Takumi Finch at the age of 64). Yoga, massages and self-massages, treatments, cure of food supplements etc… I learned to take care of myself too. I love discovering new organic or practical natural products. I am very "inside & out", and as a chef, it is important for me to be meticulous about what I put in my body and on my skin. We should only put on the skin things that we could eat from elsewhere! Well-being for me is a way of connecting the body, the mind and the physical. The expression "feel good about yourself" speaks to me a lot, in the sense that well-being comes down to being good in oneself, with oneself… I also started my career with a training of spa practitioner, like what!
What are the rituals that have comforted you in recent months?
I loved having more time to make myself fresh juices with my extractor, to do yoga almost every day. And before the scorching summer, take baths and create an atmosphere with music (I recommend the "spa" playlist on Spotify), burn some Palo Santo in my bathroom, light candles, make myself masks etc… A moment just for me! Afterwards, I mass myself, I roll up in my bathrobe and I read a book quietly on my bed. If I can go for a walk in nature or near the sea, I go as much as possible. And I also go at least twice a month for acupuncture sessions.
The holistic practice that changed your life?
I just find the kobido quite fantastic, a real toning / lifting and natural effect! I massage myself every day with a Gua Sha from Sentara Holistic. And the lymphatic drainage achieved with Little Biceps was a revelation: how to feel thinner and lighter in 1 hour! It also solves a lot of small everyday inconveniences such as insomnia or difficult digestion.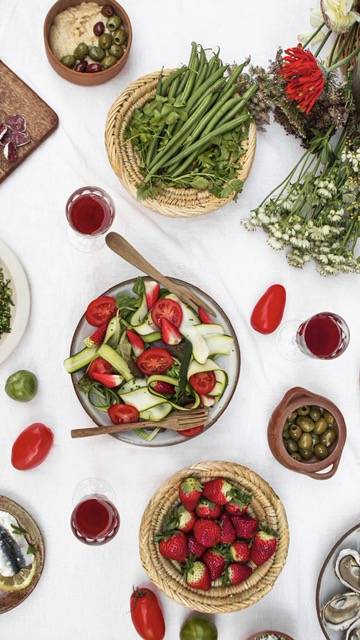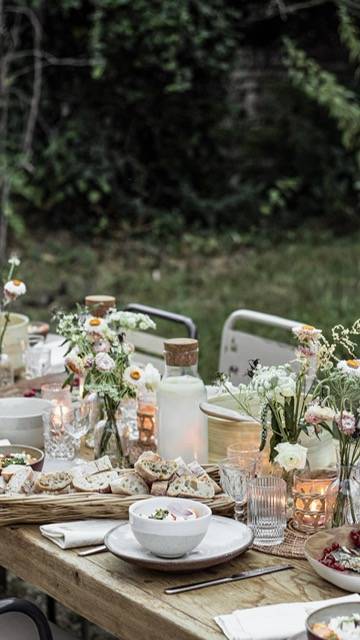 What foods do you prefer when you are stressed?
- Almonds (a small handful per day) because they contain several B vitamins, zinc and magnesium which help calm the nervous system and prevent bad mood.
- Apples, rich in iron and phosphorus, which reduce mood swings and reduce feelings of fatigue or depression. This is because of the presence of a substance called bromine, which soothes the nervous system.
- Asparagus (it's the season!) Thanks to its high folic acid content, necessary for the proper functioning of the nervous system, it is the anti-stress food par excellence!
- The strawberries. You would need to eat between five and eight strawberries to ingest the same amount of vitamin C contained in an orange. But that's not all, strawberries also contain nutrients that help fight hypertension, one of the main symptoms of stress.
An express, healthy and vegetal recipe?
Crunchy green asparagus (steamed 10-15 minutes), strawberries / garlic / soybeans and olive oil (cut the strawberries and garlic into small brunoise and mix with the soybeans and olive oil). Add slivered almonds, fresh herbs, and why not a few drops of CBD in the sauce!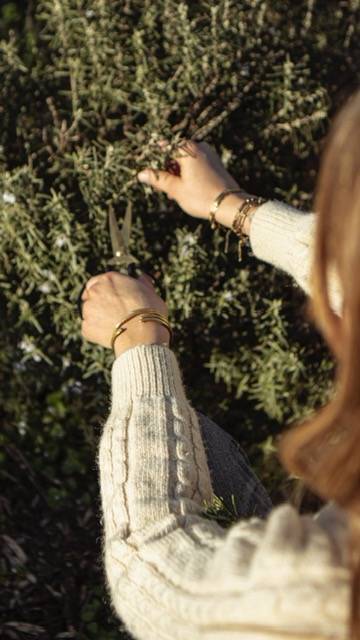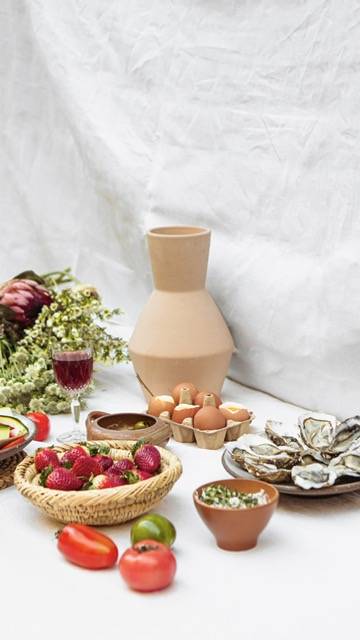 Your favorite sport class to relieve tension?
It can also be vinyasa or hatha yoga depending on my physical condition, or cardio training to let off steam. I also practice a lot of meditation, THE sport of the mind.
The 3 essential treatments in your routine to feel good?
- Meditate at least 10 minutes a day.
- A good triple skin cleansing in the evening (chia oil, alaena soap and konjac sponge, floral water). We explain to you here the importance of cleaning your skin well and how!
- I love to drink good infusions or green tea throughout the day and water of course.
- Laugh and smile;)
Is CBD part of your routine?
Yes, I use it as a sublingual oil when I need to calm down. And in my cooking recipes to find on my instagram.
A podcast / book / film to recommend to let go for a few hours?
Recently I read the book "Zero Kilometer" by Maud Ankaoua which I adored and offered to a lot of people. And also "Eat, Pray, Love" by Elizabeth Gilbert, whose film I also adore with Julia Roberts!
A destination to recharge the batteries?
Anywhere, as long as it's near the sea! It soothes me enormously. The ocean has fascinated me since I was little (we lived on a boat for a few years as a family). Whether the water is warm or cool, whether the weather is gray or sunny, the ocean regenerates me! I also love to cook seaweed, fish and seafood. We think we will get closer one day to live there ...
A well-being advice that is easy to apply on a daily basis?
Remain vigilant, both with regard to cosmetic and food purchases. Spend some time in the kitchen to eat good homemade things. Take the time to take a few breaths every day. And smile at life, which often returns it to you.
---
Follow Fanny on her Instagram @persiletmimosa, and find one of his special CBD recipes next week on Ho Karan's blog!