Become the citizen banker of HO KARAN from 300€
Become the citizen banker of HO KARAN from 300€
I created HO KARAN 7 years ago with the mission of de-stress humans and the planet thanks to the incredible properties of hemp. I am very proud of what we have built with the team: products seminars - whose effectiveness is clinically proven - a massage studio in Paris, a @hokalm podcast to deconstruct stress, a union to develop the French hemp industry...
None of this would be possible without you, who have been following us since our first crowdfunding campaign in 2015 on Ulule. This great adventure is only possible because together we form a solid team full of confidence, patience and enthusiasm. Because yes, it is you who give, through your orders, the dimension of our adventure and who thus develop our sector, we are very grateful to you.
This year we are going to meet you, by creating the HO KARAN center, the very first place entirely dedicated to serenity and made entirely of hemp. It is a real haven of peace of more than 100m2, rue de Bretagne (obviously) in the tourist and trendy district of Marshes, in Paris. You can find our products there of course, but also discover the benefits of hemp food, enjoying the spa, or a workshop on stress management.
We have had the honor for 2 years now to benefit from the advice and expertise of the RDAI architectural agency, which was seduced by our ambition for a high-end but ecological place thanks to hemp. They support us in the architectural R&D of this center to offer you innovative and biodegradable materials: hemp parquet, hemp marble, 100% hemp vegetable plastic, we have many surprises in store for you… hemp!
This extraordinary project requires 400K€ of investment. We financed 100K€ with equity and raised 300K€ in bonds to complete: It's there that you intervene !
Why did you choose to finance us on LITA.co?
If the motto of HO KARAN is "no stress for all", that of LITA.co is "investment for all". Lita democratizes citizen and responsible investment, allowing everyone, whatever their means, to save and invest knowing precisely what their money will be used for. Their observation is simple: if we care more and more about our consumption patterns, we underestimate the impact of what finances our savings, this money placed on your Livret A, life insurance or PEA. However, hang in there, 40% of our individual carbon footprint is due to our financial investments! Do you know that without our being consulted by our bankers, 5 billion euros of our savings are invested each year in armaments, fossil fuels and coal-fired power stations? Lita allows citizens to regain control over the impact of their savings, while making it easy and transparent. Thanks to Lita, borrowing, usually the prerogative of banks, can also become that of citizens.
Obligations ? What is that ?
It's like a loan that you grant to HO KARAN, which you are reimbursed once a year for 5 years with an annual interest rate of 6% on the capital remaining due (vs 1% with a Livret A) . When we know that inflation is currently at 4%, it is urgent to study the profitability of our investments!
Concretely, how is it going for you? You lend HO KARAN an amount between €300 and €300K depending on your means. Each year, you will receive your interest (6%) as well as 1/5 of your investment. Everything will be fully reimbursed after 5 years.
How to participate ?
No need to be a finance tycoon to get started: the minimum ticket is €300. Yes, even with 300€, you can make a transparent and much better paying investment than a booklet A. Too much for you? So don't invest. Respond to our Great Study of Stress, buying our treatments, telling us how to improve them, following us on social networks, it's already helping us a lot. You can also share this article on Facebook, Twitter or Linkedin.
For others, everything is easily done online on the site of Lita.co.
No stress if the words "sustainable investment", "convertible bonds", "fundraising" etc… are coded language for you, we are here with LITA.co to explain everything to you. If you have any questions, you can already contact Salambo after creating your profile, who will be available to answer you. 👉 HELP Salambo, enlighten me!
A very detailed FAQ is also available below on this same page.
You can't imagine how we can't wait to welcome you rue de Bretagne!
Trugarez, as they say among the Bretons!
Laure, the founder, and the HO KARAN team.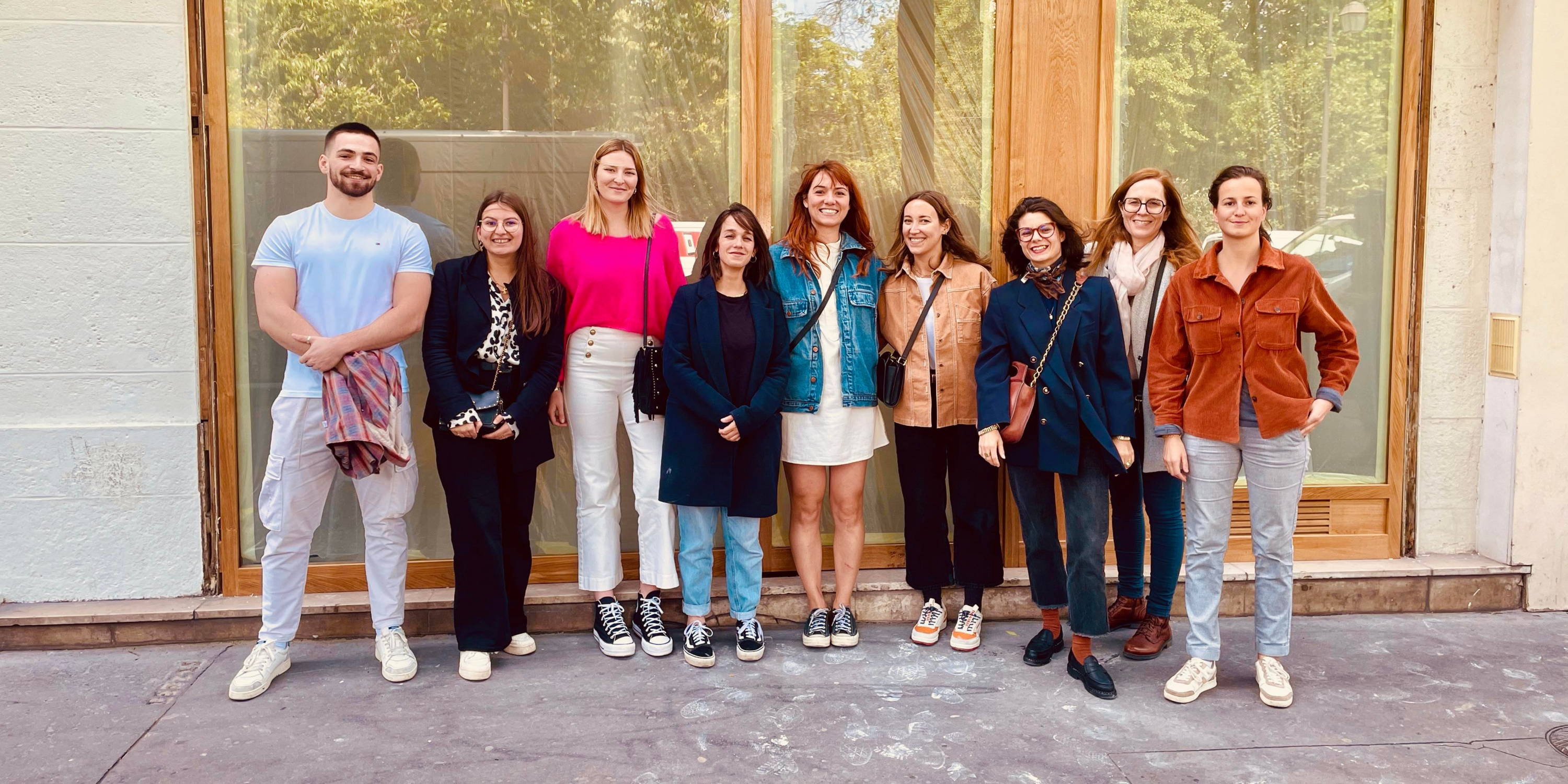 ---
Answers to all your questions
1/ Why take out a loan?
Our product development cycles and working capital requirements are very long (more than 12 months). We achieved 50% growth between 2020 and 2021 despite the complicated context linked to covid and the vagaries of retail. We must therefore mobilize cash for a very long time upstream of sales to carry out our productions.
When you open a care center, entirely made of hemp, heavy investments are added to this already millimetric management of cash. In our case, it is more than 400K€ of additional investments. We financed part of it with our own funds, and today we need to find a relay by borrowing, which we can quite naturally repay with the profits generated by the centre.
2/ Why obtain financing from citizens rather than from banks?
Historically HO KARAN has been financed through bank loans! In 2015 while still a student in Nantes, Laure launched the brand with a €15K student loan, €25K regional honorary loan and a €50K loan from Crédit Mutuel de Bretagne. This is what made it possible to carry out the R&D of our first hemp products and to market them.
Since 2018 and the massive opening of stores specializing in the sale of cbd-derived products, banks have become reluctant to finance hemp companies, wanting the status of the CBD molecule to be clarified in France. This clarification took place on November 19, 2020 in case C-663/18, known as Kanavape, the Court of Justice of the European Union considered that in the state of scientific knowledge and on the basis of the international conventions in force, cannabidiol (CBD ) did not constitute a narcotic product and that the French State should therefore authorize its free circulation. French banks have unfortunately still not updated their borrowing policies, despite the very strong appetite of customers for this type of product and the success many companies in the sector.
We therefore did not have access to the PGE, the loans guaranteed by the State released from the first confinement, nor to the loans from the Public Investment Bank which are very good support for young companies.
After doing a lot of educationn with hemp banking players, Laure ended up saying to herself "and why not ALSO innovate on financing, and appeal to citizen investment?". We therefore offer you a new challenge: directly finance the development of the French hemp industry by remunerating your savings. To do this, we had to find a player who would allow us to manage the operation very well financially and legally and who corresponded to our values! That's how we discovered Lita.
3/ How does it actually work?
This citizen fundraiser is 100% transparent, 100% responsible and 100% online.
This fundraiser will last a month, we're in the starting blocks, we hope you are too!
1/ From now on, we are opening a "pre-collection" phase during which you submit your investment intention. No formal commitment, no transfer or payment but for the good of the project, we thank you for providing only the amounts that you are likely to honor (basically you "reserve your place" to become a co-investor of HO KARAN).
2/ Then within 3 weeks, a phase of confirmation of these intentions begins, with all the financial, tax and legal conditions of your investment at your disposal.
4/ Why did we choose the convertible bond mechanism (OCA) with Lita?
After discussion with Lita, we decided to carry out this loan via convertible bonds in shares (OCA). A complicated expression to designate a simple financial mechanism you will see!
An bond is a security of debt issued by a company. The subscriber of a bond pays for this security; in return, he receives annual interest. At the end of the contract, the company issuing the bond reimburses this debt security to the subscriber. A bond is said to be convertible when the debt security is accompanied by the possibility, for the subscriber, to exchange the bond for actions of the issuing company. In the case of HO KARAN you have a remuneration at an interest rate of 6% and a reimbursement in 5 years with an option to convert into shares.
The OCA, which therefore stands between debt and equity, is designated as quasi equity.
The issue of convertible bonds therefore has the advantage of injecting cash quickly to put water in the mill while waiting for a powerful boost (here the opening of our healthcare center ).
LITA.co only offers OCAs to mature SMEs and high-potential start-ups.
5/ Lending responsibly while collecting interest
If for entrepreneurs the OCA has its advantages, it is also an asset on the investor side. From the first year, the investment is remunerated by bond interest and also offers better prospects of profitability in the event of conversion. Indeed, capital gains in shares are neither limited nor predetermined. However, there remains a significant risk for the investor since uncertainties persist on the contours of the conversion (feasibility of the capital raising, valuation, identity of the co-investors and date of conversion are still unknown).
If no conversion finally takes place, the investors are remunerated according to the logic of the dry bond. Added to this is a non-conversion bonus, paid at the end of the repayment period, as compensation for the loss of potential capital gain. In the case of HO KARAN the non-conversion premium is 1%. It is added to the 6% interest.
6/ Do we want to convert bonds into shares?
If the center performs very well financially and can quickly repay the loan to the bondholders, we will not convert the bonds into shares, and we will pay you an additional non-conversion premium of 1%. We will not convert either if the HO KARAN company as a whole is brought in the next 18 months to raise capital funds to accelerate its growth.
7/ In which case could we choose the conversion?
If we need to strengthen our equity to, for example, access aid, subsidies or growth loans from the Banque Publique d'Investissement (BPI), which is in the process of modifying its policy hemp. In all cases, the conversion or not will be done in consultation with Lita, on criteria defined beforehand in the legal documentation that you will receive.
8/ What are the rights associated with OCAs?
A bond does not confer voting rights. As an investor, you are nevertheless regularly informed about the evolution of the company's financial situation.
9/ What communication will I get from HO KARAN?
We will communicate to our citizen investors our figures, our areas of development, our setbacks, our successes. And you, you will live an entrepreneurial experience alongside us, sharing your advice and encouragement.
10/ What are the guarantees on the Lita platform?
Labeled by Finansol, certified B-Corp, approved by AMF and registered as a Participatory Investment Advisor by theORIAS at number 15000159 dated January 09, 2015, LITA.co is both a recognized solidarity company of social utility (ESUS) and a benchmark for ethical investing. LITA.co's mission is to democratize responsible investment by directing the savings of individuals towards the financing of companies that bring social and sustainable innovations. The ambition is to participate actively and effectively in reducing inequalities by offering everyone the opportunity to give meaning to their savings and to invest in companies such as HO KARAN selected on criteria of social impact, responsibility and economic potential (more information here). To be able to carry out our fundraising on their platform, the Lita teams carried out a thorough and demanding audit of the financial situation, the development plan and the environmental and social impact of HO KARAN, then 2 committees validated our case. For 3 years, they have retained only 6% of candidate companies.
11/ I want to invest, why do I have to answer so many questions about my assets?
LITA.co is a participatory investment platform and not a donation platform like Ulule or Kiss Kiss Bank Bank. In this context, the platform is subject to banking regulations and its actions are regulated by the AMF (Financial Markets Authority). The data requested is strictly confidential and declarative. LITA.co has no obligation to verify the data. When registering, it is not mandatory to answer all the questions asked on the source of income and assets. You can absolutely express an investment intention without responding to it. But it will have to be answered if you want to have access to the investment file and when to invest.