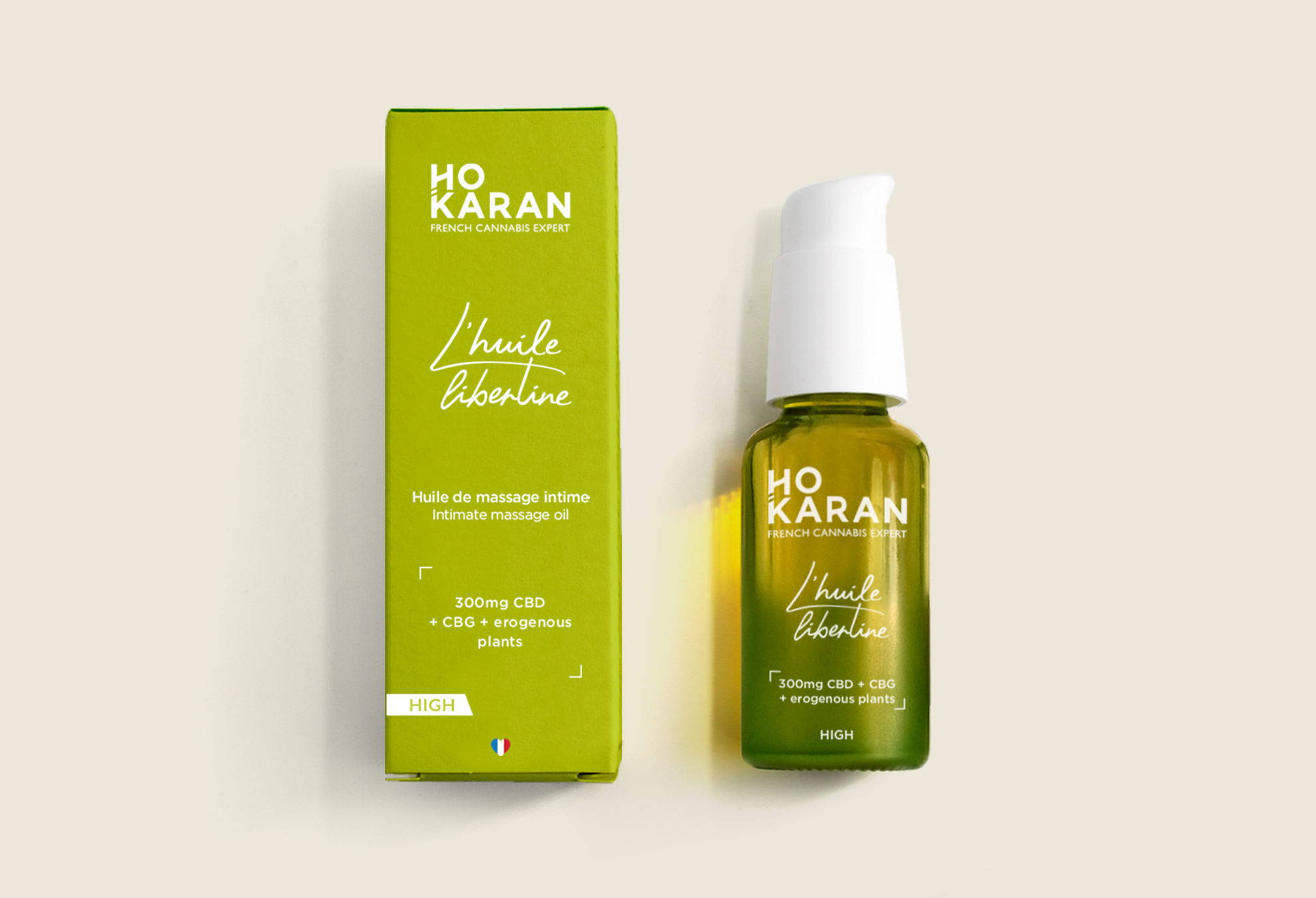 Intimate massage oil with CBD
---
100% natural lubricating oil enriched with CBD that brings pleasure and comfort to your most sensual, solitary or shared moments.
Active ingredients: CBD, CBG, erogenous plants
100% of natural origin
30 ml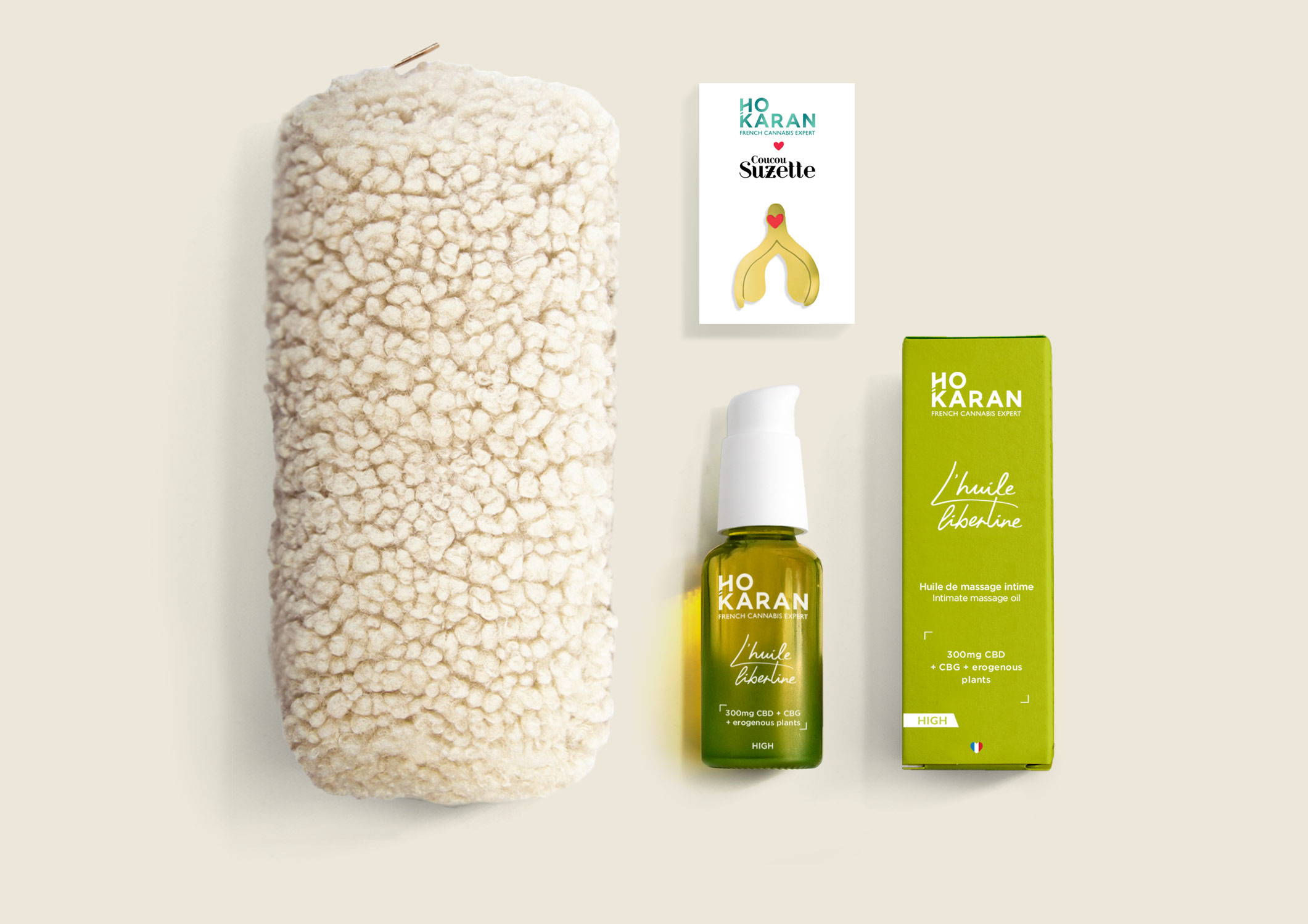 ---
The kit contains:

Libertine Oil 30ml

Fluffy: Hemp fur pencil case

HO KARAN x Coucou Suzette clitoris pin
HO KARAN 100% natural lubricating oil has a lubricating and soothing action combined with 3 key ingredients:
Le CBD, vasodilator, allows a gentle rise in arousal.
Le CBG recognized for its anti-inflammatory properties, it helps to limit discomfort and feelings of friction.
Extract from erogenous plants (ginseng, ginger, fig and cocoa) is recognized for its aphrodisiac properties.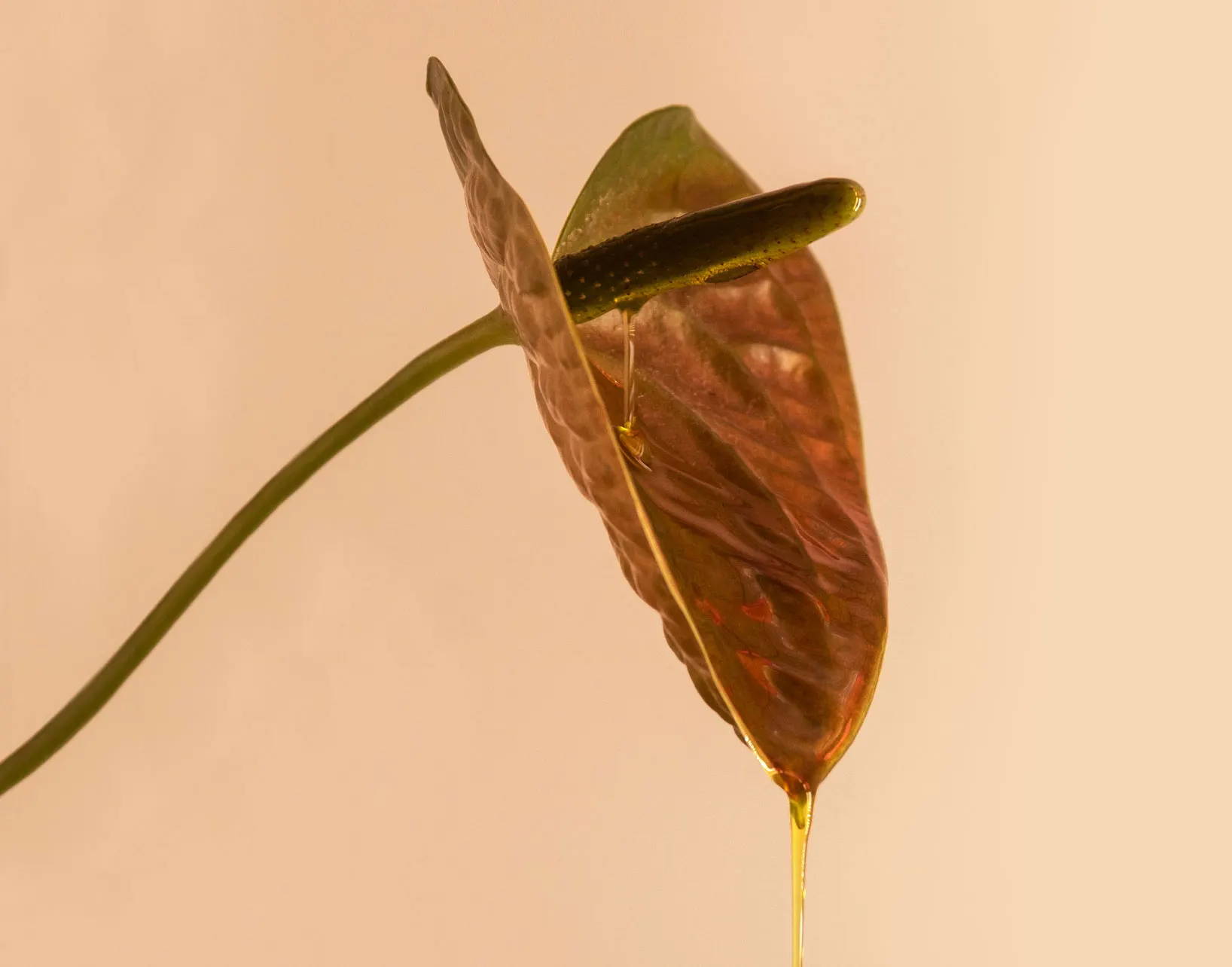 Don't hesitate to play with this non-sticky oil and edible: massage, lick, and much more if affinity ...
Use without moderation until it slips with your partner or sex toy.
Do not use with latex condoms.
Does not present any risk if swallowed.
This product is not a medical device.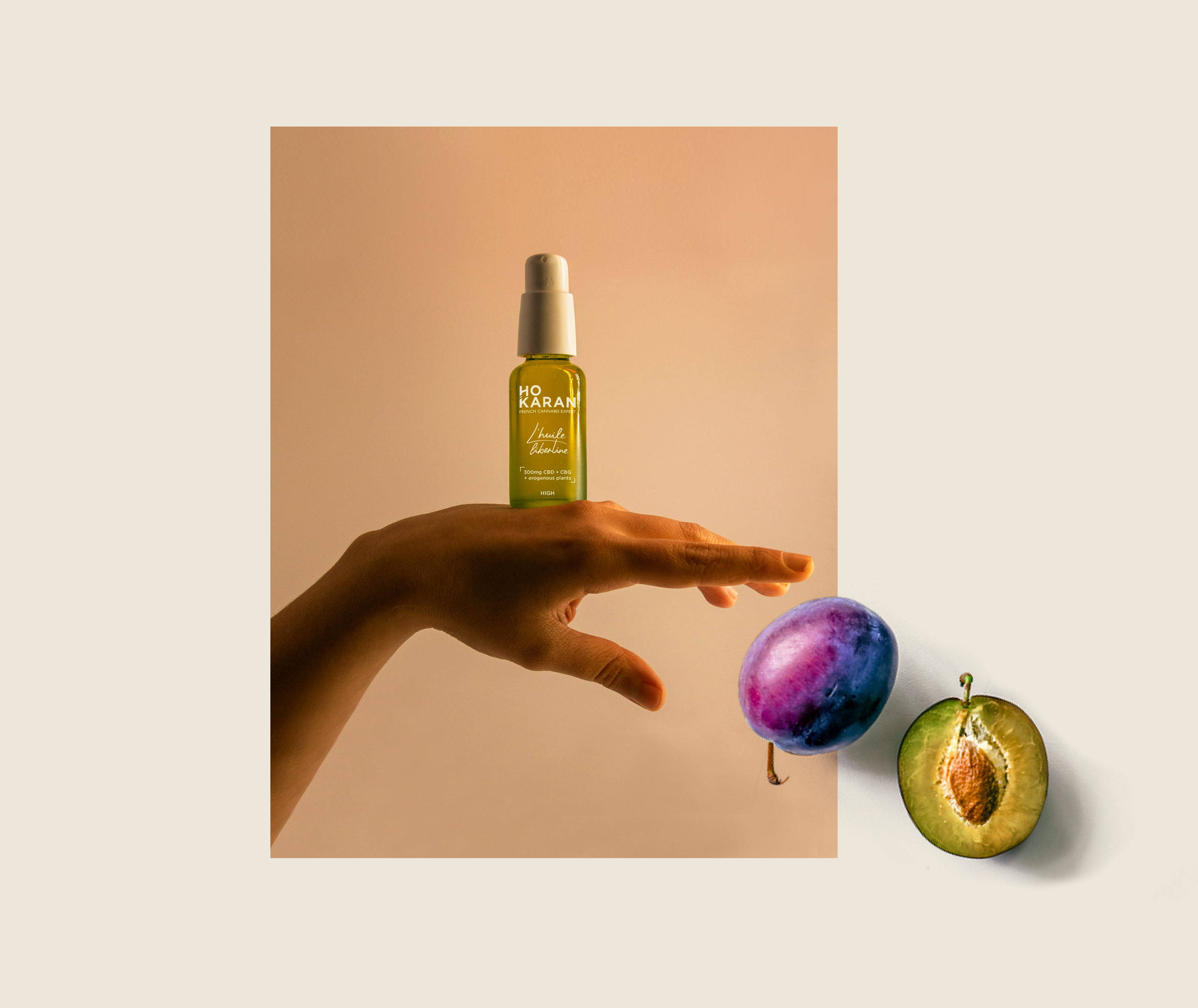 Hazelnut oil *, hemp seed oil *, plum oil *, sunflower oil, cannabidiol (CBD **), cocoa, fig, ginger, ginseng and vitamin E.
* certified organic ingredient / more than 90% of the ingredients of the formula are from organic farming
** broad spectrum CBD extract (89,9% CBD, 4,9% CBG, 5% other active cannabinoids except THC 0%)
The cannabis innovation of this treatment: the CBD broad spectrum

We are offering you for the first time a treatment with CBD broad spectrum. Also called spectrum CBD broad, the broad spectrum corresponds to a complete extraction of all the soluble molecules of hemp except THC.
You will find in Libertine Oil an extract with 89,9% CBD, 4,9% CBG and 5% of other active cannabinoids such as CBC (cannabichromene).
You will also find terpenes and flavonoids. The CBD broad spectrum allows to benefit from the entourage effect, that is to say from the synergy between the different components of hemp which makes it possible to amplify the effects of cannabinoids.