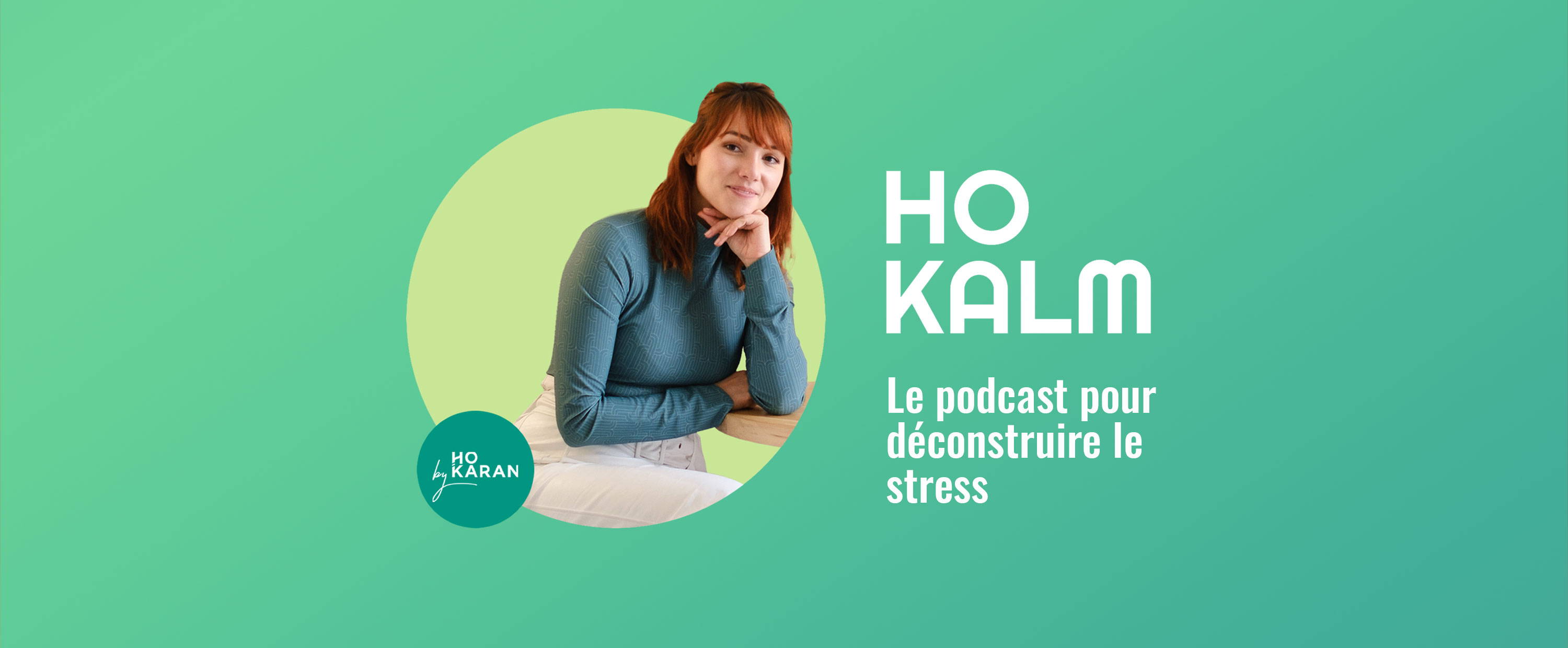 The first podcast to help you cope better with your stress.

One in two people suffer from stress in France*. And you might be one of them. We created this new format because we are convinced of one thing: together we can fight against this ambient stress and live more peaceful, thanks to hemp and CBD in our cares since 2015, of course, but also via advice, techniques and tips from experts and the most stressed !
In HO KALM, every week, Laure, the founder of Ho Karan, goes to meet personalities with inspiring stories: artists, athletes, entrepreneurs, medical and holistic experts… The goal? Offer you the keys, via concrete examples, for better channel your daily stress.
* according to Opinionway
Discover our first episodes


EP01: Irène Olczak, creator of Paulette Magazine and serial entrepreneur.
During the 10 years of Paulette, this hyperactive collapsed. And even though the mind can take the pressure, sometimes the body calls us to order. A vulnerable, generous and very inspiring testimony, around holistic experiences, each one crazier than the next.
EP02: Clement Dumais, parkour enthusiast and member of the Hit The Road collective
You have surely seen him on Ninja Warrior, or via his YouTube channel to 600.000 subscribers. His specialty for 10 years? Extreme sports, and more particularly parkour, therefore climbing street furniture. Clément hangs on cranes, climbs buildings, climbs roofs… He tells us how he channels his stress to achieve all these feats, which of course cannot be repeated at home.
EP03: Camille Azoulai, co-founder of Funky Veggie
You have surely discovered its healthy and gourmet snacks when you do your shopping: the "OUF" spread, the famous vegan-friendly energy balls, or the chickpea-based chips. His idea: to democratize healthy food (for the body and the planet), and to do it with a lot of pleasure. Camille has just lived through a very intense and stressful period: fundraising. She discusses the joys and sorrows of this frenetic period and the daily pressure that a business leader can experience, especially at 27 years old.
EP 04: Marion Seclin - "Getting harassed by thousands of people on the internet"
Actress, screenwriter, content creator… Marion expresses herself in a thousand and one ways. A few years ago, the latter experienced a wave of hatred after posting engaged videos. More than 40.000 messages in 4 months, death threats for 2 years… The one who declared herself "French Champion of cyber-harassment" in her TEDxChampsElyseesWomen, looks back on this episode of her life. Stress, insomnia, anger, support, self-confidence… And the way she transformed this ordeal into a source of creativity.
Learn more about our universe