CANNABIS EXPERTISE IS AT THE HEART OF OUR CARE
A MULTI-PURPOSE PLANT
Used for millennia in Chinese medicine, cannabis is a miraculous plant with its many facets. From root to flower we use all of its parts too well for their therapeutic virtues, than for their properties textile or nutritious.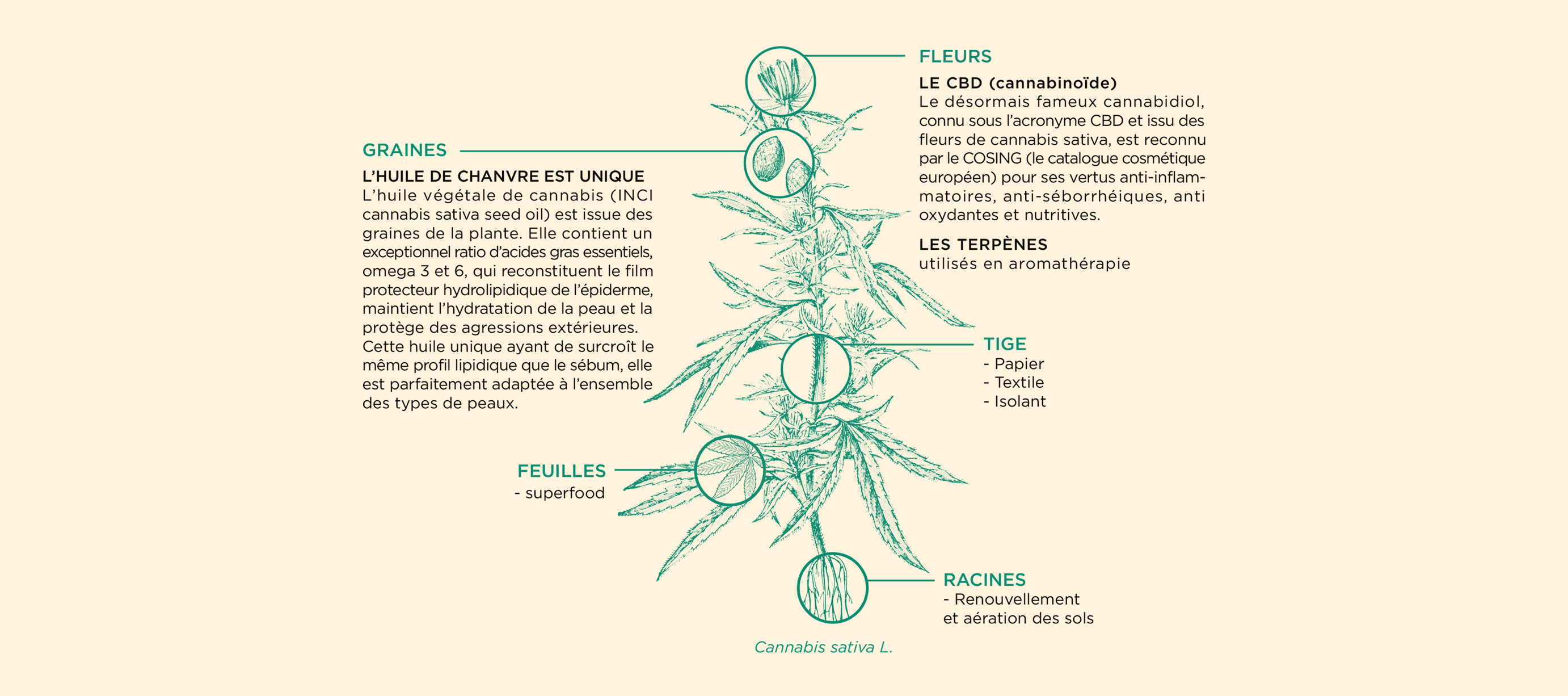 CANNABIS

HO KARAN IS UNIQUE, BETWEEN TRADITION AND INNOVATION
BRETON CANNABIS
Our cannabis is unique because it is Breton, it is a terroir cannabis, which carries all the qualities of this region. It comes from organic farming and biodynamic, and respects the seasons. Our robust and pure hemp is fed sea ​​air.

The preserved soil and the humid climate and temperate Brittany gorges the hemp unique nutritional properties. The seeds are cold pressed throughout of the year to produce fresh oil of exceptional quality that we recognizes by its deep green.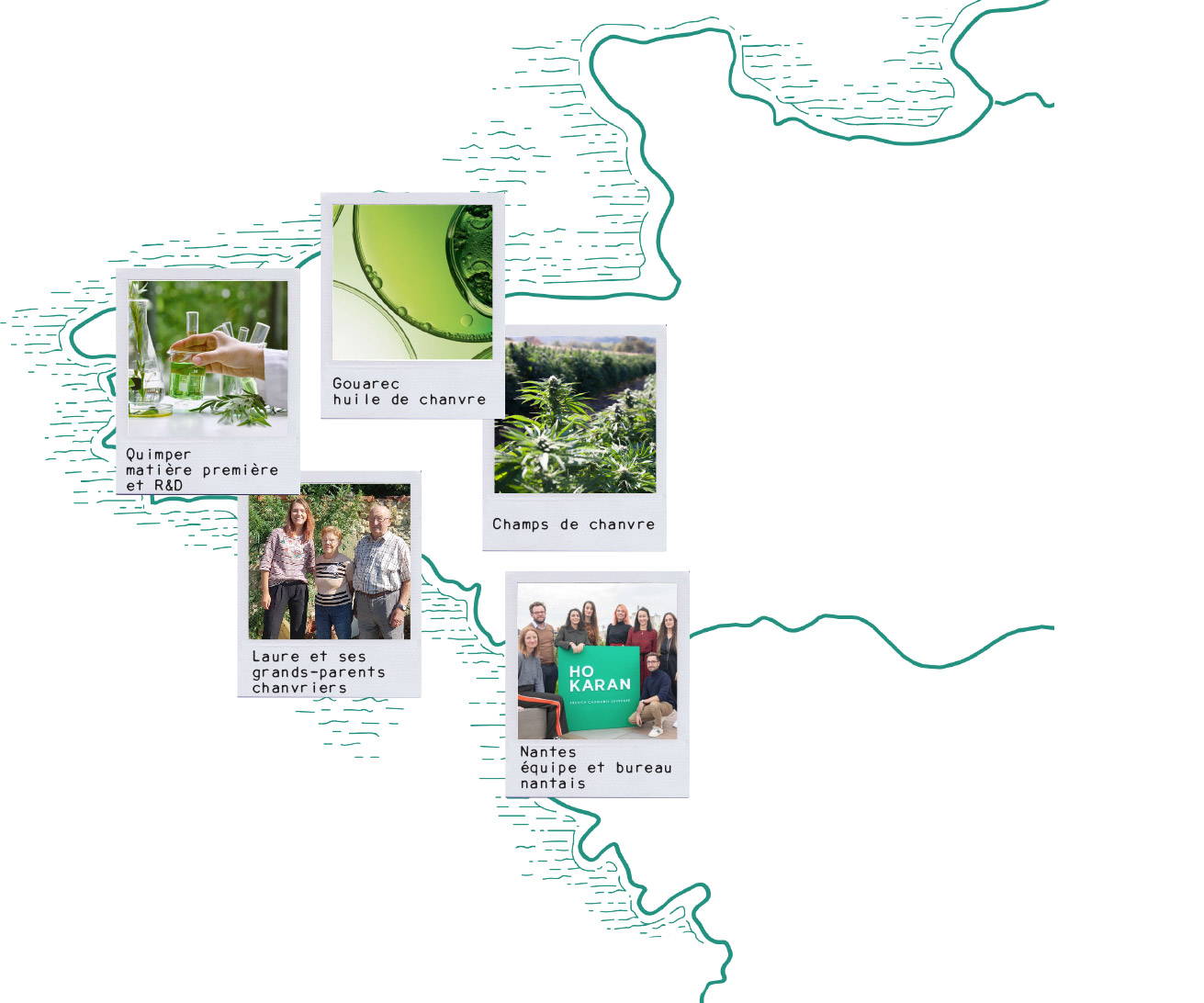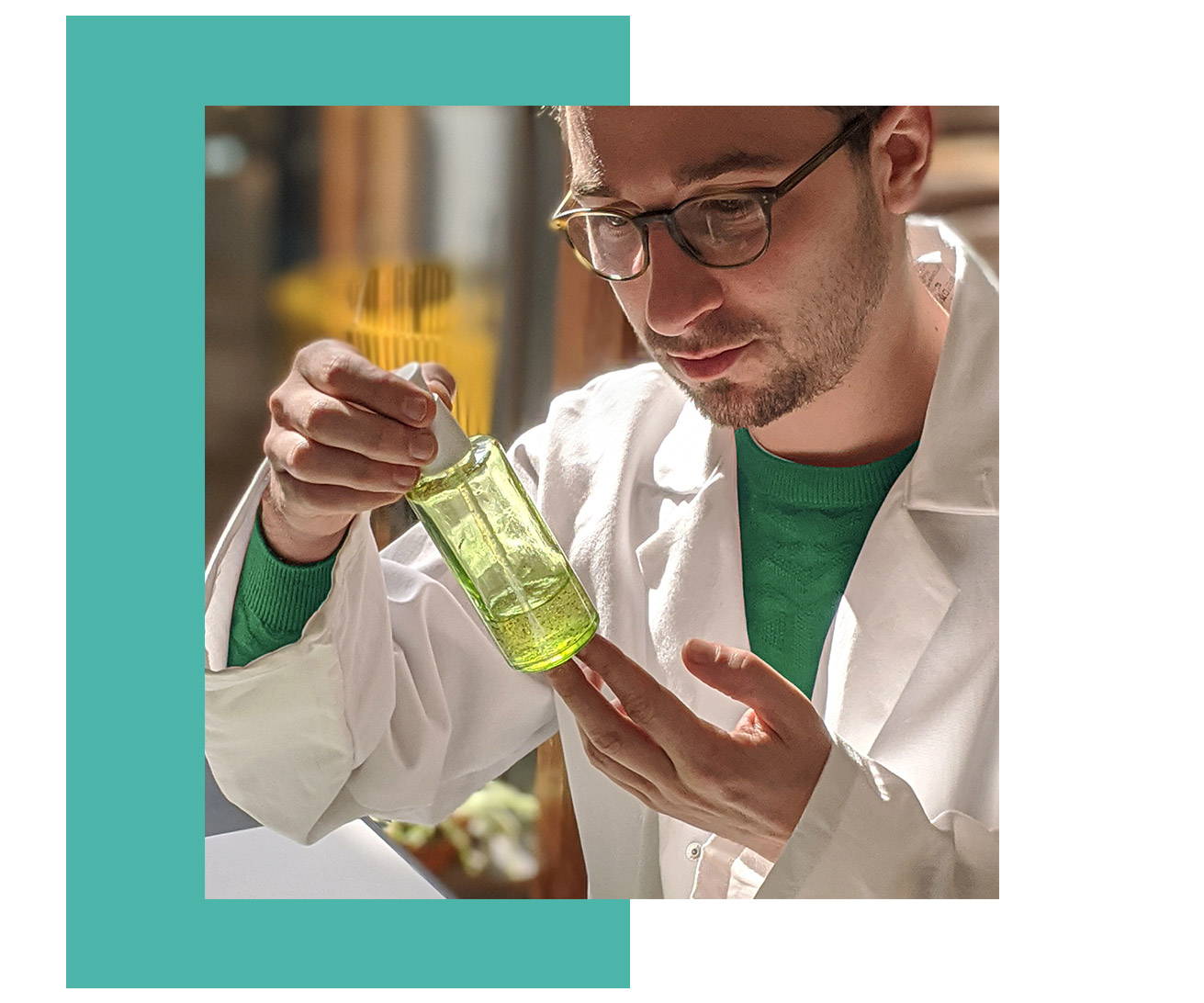 OUR EXPERTISE
HO KARAN research has identified the parts of cannabis most able to treat certain manifestations of stress: terpenes to detoxify the skin, cannaflavins to restore radiance, CBD to regenerate it and vegetable and essential oils to feed her. HO KARAN is the only cannabis brand to go beyond CBD, using the plant from root to flower, from formulation to packaging. HO KARAN is a real cannabis innovation laboratory: infusions, macerates, hemp carton, we explore all the possibilitiesibilities of the plant.
A TEAM OF EXPERTS
To do this, we have surrounded ourselves with a dedicated team of experts: Breton hemp growers, doctor of pharmacy and agronomist, French R&D and production laboratories specializing in phyto-cosmetics.
---
---