Dream Machine by HO KARAN - from €30
We recommend this Antidote based on the results of your diagnosis.
Immerse yourself in the unique and innovative experience of mind massages.
Comfortably installed in the cocooning space of our Dream Rooms, explore your unconscious territories, in a deep state of relaxation, thanks to the innovative technology of the Dream Machine.
This photostimulation technology is available in 4 programs: sleep, anxiety, pain, creativity.
Experience to be enjoyed as a solo, duo or trio.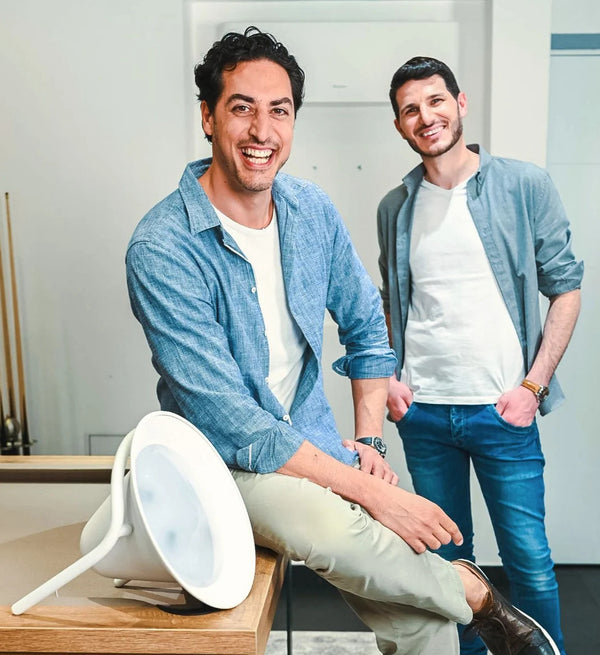 Discover the Dream Machine
null null
Testimonial
14/11/2023
Giulia

France
Incredible experience, to do again and again!
I've never had this type of experience, and I can't wait to do it again. We did it as a duo with my partner and chose the theme "more creativity" and we were not disappointed. You are immersed in an astonishing sensory universe, although your eyes are closed, and helped by the intoxicating music, colors, shapes, and increasingly clear visions appear throughout this new kind of meditation. We emerge both very relaxed and full of energy. Thanks again !
Thank you very much Giulia for your feedback and we are delighted to have immersed you in this unique journey. Looking forward to seeing you again, Clarisse from the HO KARAN team
10/11/2023
Clarisse

France
Powerful and incomparable!
I discovered this experience thanks to HO KARAN. A magnet for testing new well-being practices (breathwork, meditation, self-hypnosis), the Dream Machine is truly a unique and powerful experience in comparison. I really have the feeling of having been in a deep state of consciousness: the 30 minutes passed at breakneck speed and the benefits in terms of calming and regenerating the mind are obvious. In order not to reveal too much and leave the surprise, I will remain a little vague about the course of the experience but what is certain is that all the senses are engaged (sight, hearing in particular). Well done !
29/10/2023
Buckskin

France
Go far away without moving
Great experience! 3 of us tested the Dream Room and are all delighted. We are seated comfortably, with headphones on our ears and we close our eyes... the light impulses take you very far: underwater then interstellar visions for me, poetic reveries for my daughter and journey to the heart of cells for my boyfriend. A little out of phase when you "wake up" but good energy for the rest of the day!