After an episode with Irene Olczak, the founder of Paulette Magazine who recounted the moment when her body said stop after 10 years of entrepreneurship, Laure meets Clément Dumais, YouTuber adept of parkour. In the program ?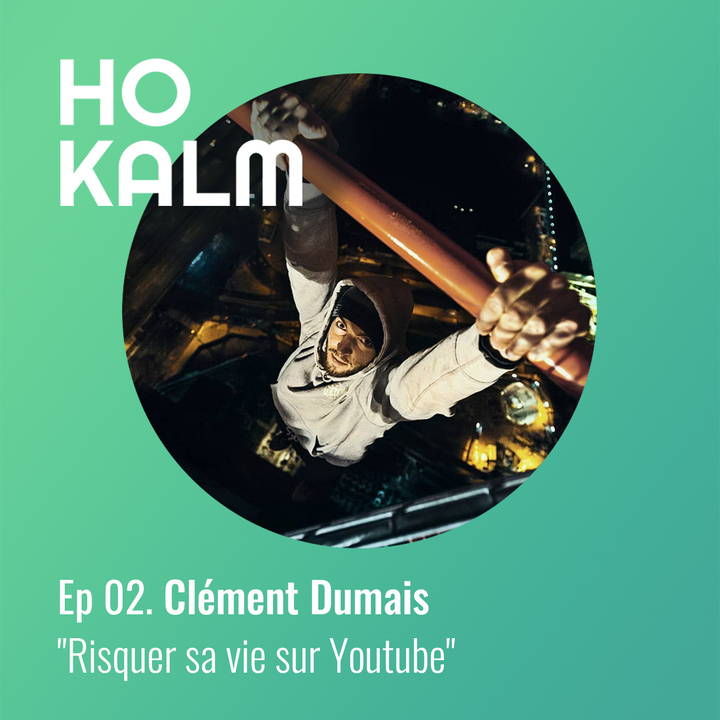 It was one of the best news of May, the launch of our HO KALM podcast, to deconstruct stress. Because one in two people suffers from stress in France (according to Opinionway). And you might be one of them. We created this new format being convinced of one thing: together, we can fight against this ambient stress and live more peaceful. Thanks to CBD (and hemp in our cares since 2015), of course, but also via advice, techniques and tips from experts and the most stressed!
In HO KALM, every week, Laure, the founder of Ho Karan, meets personalities with inspiring stories: artists, athletes, entrepreneurs, medical and holistic experts… The goal? Offer you the keys, via concrete examples, to better channel your daily stress.
After the episode with Irène Olczak, founder of Paulette Magazine and serial entrepreneur, Laure meets Clément Dumais, YouTubeur and parkour enthusiast. You've surely seen him on Ninja Warrior, or via his YouTube channel to 600.000 subscribers. His specialty for 10 years? Extreme sports, and more particularly parkour, therefore climbing street furniture. Clément hangs from cranes, climbs buildings (and even the Eiffel Tower), climbs rooftops… He tells us how he channels his stress to achieve all these feats, which of course cannot be reproduced at home. He tells the reaction of his parents when they announced to them that he wanted to make it his job, his biggest fall (which made him lose the use of his legs for a week), the notion of danger, of food and instinctive meditation, the fear of dying ...
Listen to our podcast on ACast, Spotify, Deezer, and Apple Podcast.
---
Clément's 3 tips to be Ho Kalm:
Extracting yourself from social pressure, and detaching yourself from the gaze of others. be a little selfish, before helping others, help yourself, listen to yourself,
Follow your instincts, and know how to be selfish at times
Open up to others
> See you next week for the next episode of HO KALM!
> To listen to the first episode with Irène Olczak, it's here