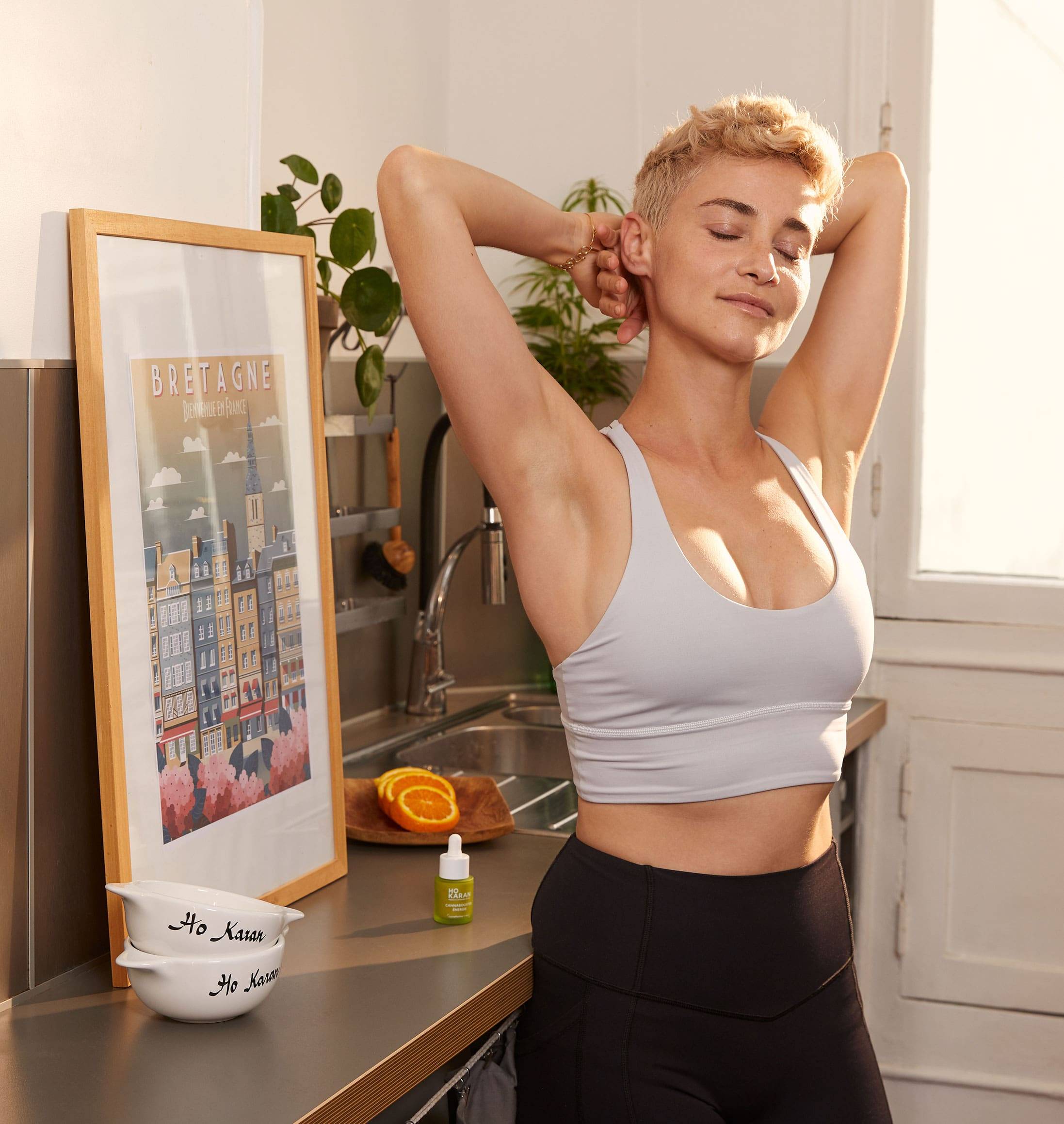 ---
An essential vitamin for your body, vitamin C also has many skin benefits: anti-aging and antioxidant, it helps reveal the radiance of your skin and protect it from aging. Zoom on this ideal beauty ingredient to adopt to naturally illuminate your skin at the start of the school year and energize your complexion.
The role of vitamin C for your skin
Vitamin essential for the proper functioning of your body, vitamin C plays many roles in your body. Found mainly in fruits and vegetables, it naturally strengthens your natural defenses and has many beneficial properties for your skin:
Anti-aging and antioxidant
Ideal for preserving the youthfulness of the skin when it is integrated in cosmetic care, vitamin C has antioxidant benefits recognized. It limits the formation of free radicals responsible foronset of oxidative stress and cell aging.
Vitamin C also naturally promotes collagen production, essential for the formation of connective tissue in the skin and the maintenance of elasticity and suppleness.
Restores radiance and illuminates the complexion
Does your complexion look gray when you return from vacation? Boost the radiance of your skin naturally with vitamin C: by improving blood circulation and reducing the intensity of skin spots, it allows you to benefit from a natural glow shot and protect your skin from external aggressions like pollution, stress or the sun's rays.
What about the stability of vitamin C in beauty treatments?
Pure vitamin C - also called ascorbic acid - is here most concentrated form of vitamin C, but also the most unstable: it is indeed very sensitive to air, light and heat, which makes it a beauty active that is quite difficult to incorporate and stabilize in cosmetic formulations.
To allow you to take advantage of benefits of vitamin C whatever your skin type, we have imagined a vitamin complex combining organic citrus extracts and stabilized vitamin C to brighten and even out your complexion.
Our treatments combine vitamin C and cannaflavins naturally present in cannabis for double efficiency and optimal protection against skin oxidative stress.
READ ALSO: Adapting your summer routine to prevent blemishes at the start of the school year
Boost your skin naturally at the start of the school year with the ENERGIE HO KARAN range
Need a boost to energize your skin after your vacation? Discover our ENERGY range to help you fight against the harmful effects of oxidative stress and bring radiance to your skin!
1. Illuminate the eyes with Morning Miracle eye contour treatment
Wake up your skin and brighten your eyes with theMorning Miracle anti fatigue eye contour ! Enriched with cannaflavins, vitamin C and hemp extract, it protects your skin from oxidative stress while hydrating and nourishing sensitive and dehydrated skin.
From the morning, your eyes are fresher, even after a short night! This treatment also contains a exclusive anti fatigue complex, which naturally reduces puffiness and bluish circles.
2. Boost your skin with Cannabooster Energy serum
Then continue your radiance routine with the Cannaboster Energy serum : ideal for de-stressing the skin, this treatment suitable for all skin types containsexfoliating phytic acid, cannaflavins and an organic citrus complex ultra-vitamin for an instant boost of radiance.
Phytic acid also helps to fight against dark spots, which makes it particularly recommended when returning from vacation!
To perfect your routine, then apply your moisturizer according to the needs of your skin. You are ready and ready to face the day with serenity!
---