A delicious dessert imagined by chef Fanny de Persil et Mimosa for New Year's Eve! A Ppoached pear in aurone syrup, whipped cream and hazelnut milk infused with cbd and cocoa truffles. The recipe to impress your guests, here!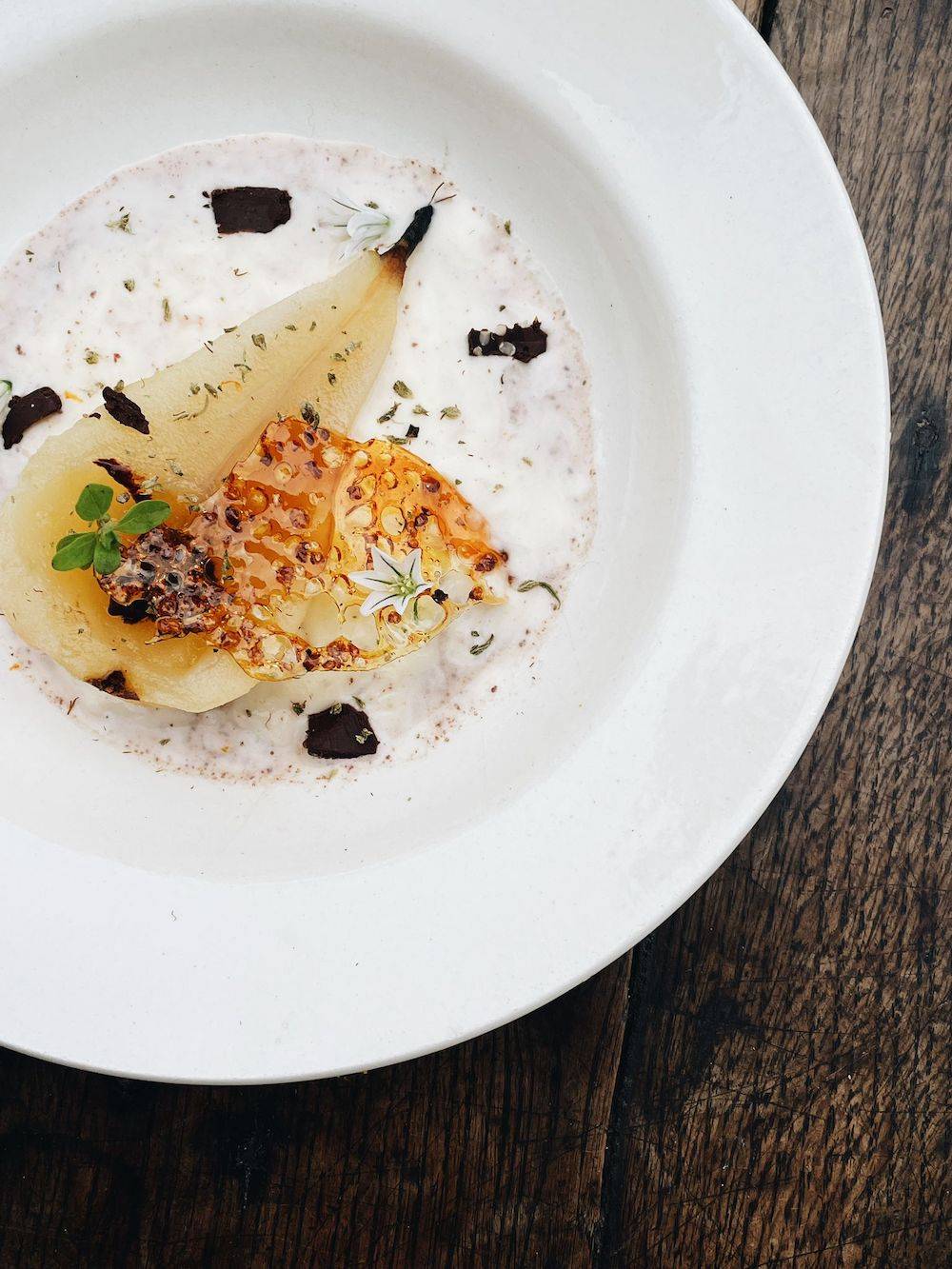 ---
Ingredients, for 8 people
4 pears
Edible flowers
For the syrup:
1 liter of water
4 tablespoons of plant syrup of your choice
For the brittle:
70 grams of sugar
30 grams of sobacha
For the milk:
160 grams of hazelnut milk
2 Raw cocoa and CBD truffles
1 small dried hemp flower or a few leaves of OKLM infusion
A few marjoram leaves
For the whipped cream:
100 grams of cream
2 pinches of sugar
---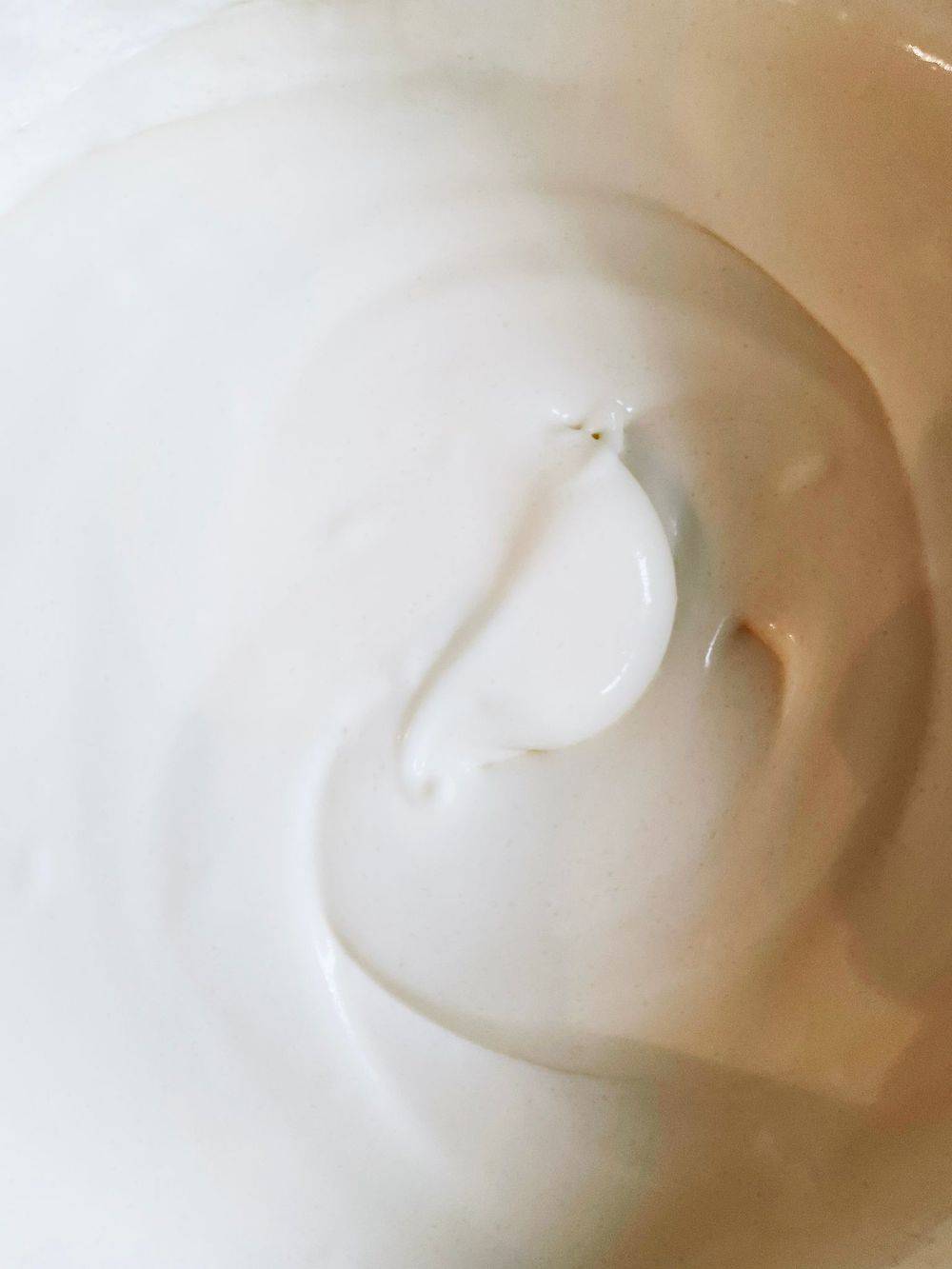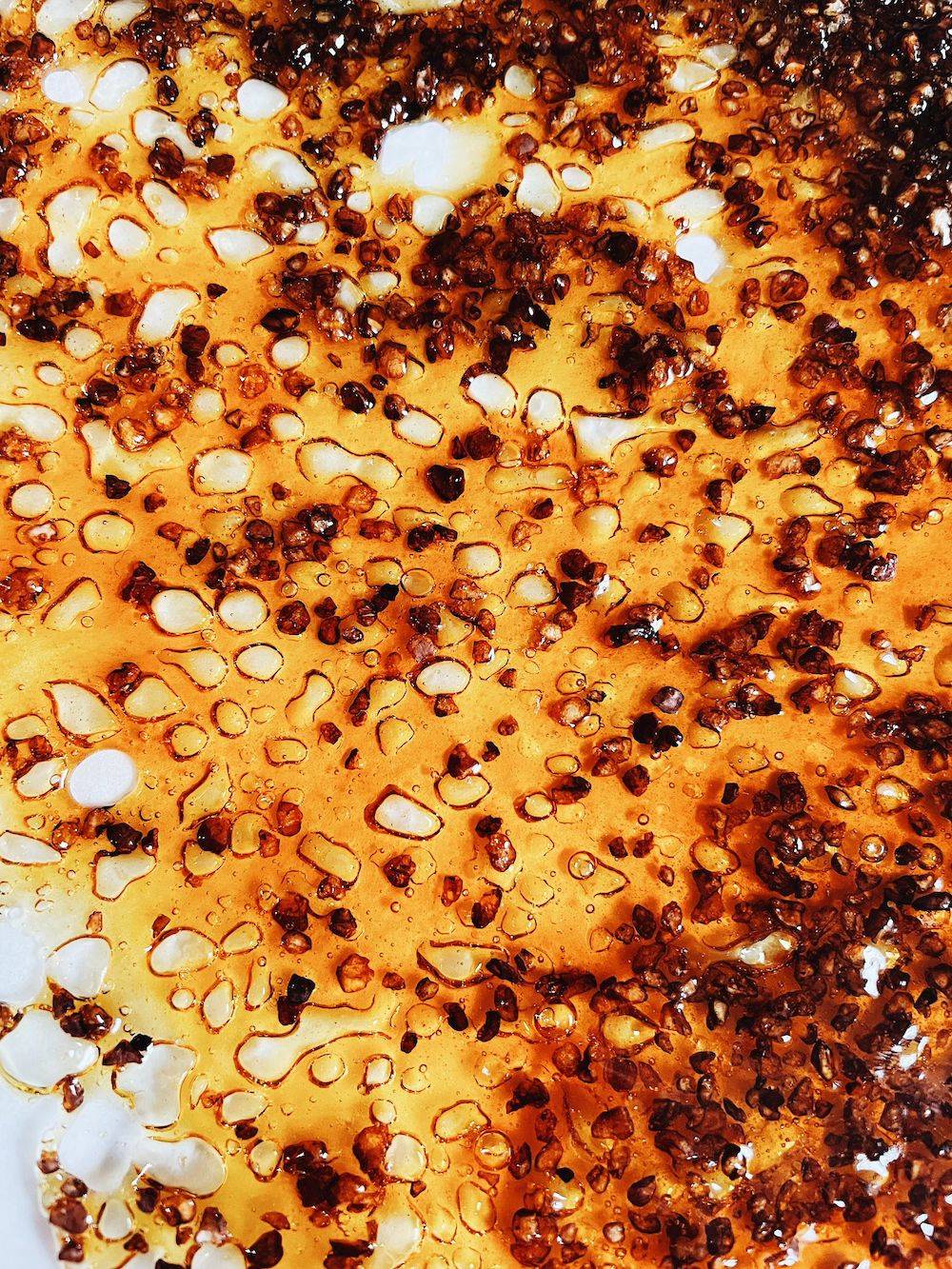 ---
1 / Put the water and the syrup in a pot and poach the peeled pears, emptied and cut in 2 for 20 minutes.
2 / Infuse the hazelnut milk and all the ingredients for 10 minutes over low heat, and stir regularly.
3 / For the brittle: make a dry caramel in a pan, cook the sugar until it is liquid then throw in the sobacha seeds
4 / Once all your ingredients are ready, make the whipped cream.
5 / Finally go to the dressing: at the bottom of a deep plate put the whipped cream, surrounded by the infused milk, then put the pear, a piece of brittle, a few marjoram leaves, pieces of chocolate truffle and crumbs of flowers of CBD, and some whole dried CBD flowers if desired.
---