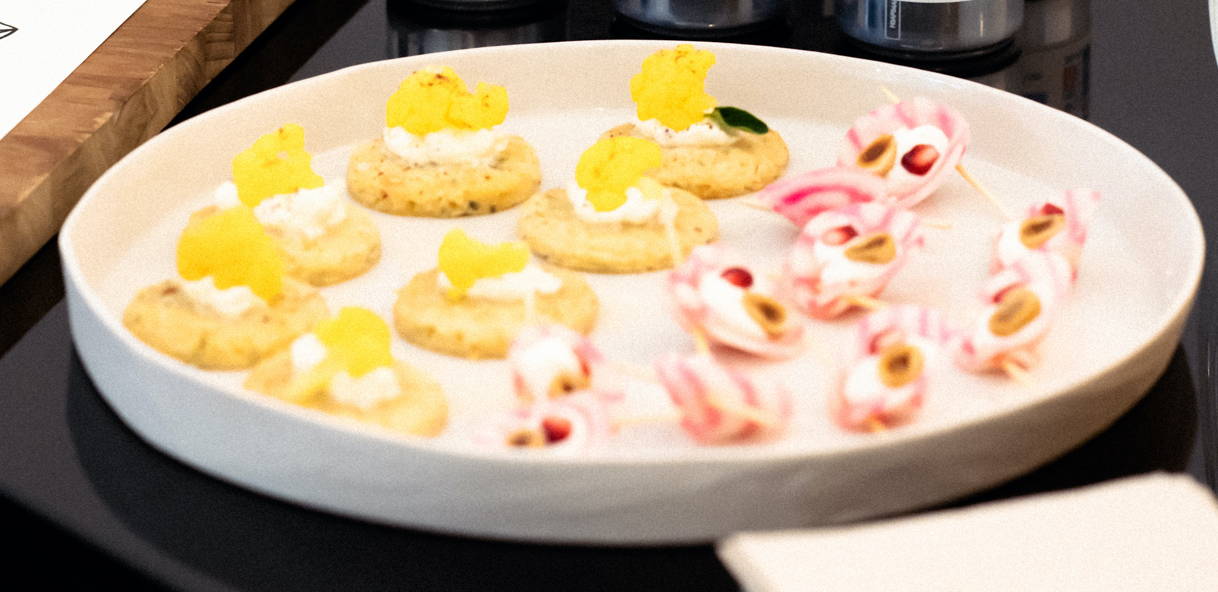 ---
---
---
Hemp is one of the first plants that man was able to domesticate during the Neolithic period. Its origins would be in Asia and India, before having followed man in his numerous migrations around the world. An oil rich in various nutrients and fatty acids is extracted from it. Dark green in color, the oil from hemp has a characteristic odor reminiscent of freshly cut grass. Its taste is typical of the seed and has hints of grass and hazelnut.
On the occasion of the "Skin and Body care week", we collaborated with the great team of girls Chicken Bacon Lettuce and they were kind enough to share some of their recipes with us…
Oregano shortbread with fresh goat cheese and broccoli hemp seeds
For ten or twenty shortbread depending on the size given:
/ 100g of parmesan
/ 2 tablespoons of hemp seeds
/ 75g butter
/ 100g of flour
Mix the 100 gr of flour, 100 gr of Parmesan and the 2 tablespoons of hemp seeds
Gradually add the butter cut into small pieces and knead by hand until you obtain a dough.
Make a dough and let stand for 1 hour in the fridge.
Flour the work surface and using a rolling pin, roll out the dough to 1 or 2 cm thick.
To avoid adding too much flour, you can also spread it between 2 sheets of baking paper.
Bake 10 min at 180 C.
Using a round cookie cutter, cut the shortbread in the still hot dough and let cool well before garnishing.
For the garnish here we chose a bit of fresh lemon goat cheese and a top of just blanched and seasoned broccoli.
They keep very well for a week in an airtight box.
---