Because having beautiful, healthy skin goes through an adapted beauty routine, we invite you to discover one of the essential elements for a radiant complexion on a daily basis: cleansing the skin! Find our tips for optimizing this essential step.
---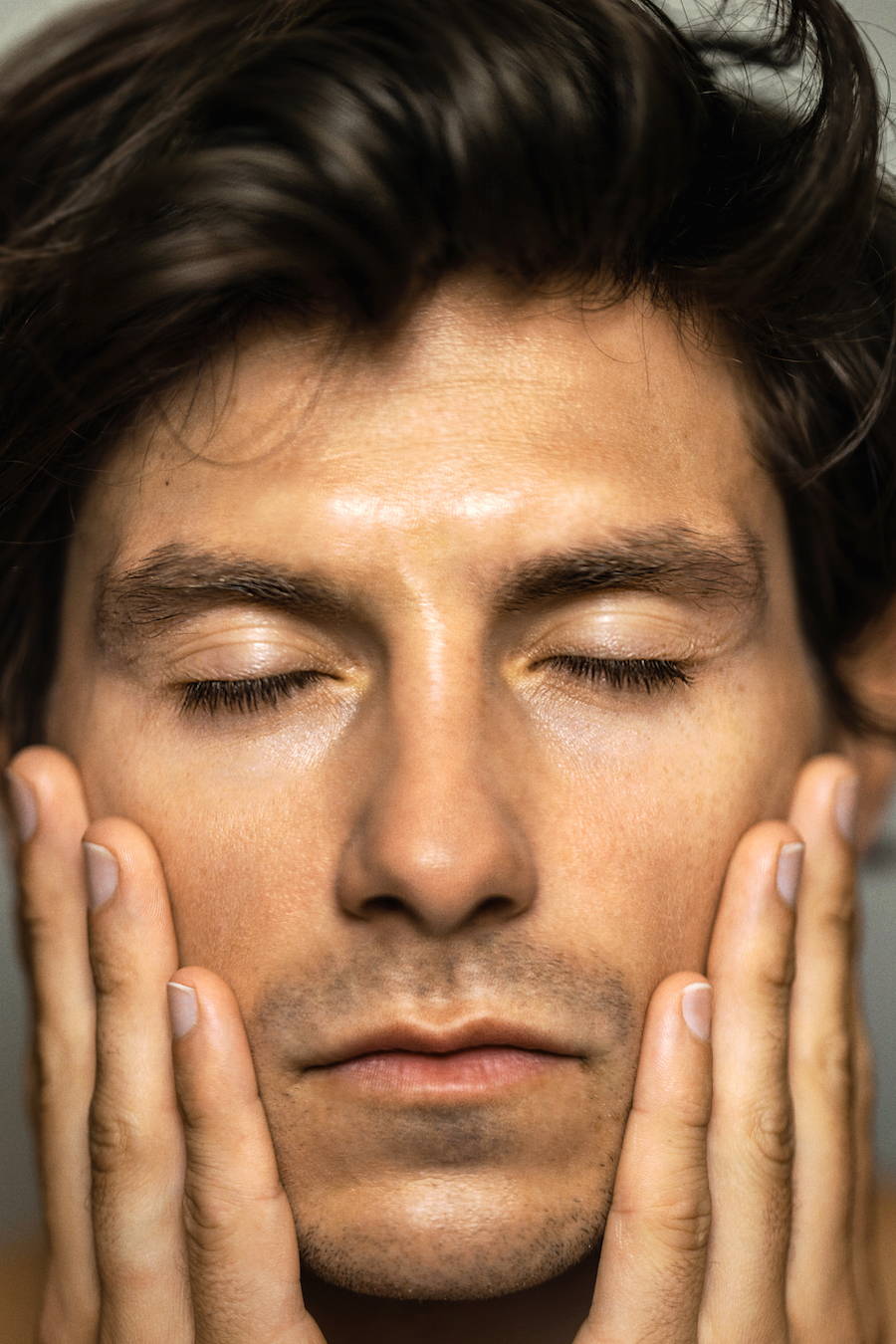 ---
The importance of good skin cleansing
The skin is the first bulwark against external attacks. That of the face is not only the most exposed, but also the most sensitive. It therefore logically requires more care. Even if you do not use makeup, the skin cleansing the evening is essential, because pollution residues and other impurities can accumulate. Cleansing your skin in the morning is just as essential, in order to eliminate sebum and ensure your comfort while protecting it from external aggressions.
The current health context is also conducive to the more frequent appearance of blemishes, in particular blackheads, linked to wearing a mask. This phenomenon even has a name: the masked !
Cleaned well morning and evening using the right products, the skin will be re-oxygenated, purified, clearer and healthier - and according to Laure, the founder of Ho Karan, who has been battling PCOS and hormonal acne for years, healthy skin is sometimes worth more than perfect skin. So why deny it?
---
How to properly clean your face?
To clean your face well, there are certain techniques that work, regardless of your skin type.
1. Go for double cleaning
Also called two-step cleaning. The double cleaning, even triple cleaning is one of the most effective and often overlooked skin cleansing techniques. And one of the most effective solutions for fight acne and regain healthy skin after summer !
First stage : eliminate all fatty substances encrusted on the face at the end of the day (make-up, pollution, excess sebum, etc.) using a cleansing oil suitable for your skin type.
Second step : the so-called "aqueous" phase which consists of deep cleansing the skin thanks to a gel texture, more foamy in a micro-peeling way, to eliminate all residues and regain a real sensation of freshness and cleanliness.
Third step : complete your beauty routine, if necessary, with a moisturizing lotion for toned, plumped, hydrated and protected skin from external aggressions!
---
If the cleansing care must be well chosen, the gestures are just as important to maximize their effectiveness. Therefore, the circular and gentle movements are preferred for a gentle cleaning (and a relaxing time!). If you have combination, oily or blemish-prone skin, we recommend that you lightly emphasize the "T" zone, located on the forehead, nose and chin.
You can also combine accessories such as a konjac sponge or a face brush with your cleaning product. If you have sensitive and reactive skin, you are also advised to dry your face with a soft towel.
---
3. Build your beauty routine and know how to choose the right cleansing treatments
While the external conditions may be the same, not all skin types react in the same way. The reason is that some skin types are oily, combination, others dry, sensitive or even atopic.
Whatever your skin type, favor the natural care, formulated with non-aggressive active ingredients.
There are many popular products for facial care, such asmicellar water. However, if it has become popular, it is no longer the panacea for cleansing care! In question: a effectiveness questioned, coupled with a formulation that is sometimes far from natural which can even attack sensitive skin. Some products also do not require rinsing after use, which can be problematic if the composition contains synthetic ingredients which therefore stay on the skin for a long time.
---
Discover our HO KARAN cleaning trio with hemp oil and CBD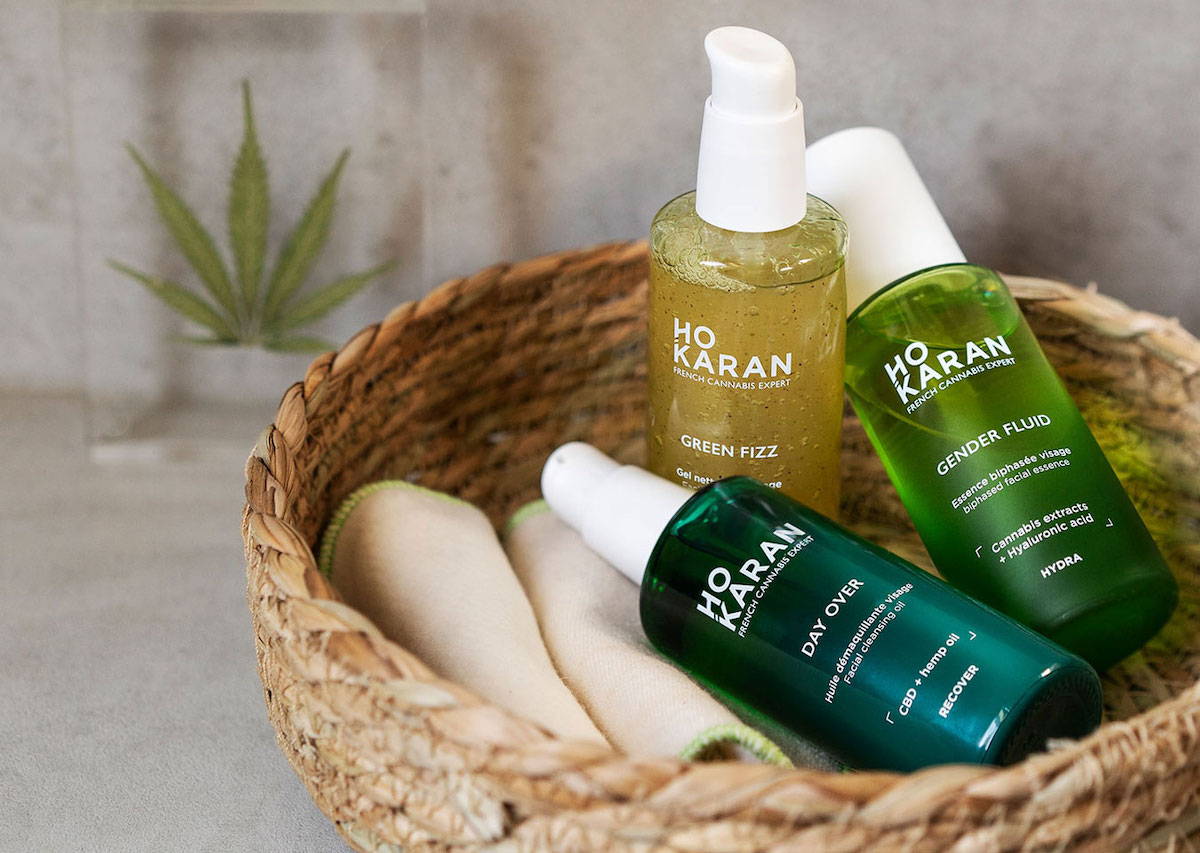 ---
As you know, at HO KARAN, we work day after day to help you keep or regain healthier skin, by offering you cosmetic treatments formulated with natural active ingredients. Among our latest news? the Gender Fluid, le Green Fizz and Day Over, our cleansing trio for clean, purified skin:
Makeup removing oil enriched with CBD, and a blend of three very pure oils:hemp oil, grape seed oil and olive oil, to break down fatty substances and impurities resulting from pollution and make-up - obviously applicable on the lips and eyes! The little bonus: let it sit for a few minutes on the face, like a mask, so that the Antioxidant and nourishing CBD infuses the skin (find out here all the benefits of CBD on the skin). When rinsing, in contact with water, the Day Over turns into a milky fluid! This is the first step for gently cleansed, regenerated and protected skin.
Green Fizz, the face cleansing gel
Formulated with cannaflavins and vitamin C, Green Fizz is THE facial cleanser you need to rid your skin of all impurities after removing make-up. Its airy foam and its refreshing and invigorating scent of mint and lemon make it a pleasant cleansing gel for daily use. The association vitamin C + hemp seeds provides your skin with an ultra-gentle exfoliation, suitable for both combination skin and sensitive skin.
---
---
Gender Fluid, the two-phase face essence
Last step for an optimal cleansing routine: the Gender Fluid ! With its texture half oil, half water, this lotion is ideal for removing the last residues, preparing the skin for subsequent treatments (such as a serum or a day cream) or protecting the skin from external aggressions. Soothing, toning and moisturizing, it contains hyaluronic acid, hydrosol and cannabis oil to boost your skin and protect it effectively and naturally from aggressions.
These three treatments are suitable for all skin types, and are suitable for both men and women. They are also packaged in glass bottles 100% recyclable.