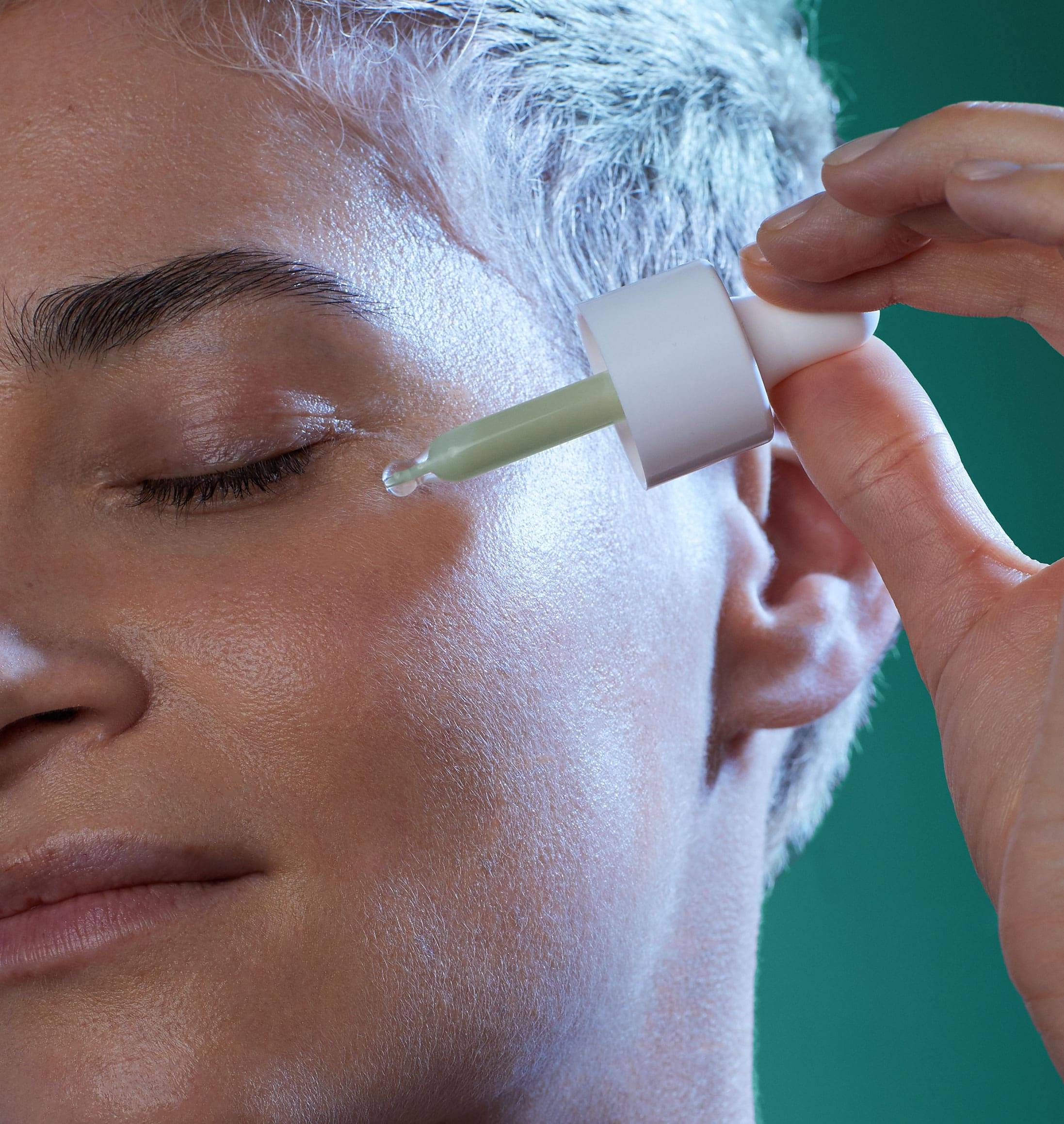 Whether it is oily, dry, acne prone or prone to skin problems like rosacea, our skin has different needs. Find out how the CBD incorporated into your beauty routine can help you naturally have beautiful skin every day and can help provide all the nutrients it needs to be perfectly healthy.
Why can CBD help you have beautiful skin every day?
Your skin is made up of 3 layers : hypodermis, dermis and epidermis. Each layer is made up of different elements, and respond to specific roles.
Limits the appearance of signs of skin aging
Whatever your skin type, this one needs bothhydration and nutrition, just like your hair! Rich in fatty acids, vitamins and nutrients,CBD oil helps provide your skin with all the elements it needs for good health, regardless of your skin type. The antioxidant properties of CBD also help curb the production of free radicals responsible for skin aging. Applied to the skin, CBD is a natural anti-aging active which will reduce fine lines and wrinkles and prevent the signs of aging.
Helps reduce inflammation of the skin
When we talk about skin problems, we often talk about inflammation, since it is the latter that causes the majority of skin disorders such as acne for example. Cytokines - the "messengers" of inflammation - are then manufactured by our immune system when it perceives a danger.
Our body has what is called a "endocannabinoid system", Provided with multiple small biochemical receptors distributed throughout our body. Their modulation makes it possible to control the balance of our skin cells.
Cannabinoids exert their anti-inflammatory properties primarily by reducing the production of cytokines, and by regulating the functionality of skin cells through their action on the endocannabinoid system.
Applied to the face, the CBD in the form of oil therefore allows to act in support to find a beautiful skin, in particular in the event of acne and skin problems such as psoriasis, rosacea or eczema.
Provides daily hydration & nutrition
Le cannabidiol (CBD), is naturally concentrated in the cannabis flower, and does not have psychotropic effects like its cousin tetrahydrocannabinol.
Its oil is a real concentrate of benefits for your skin: anti-inflammatory, antioxidant and balancing, it takes care of all skin types, even the most sensitive. It contains a combination of CBD, vitamins, fatty acids, terpenes, and proteins that help rebalance the skin and provide it with everything it needs on a daily basis.
Detoxifies and soothes the skin
THECBD oil has many properties to take care of all skin types. Moisturizing, nourishing, soothing, it is also purifying, and will be particularly recommended for acne-prone skin.
Applied in daily care, it will act on several levels by helping to detoxify the skin, to regulate the production of sebum but also to de-stress it. Stress is indeed a very common trigger in the appearance of skin problems, just like diet and lifestyle in general.
Discover our CBD-based treatments
Since 2015, we have been developing treatments based on hemp oil (Breton!) and CBD to soothe, nourish and protect all skin types, even atopychic (acne, couperose, eczema).
HO KARAN, "I love you" in Breton, is a brand of treatments and stress-relieving and soothing experiences for the skin, body and mind.
Our products are natural, organic and clinically tested for targeted effectiveness on the various disorders caused by stress: insomnia, anxiety, muscle pain, female cycle disorders, weakened skin (rosacea, eczema) or inflamed skin (acne, redness).