By better controlling your body! Digital tools and daily gestures, here are the keys to taking care of her vulva on a daily basis, and ending, perhaps, with the pains and other inconveniences.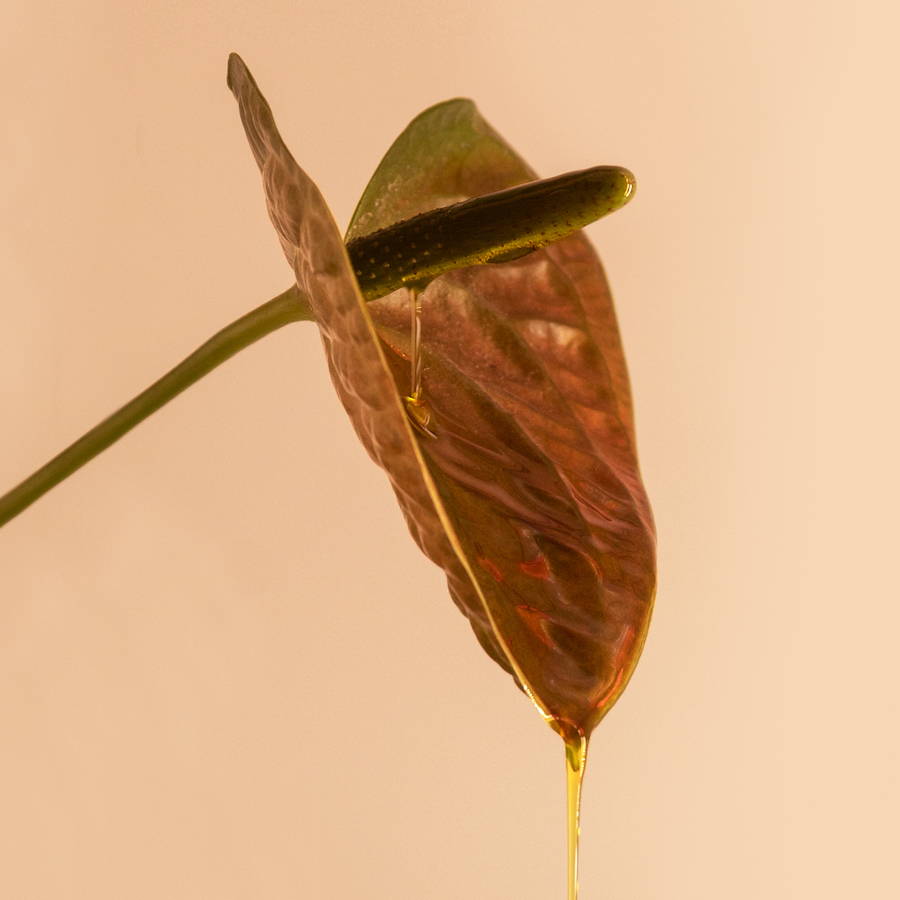 A few days ago, we launched the mini format of Libertine oil, our natural and edible lubricant enriched with CBD broad spectrum. One way for us to make nomadic pleasure accessible to as many people as possible!
Not yet a follower? We explain here why use a lubricant in her privacy can be beneficial, especially for vaginal dryness, premature ejaculation, anal sex, etc.
It may even be the priority, at all ages. In 2017, only one school textbook (SVT, Editions Magnard) represented the clitoris in college! If the taboos concerning the female device, pleasure and sexuality have been lifted in recent years - notably thanks to voices on social networks like that of Camille Aumont Carnel from @jemenbatsleclito (to listen in our podcast HO KALM), thanks to journalist Dora Moutot @tasjoui, or researchers like Odile Fillot (see her TEDx on Youtube) which fights against the omerta on the clitoris - it is still difficult to analyze its pains, to understand them and sometimes to explain them to health professionals in order to treat them well. Vaginismus, vulvodynia, vestibulodynia, pudental neuralgia, lichen sclerosus, vulvar herpes, interstitial or recurrent cystitis, repeated mycosis… Do you have control?
The essential tool to see more clearly is vulvae, the first application dedicated to vulva health and vulvar pain. The idea? Like an online health book, it allows you to regularly monitor your feelings (discomfort, discomfort, pain) and to collect information on your daily habits, sexuality and treatment path. A clever way to better understand your body and all that can cause intimate pain, the possibility of being able to explain it, objectively, to health professionals, and finally regain power over your body and sexuality. Recently, Vulvae launched a support program "Massage, exercises and dilators" developed with a midwife, a physiotherapist, a sophrologist and a psychologist. A guide filled with wellness tips, exercises, video tutorials and personalized individual support. What to acquire all the keys to finally know your body well and find the solutions adapted to its problems.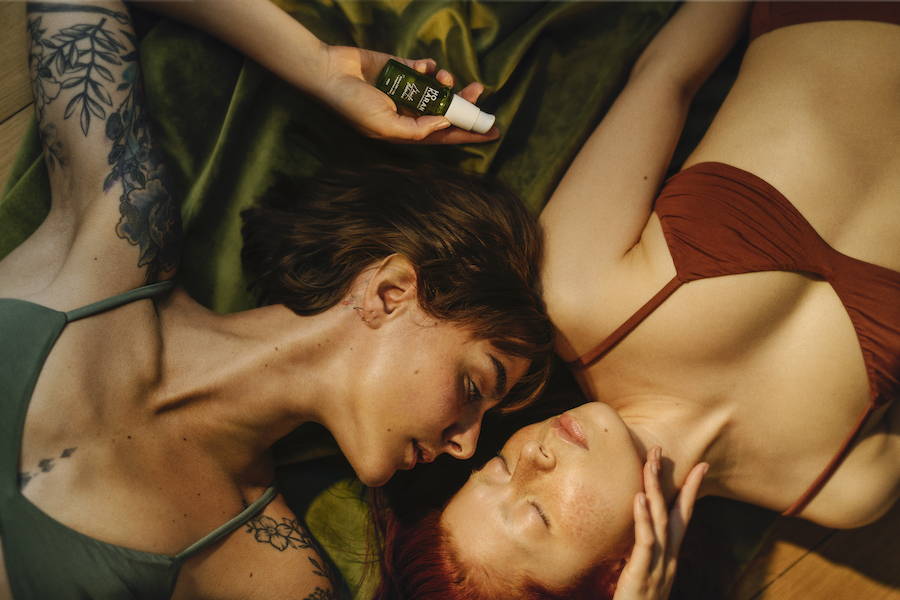 To vulvae, the first gesture to add to your habits is vulva massage - and all the areas nearby: pubis, thigh / pubic junctions, upper thighs, lower abdomen, etc. We are not talking about masturbation here - stimulation with the aim of obtaining pleasure (although it can also be an interesting habit to integrate ...) - but many massages of the vulva and surroundings, with a relaxing, soothing and relaxing aim. It's a bit like massaging the back of your neck when it's a little stiff, or your calves after walking for a long time. It relieves, it feels good, and we can do it regularly to reconnect with more pleasant sensations in the area.
Of course, you have to go smoothly and all the time using an oil or product to lubricate the area and not irritate it with our movements. We opt for a natural oil likeLibertine Oil, with relaxing properties and a non-sticky texture. And you can massage with the pads of your fingers, making very gentle circular movements, or massage in the direction of the tissues, from top to bottom. When an area is painful, you can just land on it without pressing - light pressure can improve sensations.
Bonus: massaging also allows you to take the time to learn about your anatomy, to reconnect with yourself and your vulva. It is important to know yourself in order to be able to identify precisely where it hurts, and not to be afraid or be repelled by your own vulva. Massage is a wonderful tool to take care of it and re-appropriate it, in a world that too often encourages us to disconnect from it. Then, it also makes it possible to rediscover pleasant sensations - and to reintroduce little by little pleasure, directly associated with our intimate zone!