In this new episode of the HO KALM podcast, Laure welcomes Géraldine Dormoy, journalist, Instagram coach, author and one of the first to launch her fashion blog in 2005. Géraldine discusses her breast cancer, and especially the way in which she has changed his life after. For a daily (re) centered on the essential and no stress.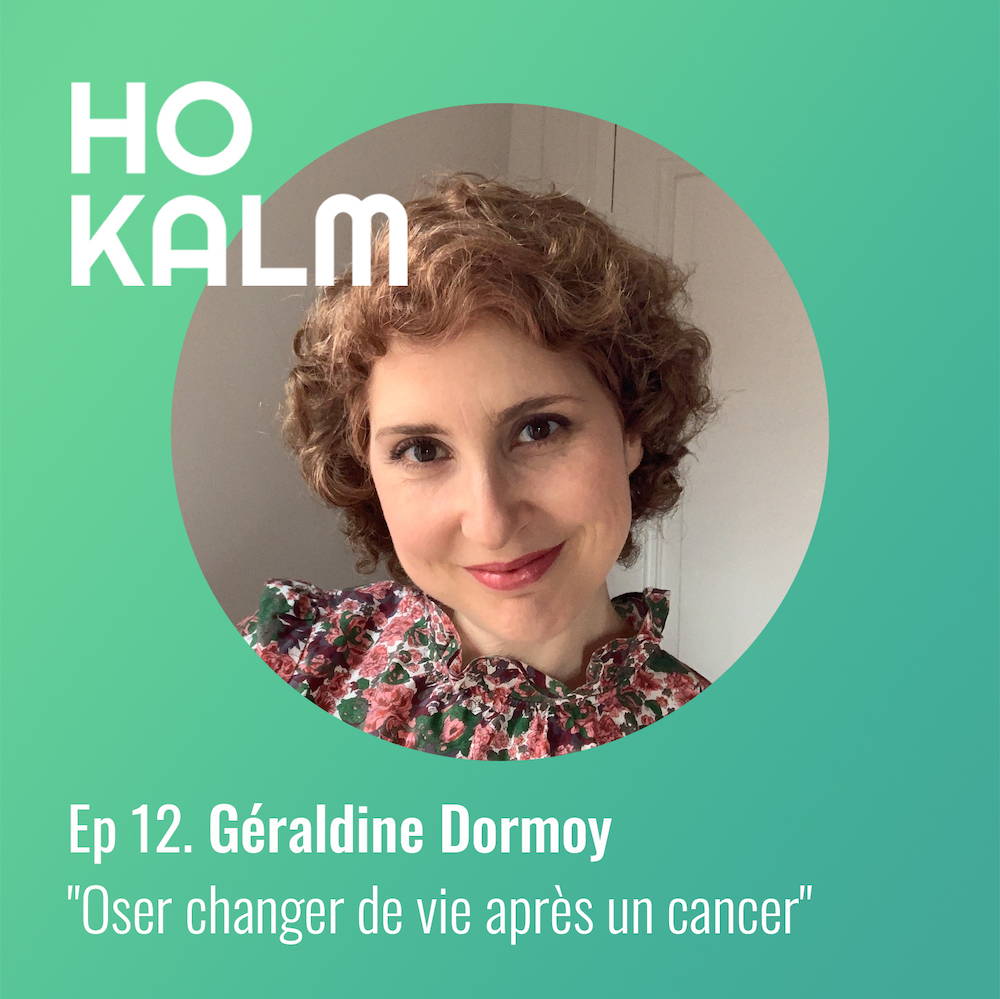 Episode 13: Geraldine Dormoy - "Dare to change your life after cancer"
After Cathy Closier, the founder of Season Paris, Camille Aumont Carnel @jemenbatsleclito et Kevin Le Goff of Coast Barn and Swenson, Laure receives Geraldine Dormoy.
Journalist for a very long time at L'Express, she is also one of the first in the French landscape to have launched her blog in 2005, "Café Mode".
4 years ago, she discovered breast cancer during a mammogram, a transformative ordeal that she recounts in her book, "Un Cancer pas si grave", which forces her to refocus on the essential and to review all their lifestyle habits. She started out as a free-lance and since the Covid, triggered other profound changes: a journalist's hat and Instagram coach, a move to the south of France ... In this episode, Geraldine describes the first hour: a unique moment during the day, between 5 and 6 o'clock in the morning, when she finally takes the time thanks to journaling, meditation, running, kundalini yoga .. We talk about confidence and self-esteem, its relationship to social networks, his years of psychotherapy, eating disorders, .. And especially how to finally let go, and just do the best you can.
---
New : Discover DAY-OVER, our first CBD makeup remover and find all our tips for clean your face well and regain healthy skin in the fall. And the surprise of the week is the release of our Libertine Oil (our natural and edible lubricant enriched with CBD) mini version, to make fun even more accessible to everyone;)