Decreased libido, sexual disorders, search for fulfilling sexuality… To stimulate one's desire or (re)find pleasure, using natural aphrodisiacs can be one of the solutions. But how do they work and what benefits do they provide for our sexual health?
---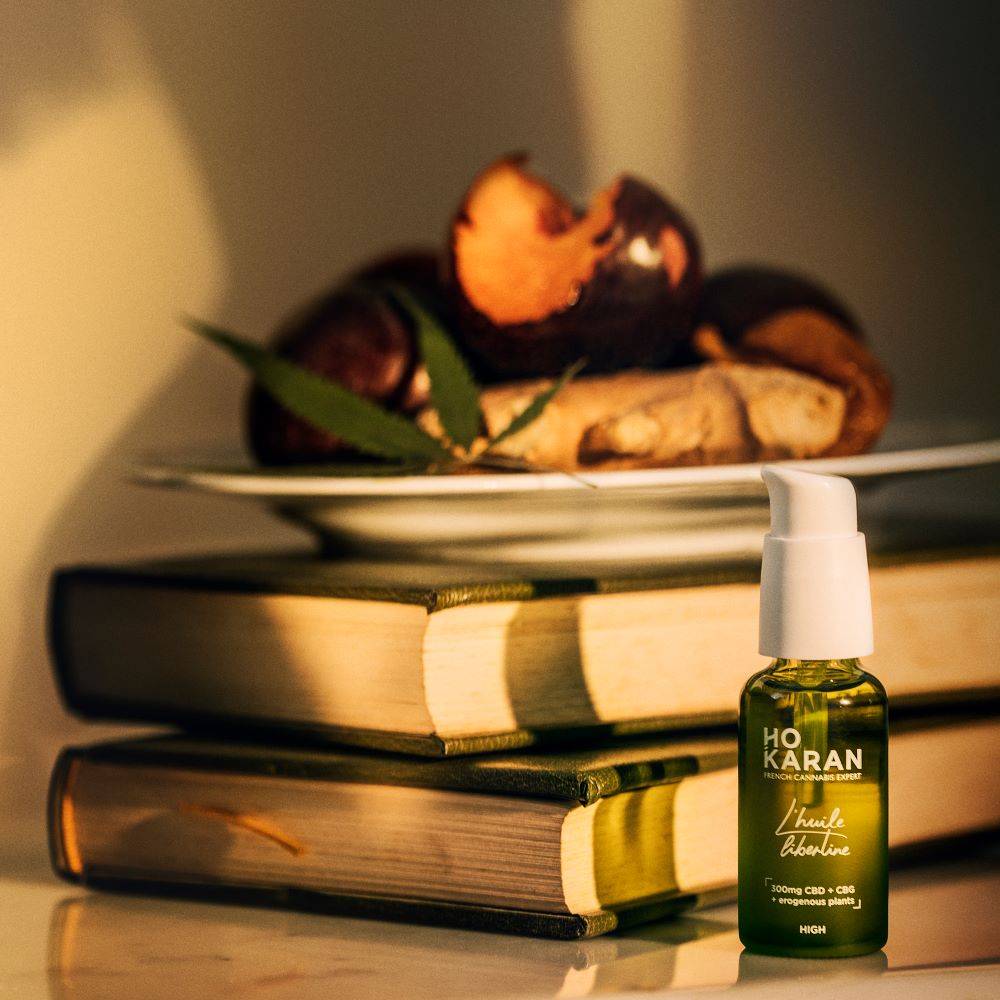 ---
What is a natural aphrodisiac?
The term "aphrodisiac" appeared in the 18th century and comes to us from Greek mythology, by the goddess of love Aphrodite. It designates a natural substance (of plant or animal origin) capable of stimulating our libido and increasing our sexual performance. It could be plants, spices or animal horns suggestive shapes for example.
According to Dr Gilbert Bou Jaoudé, a sexologist, he is "difficult to pronounce scientifically on aphrodisiacs and natural products, because we have very few studies that have been made on it. And for good reason, there are obstacles to these studies". Indeed, the difficulties lie in the variable quality of the cultures of so-called aphrodisiac plants (chemical composition which differs), the choice of molecules to be isolated, and the dosage adapted to be effective. However, in addition to prescription drug treatments, some alternatives in herbal medicine can help. Indeed, aphrodisiac benefits have been recognized in certain plants after several studies that we explain to you below!
What about the placebo effect?
For some, the term "aphrodisiac" would be based originally based on beliefs: sIf we are convinced that such a product will be good for us, it will already have a positive action. Acting on the psychological and physiological aspects, theplacebo efficacy is observed around 15 to 30%, or even beyond depending on the study objectives. If eating chocolate is a natural stress reliever for you, there is a good chance that you will be more relaxed, and therefore more committed to sexual pleasure. Anything that stimulates your endorphin production (the pleasure hormone) will benefit your body and mind. The best aphrodisiac depends on your own sensitivity, what will stimulate it, because the notion of pleasure is very variable from one person to another.
---
Some examples of natural aphrodisiacs
With scientifically proven results, but some reservations about the benefits provided:
Le fresh onion juice is effective as a sexual stimulant, but you should drink 1L to 1,5L, 30 minutes to 1 hour before intercourse. Not very practical!
La watermelon also has aphrodisiac effects, if consumed 2 per day.
La yohimbine, tree bark extract, acts on the alpha receptors (controlling physiological processes at the cellular level) of our body, increases blood pressure and therefore allows congestion in the genitals. It offers more sensations, facilitates erection and stimulates the clitoris, but it is only available on medical prescription because of its side effects (pressure surge, increased heart rate, tremors, dizziness).
An outline of clinical studies, with good avenues to explore, for example:
Le thistle, better known in the sports world for boosting testosterone and boosting sports performance, has an effect similar to the luteinizing hormone present in the body. It is she who gives the order to the ovaries and testicles to secrete more sex hormones. This plant generally helps boost libido and sexual functions.
Le cacao, which boosts the creation of dopamine (the pleasure hormone) and promotes blood circulation. If you like chocolate, opt for raw and very concentrated cocoa (to maintain all its benefits), as in our truffes with CBD developed with Carrés Sauvages!
La fig boosts libido and reduces erectile dysfunction thanks to its concentration of amino acids
Rich in magnesium (excellent for relieving stress), the Ginger, it would boost fertility and in particular the production of spermatozoa. It also improves blood circulation and has vasodilating properties (like CBG, both included in Libertine Oil), thanks to an active ingredient contained in the rhizome, gingerol.
La Damiana plays a regulatory role on several glands, including the sex glands. It acts as a general tonic, and increases the libido.
La maca, root native to Peru, with nutritional and medicinal properties, also offers aphrodisiac effects.
Le ginseng (like cocoa and fig in the formulation of Libertine Oil) and ginkgo biloba may help erectile dysfunction and improve sexual arousal.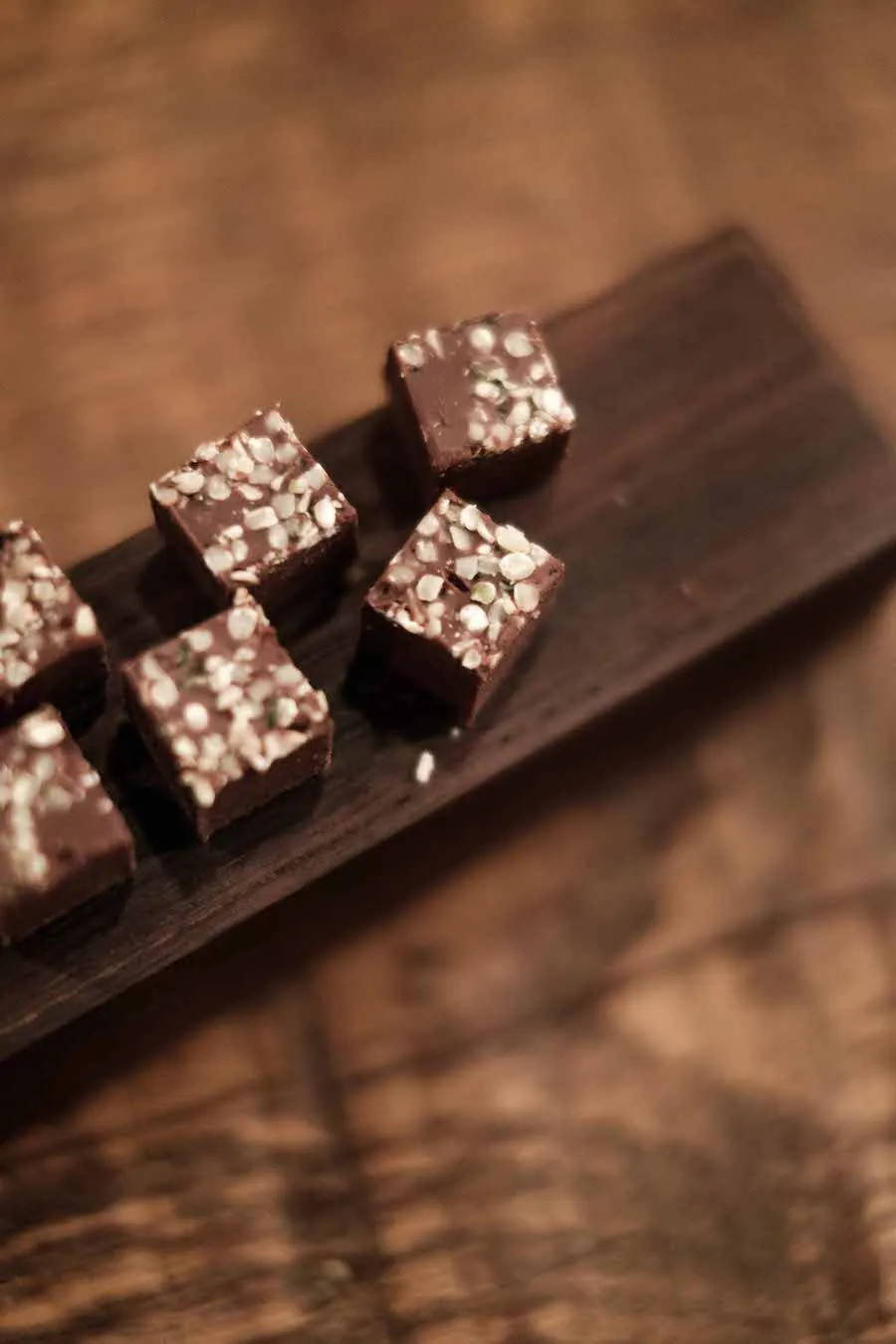 When to use a sexual stimulant?
Sexual disorders, temporary or established
Vaginismus (prolonged reflex contraction of the pelvic muscles surrounding the entrance to the vagina), premature ejaculation, erectile dysfunction (erection failure), loss of libido, menopause-related disorders… The cult of performance in our current society and the importance given to the eyes of others can put a intense pressure and have a negative impact on our well-being. In particular, the area of ​​sexuality is no exception. Also, certain factors such as menstrual cycles, chronic illnesses, stress and anxiety can accentuate this drop in speed (as explained Marie De Quidt, sexologist in one of the episodes of our HO KALM podcast). The use of natural aphrodisiacs can be a tentative solution, as well as going consult a sex therapist.
The desire to spice up your daily life
Beyond a current desire of a more fulfilling sexuality, the desire for change can also be felt. Break the routine, need for renewal… natural aphrodisiacs bring their share of curiosity and fantasy, which encourages you to try the experiment. The (re)discovery of one's sensations from another angle and the learning of sexuality is personalized. For example, some sex accounts (Jouissance Club, Orgasme and Moi…) offer us a non-exhaustive range of possibilities in a fun and uninhibited way, so that everyone can find their account.
---
The effectiveness of natural aphrodisiacs closely linked to our emotional sphere
All right know your body, experimenting with confidence, it can be learned. And this is what allows free your mind, to be able to enjoy the moment while having fun. It is then that we can make ourselves want to want, and that the chemistry operates in our brain. One happiness hormone cocktail (dopamine, oxytocin, serotonin, endorphin) as a natural aphrodisiac!
With benefits anti-stress and anti-pain, CBD can also help. In particular, thanks to the entourage effect of substances from the hemp plant. the CBD extracted in broad spectrum (broad spectrum), that is to say with other molecules (terpenes, other cannabinoids such as CBG and CBN), benefits from a synergistic action with the latter. Under these conditions, CBD naturally acts more effectively. Knowing that we have cannabinoid receptors in our reproductive organs, CBD can help indulge us in more intense sensations. More lightness = more fun !
Our sense of smell, our taste, our sensation of touch, our developed hearing and our appreciation of vision also give important information to our brain and our body reacts to it. Are you particularly sensitive to a smell, a caress, a music... (read the power of smells on our emotions)? It might feel like an aphrodisiac to you. So, establish a wellness ritual might be a good idea for stimulate your pleasure. A sensual shower, an outfit in which you feel desirable, or the use of a lubricant. For example, our Libertine Oil is edible and can fit into a carnal game. Rich in vegetable oils, CBD and aphrodisiac plants (fig, ginseng, ginger, cocoa), it allows a comfortable glide, coupled with intense excitement, while leaving a soothed intimate area. According to our gynecological clinical study carried out on 21 women, 100% affirm that it is effective. Among the most frequent feedback: its smell is pleasant, the lubrication lasts several minutes, and it facilitates the rise of pleasure.
100% natural intimate massage oil enriched with CBD that brings pleasure and comfort to your most sensual, solitary or shared moments.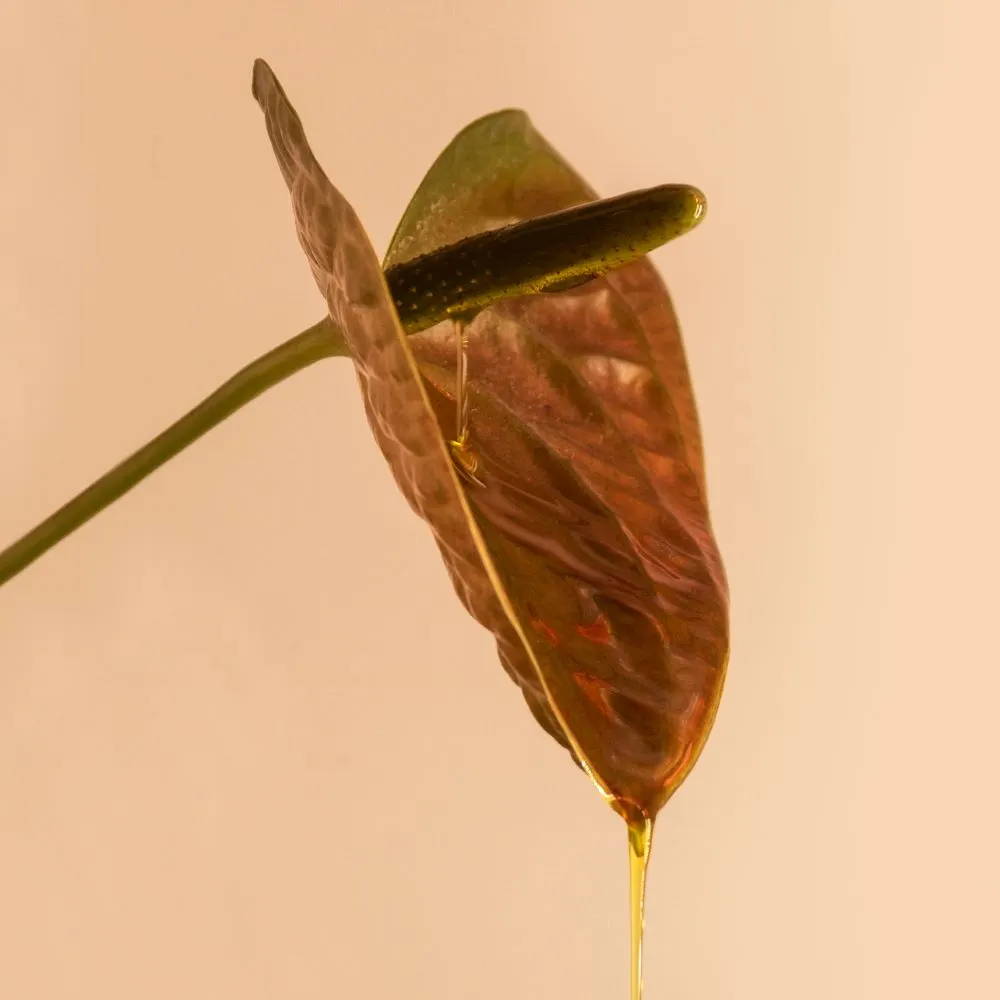 As the belief and scientific studies on the subject indicate, natural aphrodisiacs offer real benefits on our sexual health. Whether you feel sluggish, want something new, or need to reconnect with your feelings... Be listening to your emotions and you will certainly find those that suit you better than anyone!
---
---