Le CBD (or cannabidiol) has multiple benefits, in particular on our daily comfort and well-being. If we does not recommend CBD for children, il perfect for seniors. True anti-stress and anti-pain ally, it accompanies the health of the elderly to improve their quality of life and reduce their specific ailments. Sleep disorders, chronic pain… We tell you more about the benefits of CBD and its uses in the elderly (who testify below).
---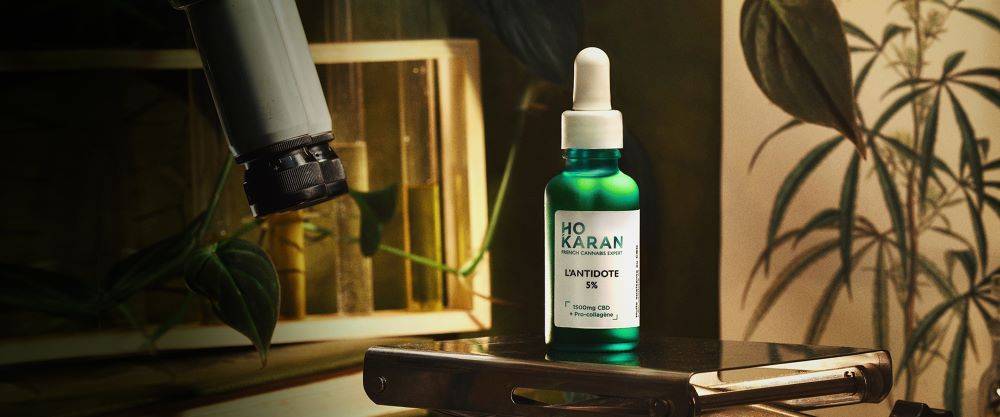 ---
The benefits of CBD: for all ages
Derived from hemp flower, CBD is a molecule that acts on our endocannabinoid system and helps stabilize the major functions of the human body. CBD can be a great help for keep your body in good working order : metabolism, immunity, sleep, appetite, energy… It is an excellent regulator, which has anti-inflammatory, analgesic, neuroprotective, and anxiolytic properties. And it doesn't matter gender, weight or age! As such, it is increasingly widely used in the elderly, especially for relieve different symptoms specific to this slice of life.
To take the plunge, Chantal, 79, reassures you: "I started taking CBD on the advice of my granddaughter. I must admit that at first I was reluctant, but I inquired right to left and I understood that it was not dangerous and that it could do me a lot of good!"
Reduce the ailments of seniors thanks to CBD
Osteoarthritis affects nearly 10 million people in France, 65% of whom are over 65 years old. Characterized by inflammation of the joints, it causes pain and limitation in movement. Several studies published by the National Library of Medicinee showed the combined immunosuppressive and anti-inflammatory actions of CBD. He is given a powerful anti-arthritic effect with a attenuation of inflammation and pain drop, without side effects*. The analgesic properties CBD can also relieve other pain in seniors related to diseases such as osteoporosis, fibromyalgia, back pain...
Fun fact, many celebrities love CBD: Morgan Freeman (American actor, director, and producer), 85, has been using it for relief since suffering from fibromyalgia. As for Whoopi Goldberg (American actress and host), 66, she positions herself as a fervent defender and consumer of CBD, which she uses to fight against her chronic pain and stress.
Anxiety, depression, insomnia
Who says pain and anxiety, says troubled sleep for our elders. In promoting relaxation and calming, CBD acts not only on muscle relaxation but also on reduction of stress. It's a virtuous circle for better quality sleep and less overall worry. Encouraging for seniors, several clinical studies* "strongly support the potential of CBD as a treatment for anxiety disorders".
Martine, 65, takes CBD orally to reduce her generalized anxiety: "CBD oil helps me take a step back from the situation and live it more calmly on a daily basis; I think less at bedtime so I manage to fall asleep faster."
Chantal also uses CBD to fight against stress: "It caused me back pain and especially insomnia. I take a few drops in the evening when I've been nervous for almost a year, and I stress less, so I sleep much better!"
---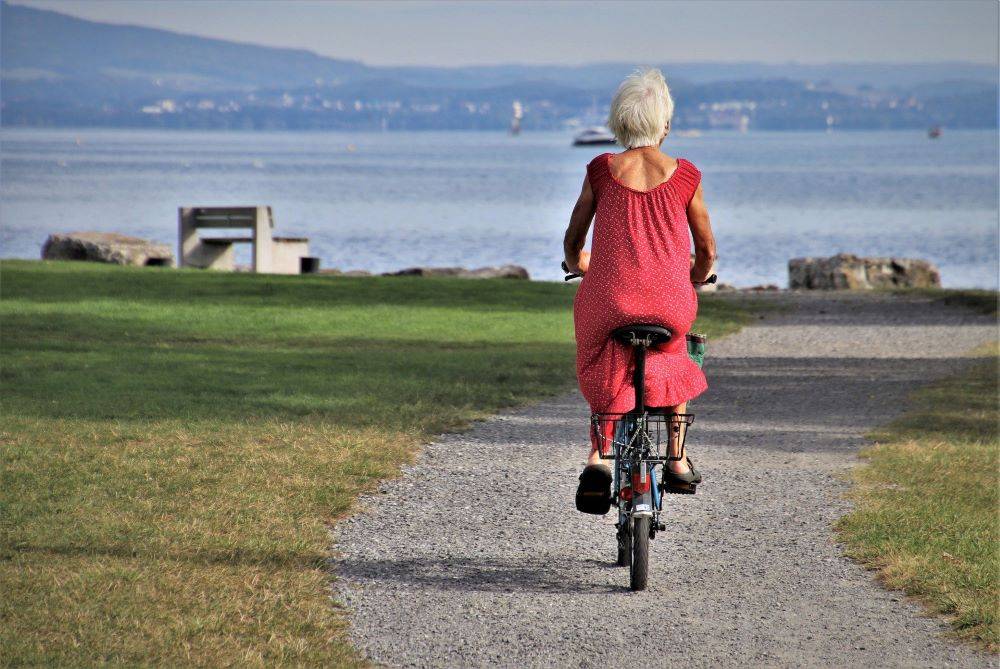 ---
Diseases, serious pathologies
CBD regulates body functions and seniors report using it to relieve unwanted side effects heavy drug treatments. In particular, some seniors with cancer and undergoing chemotherapy have seen their nausea and vomiting reduced thanks to CBD. Chantal also tells us that she sees "a little less cramping due to chemo side effects".
With its neuroprotective action, CBD could prevent Alzheimer's disease*. Finally, since last year, medicine has even begun to look into the CBD molecule (as well as THC) for a curative effect in managing the symptoms of certain serious pathologies (to find out more: Medical cannabis: how can it be a game-changer?).
Gérard Ribes (psychiatrist, sexologist, and gerontologist) evokes a frequent drop in libido among seniors. Women who have been menopausal for a few years can be affected by vaginal dryness, inducing a drop in natural lubrication. As for men, they may be more prone to erectile dysfunction. To improve the libido of seniors, CBD acts as a natural aphrodisiac. promotes sexual relaxation and offers a invigorating vasodilator action. For example, use a lubricant with CBD provides more gliding and stimulation, for a more fulfilled seniors' sexuality.
Loss of elasticity, difficulty maintaining hydration, intense dryness, appearance of wrinkles, lack of firmness… can be visible signs on the skin of seniors. To support the skin in its regeneration, CBD is a powerful active ingredient and has many benefits for the skin. Il fights oxidative stress and improves the longevity of skin cells, slowing down premature aging.
How to use CBD to relieve senior ailments?
CBD in ingestion, to improve the comfort of seniors
Undoubtedly the most widespread form due to its The ease of use by all elders. A few well-measured drops of our Antidote in sublingual are enough to quickly obtain the anti-stress and analgesic effects of CBD (our advices : CBD: how many drops and what dosage to ingest?). The CBD thus passes directly through the mucous membranes into the blood system, for greater efficiency. Chantal's advice to all those who would like to test? "A few drops in the evening when you feel stressed and you will find better sleep, you will feel better."
For our elders herbal tea lovers, OKLM infusion with CBD and salted butter caramel notes is the perfect touch to give tea time a twist!
CBD in topical application, in cosmetics
To protect the skin of seniors from skin aging, CBD offers antioxidant benefits. Combined with plumping and smoothing pro-collagen in our serum

Antidote

, CBD improves skin quality seniors.
Thanks to its action on the cell regeneration, CBD fight against hair loss seniors.
The combined virtues of a massage with an CBD balm allows reduce inflammation et relieve tension related to chronic pain in seniors*.
---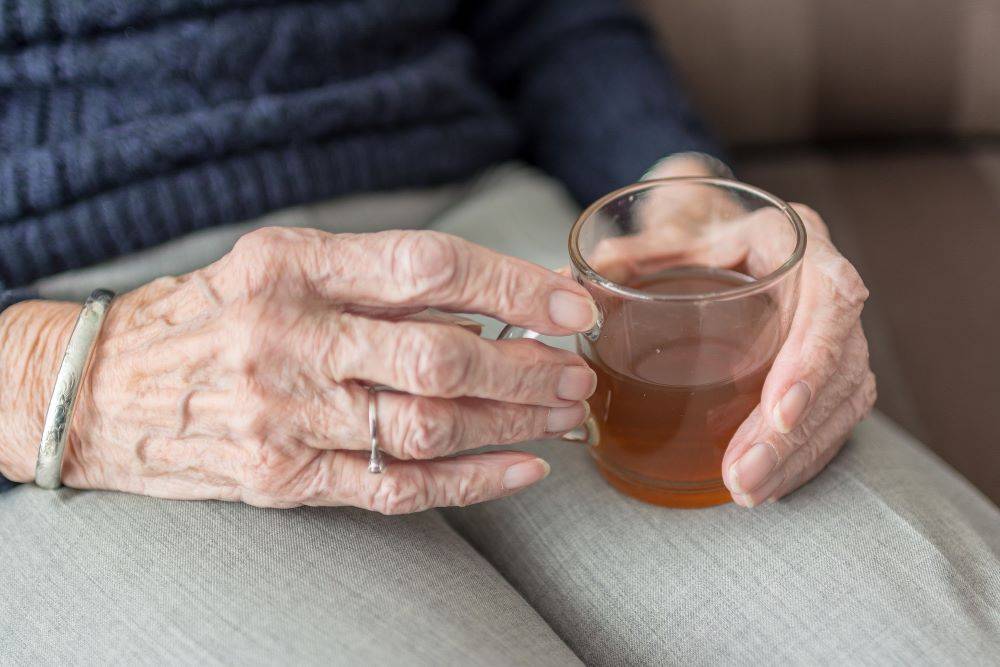 ---
Whether it is to relieve the most recurring ailments, find sleep more easily, or take care of your skin, you will have understood that at each age there are problems, and CBD can be consumed throughout a lifetime. ! remains to be found the right dosage or our favorite form (oil, infusion)!
If you are on medication and want to take CBD for relief, ask your doctor for advice.
---
---
---